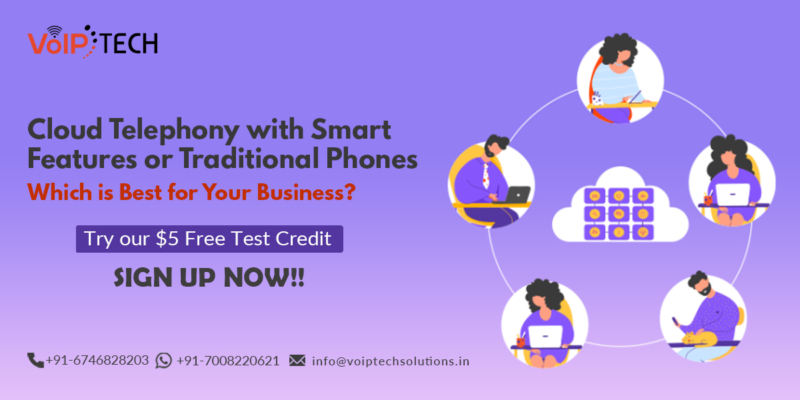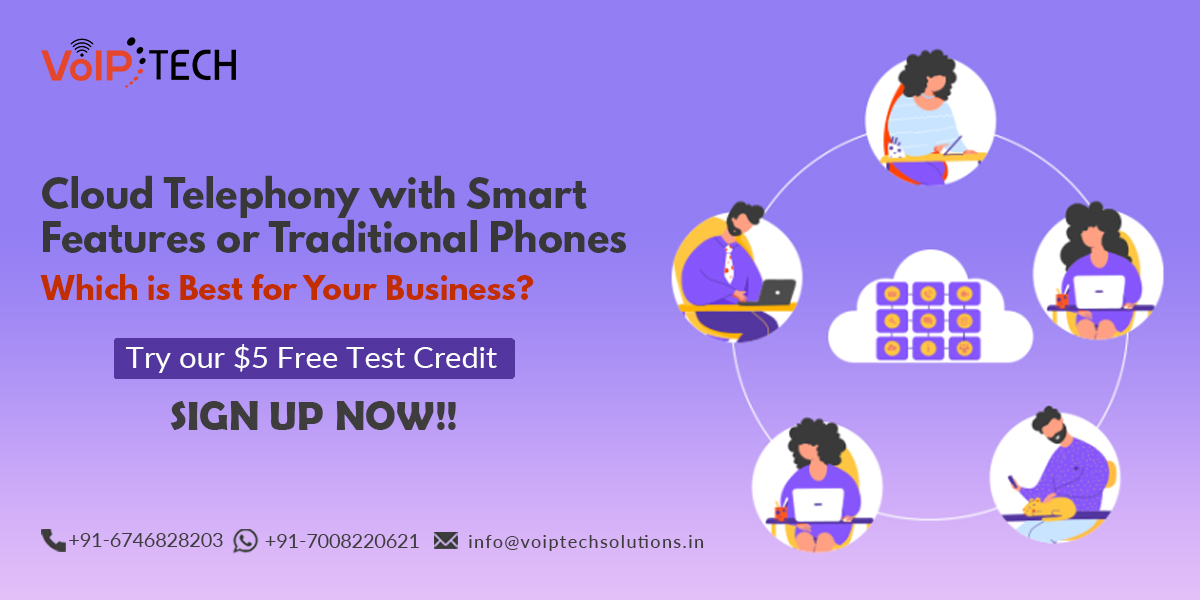 When was the last time, you tried to reach out to the customer support of a business and didn't get to speak? Hardly you would find a business these days taking the risk of not listening to its customers. From being available during business hours only to going 24/7, the nature of business is changing so does everything related to it, and customer support is not an exception. The steps you take today to strengthen your business communication could be the difference between a huge success and a strategic failure. And, cloud telephony is the first step towards great business success. What makes cloud telephony so lethal? 
Cloud Telephony – This could be the game-changer for a business, not only for its advanced technical capabilities but also its range of features & their use as well. As the name suggests, its main function is to allow swift, hassle-free communication between smartphones, computers, tablets, & other devices that have an internet connection.
Technology isn't totally alien to the world. For years, it was there only, but in different forms. The advancement in technology & high-speed Internet connection has transformed the way businesses communicate, and that made cloud telephony a must for any organization. So, it's high time to ditch your transitional landlines & make a switch to the cloud telephony system. Why? Well, the benefits are encouraging and the technology is futuristic.
What Percentage of Businesses Use VoIP Cloud Telephony?
According to recent studies, about 60% of all businesses as of now are using VoIP-based cloud telephony systems. Why? They have realized the fact that the technology can save them a ton and lead to more effective, multi-platform, progressive, and collaborative communication. Especially, during the pandemic, they utilized the features of this cloud-based technology to make their business operational.
With tech giants opting for this technology, it's the ideal time to see how your business can benefit too.
What Makes cloud technology Inevitable for an Organization?
With an eye on the current situation and another on the future, you are definitely carried by a technology that promises to streamline your business communications & make them even better with each passing day. And, cloud technology has every "nit & bit'' in its bucket that a business needs to sustain & grow in this highly competitive digital space.
The reasons are many, but a few are enough to convince you to prefer VoIP-based cloud telephony for your business. These are as follows:
Remote Working is Easy

: The best part of having an advanced

VoIP-based cloud telephony system

is that it allows all your employees to stay connected using one phone system. Whether they are in the office, working from a remote location, or on the go, they can stay connected to their work using VoIP, all they do need is a WiFi or Internet connection.
Keeping You Future Ready:

With the global VoIP market share, reaching $55 billion by 2025, an increasing number of enterprises are adopting this technology. As you look forward to the future, you need advanced communication technologies in your armor to address the new challenges. A

cloud telephony

system's amazing features, add-ons, and scope for improvement make it the perfect choice for your future projects.
Being Highly Reliable:

When it comes to reliability, traditional telephone systems have no match with VoIP. The traditional phone connection requires loads of wiring for information transfer & takes time to set up, whereas the whole setup for a VoIP cloud telephony connection can be done in a few minutes and – is far less prone to call failures.
Seamless Integration of Channels:

When it comes to unifying your communication channels, VoIP does that at its best. Communicating with the clients on different platforms has never been so easy & effortless! However, with cloud telephony systems' seamless integration of communication channels, it's now become a reality. You can switch devices to make and take calls, meet clients and colleagues all around the globe through video conferencing, send text, and connect via other channels as well. 
Making The Best Out of 5G

: With 5G networks gearing up for a full-fledge operation, having a technology that can reap all the benefits of the superfast Internet is the foremost thing a should do. According to the studies, it is estimated that 30% of the world population will be using 5G by 2025. Whether the statistics match the reality or not, but one thing's for sure: 5G is definitely going to change the way businesses communicate. Keeping this in mind, it would be ideal to make a switch to a communication system that only requires an internet connection to function, & nothing else.
Cloud-based AI Applications:

In the 21st-century data is the new money. Artificial Intelligence makes the best use of data, keeping you a step ahead of your competitors. A

VoIP phone system

can be fully integrated with

cloud-based AI

. That means you can set auto-attendants for responding to phone calls, add call rerouting to maximize efficiency, & more. It provides you with the much-needed call data that proved to be invaluable when it comes to analyzing your strengths & weaknesses. Eventually, it helps boost productivity & to make further improvements.
From small & mid-sized organizations to multinationals around the globe, all are now looking forward to cloud-based VoIP Service Providers, India for cost-cutting & future-proof their communication systems. Because VoIP has the potential to take your business to new heights & double your profit. With a little thought process and some serious planning, you can have the best cloud telephony systems for businesses of all sizes that are both affordable and accessible. With the right business phone in place, you can enhance your customer experience to a great extent while adding more to your bottom line. After all, when people make communication with your business, they should feel like having an interaction with a real human being, not a robot.
And, small-scale businesses or start-ups with tight budgets can take the advantage of advanced VoIP phones. They are said to be 60% more capable of converting visitors into potential customers and are set to earn more profit than those of those that aren't. As consumers always can't take a walk or drive miles to connect with businesses. Businesses are looking for a phone system that they can relate with or already having — and VoIP business phones possess all those features that can turn the tides in your favor. 
Are you a call center or an emerging business, looking for VoIP Providers that can provide you with the best cloud telephony systems? You couldn't have a better choice than VoIPTech Solutions. We offer you robust and fully functional AI-based VoIP Solutions that work on any device. With us, you get international phone numbers from over 165 countries. Our paid VoIP Minutes plan starts at $10 per month and goes up to $20 per month. Our VoIP services come with an extensive range of features to meet your business requirements. Sign Up and get FREE $5 credit today! For more info, call: +91-6746828203.