We provide a dependable choice of outbound processes' online dialers for call centres. The online dialer is simple to set up and use.
"Online Dialer Software That Increases Revenue From Outgoing Calls."
Since Online dialer software can quickly and automatically dial hundreds of numbers, it is the most effective sales speed tool. It swiftly connects agents with the right person and promptly generates enough sales. It lessens the inconvenience of manually dialling calls and the annoyance that could develop if an agent runs into problems with call hold.
As a result, using practical and feature-rich dialer software could lead to a notable increase in productivity and more consistent and long-lasting results. The best aspect of dialer software is its capacity to automate all business processes and more effectively streamline operations.
What is Online Dialer?
An Online dialer is an electronic device linked to a telephone line to monitor the dialled numbers and adjust them to smoothly deliver services that would otherwise require long National or International access codes to be the dial. The user can sign up with the service providers who give the best rates since a dialer automatically inserts and updates the numbers based on the time of day, the called country, or the area code. 
For example, Online dialer software could be simple to use one service provider for cell phone calls and another for international calls. Prefix insertion or least cost routing are two terms used to describe this technique. A line-powered dialer draws the power it needs from the phone line, not from any external source.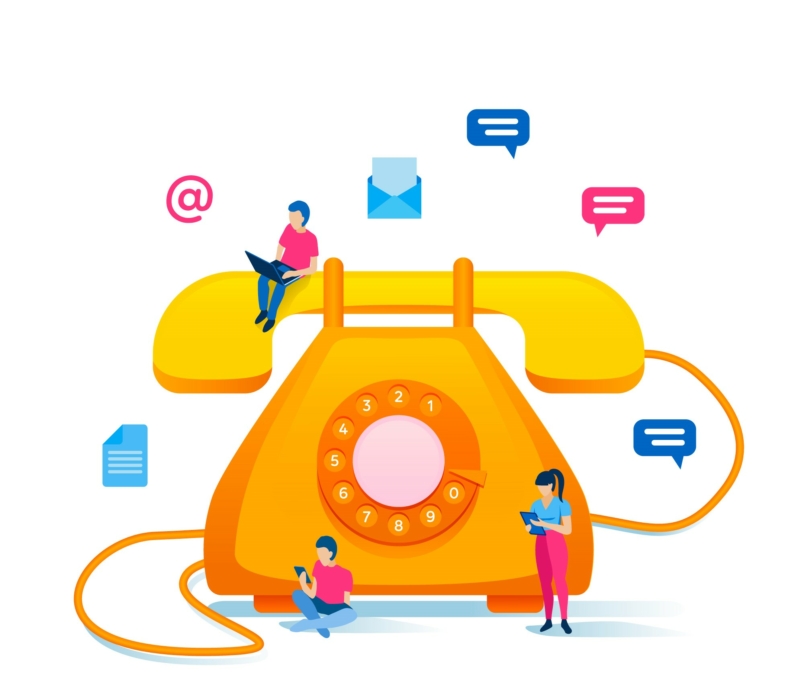 An Online dialer is a computer program that establishes an Internet connection. Our industry-leading online dialer call centre software will increase agent productivity and enable them to manage more customer or client calls in a shorter time for high traffic. With us, stabilize the relationship between effectiveness and cost.
An Online dialer is a piece of software used in call centres to streamline the process of making outgoing calls. Sales teams frequently use dialer call centre systems for telemarketing, cold calling, and lead creation. Service teams also use them for practical customer assistance and support, consumer surveys, and getting feedback from customers. Online dialers can also be helpful to corporations and organizations in other industries. Voice phone dialers, for example, can be scheduled to call debt collection campaigns, public announcements, and appointment scheduling and reminders.
How does an Online dialer at a call centre operate?
A standard Online dialer system automatically calls numbers from a list of contacts on behalf of specific agents. Call dialers can identify incorrect numbers, busy signals, disconnected lines, and whether the call was answered by a live agent or machine when calling numbers from contact lists. 
The telecommunication system can play a pre-recorded message once the Online dialer software detects the call has been answered by a natural person, connect to an IVR, or route calls to agents based on agent availability.
What makes online dialers essential in call centres?
Today's call centres depend heavily on online dialers, especially those devoted to outbound lead generation, lead acquisition, and sales. According to the sales statistics, the average sales representative calls 100 people daily, spending 20% of their time doing so. That means that each agent on an average sales team wastes 45 hours each month.
Agents can automate calling numbers from a list of leads or a sizable client base with the help of a dialer contact centre solution. They'll be more productive because they won't have to waste time dialling numbers, waiting for busy signals, or leaving voice mail messages.
Benefits of Online dialers
Businesses and organizations of almost any size and type can benefit from an Online dialer. Since dialling and entering phone numbers takes a lot of time, call centres would have experienced considerable downtime without dialers. Agents can save time and effort by using auto-dialers to place calls instead of manually doing it. Additionally, call dialers can filter out busy lines, voicemails, and terminated numbers, so calls are only directed to agents when a live person answers the phone. More calls per agent, higher call connection rates, less agent idle time, more excellent agent talk time, and more lead time are all implications of this. All this leads to increased performance and productivity across the board for agents.
Our customers receive beautiful services from us with unique features. For your call centre business, our product is advantageous. We offer quick and efficient dialer solutions that boost corporate efficiency. Our intelligent call centre dialer automates the dialling of a large number of leads while saving agents time. Our experts and specialists are here to help you at all hours of the day and night with your dream company.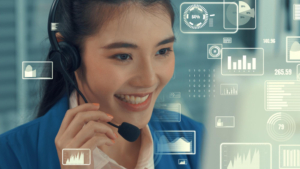 Take advantage of our comprehensive solutions tailored to your needs to strengthen your company. Verify consistency and calibre in your encounters—software for the most potent call centres. The method of providing quick and straightforward customer service is new, different, and altered. We firmly grasp our customers' needs and are deeply committed to their success.
When calling to make more money, speed is quite important. An agent's time is valuable and limited. We can provide you with the quickest Online dialer at a low rate, helping you turn your leads into money.
Prevent unauthorized parties from using your data for fraud. Nobody can access your server. Your unique key is required to log in. However, your confirmation is necessary if any technical problems arise.
There is no break when sales are on the line. You may concentrate on communication while we take care of the connections. Improve customer interaction effectiveness by working with us.
Using our dialer, you may significantly raise the contact rate by up to 4X. You can start more conversations with the aid of tools and methods. Increase your contact rate by selecting the appropriate dialer.