A Cloud server is otherwise known as a virtual server and it is more efficient than a physical server. It runs in the cloud computing environment. It is built for both hosted and delivered cloud computing platforms via the Internet. Cloud server access remotely.
Cloud servers can be located anywhere around the world and provide remote or online services via a cloud computing environment. Traditional dedicated server hardware is typically installed on-premises for the exclusive use of one company.
How does a Cloud server work?
A cloud server is made possible through virtualization. Management software called a hypervisor is installed on physical servers to connect and virtualize them: abstracting their combined resources and pooling them together to create virtual servers. These virtual resources can then be automated and delivered over the cloud for shared use in a single organization or across multiple organizations.
This approach is known as the infrastructure-as-a-service (IaaS) model. Organizations that employ IaaS don't have to own and manage their own hardware; they can provision it from third parties that provide resources on demand via a public cloud. A common cloud server example is using a public cloud for temporary, seasonal or variable workloads that must be scaled up quickly as the need arises.
In some cases, however, cloud servers can also be configured as dedicated servers by a cloud provider. In this setup, sometimes called a bare-metal server, the provider dedicates physical cloud servers to one customer who may have specific performance or storage requirements.


Because any software problems are isolated from your environment, a cloud server provides the business user with stability and security. The Other types of cloud servers will have no effect on your cloud server, and vice versa. Unlike physical servers, if another user overloads their cloud server on your Cloud server, that has no effect on your Cloud server. Cloud servers are reliable, quick, and secure. They avoid the hardware issues that physical servers have, and they are likely to be the most stable option for businesses that want to keep their IT budget as low as possible. Cloud servers offer better service for less money. You'll get more resources and a faster service than you would with a physical server at a comparable price. A website hosted in the server cloud will load easily and faster. Cloud servers provide scalability. It is very simple and quick to upgrade by adding memory and disc space, and it is also less expensive.
Why is a Cloud server good?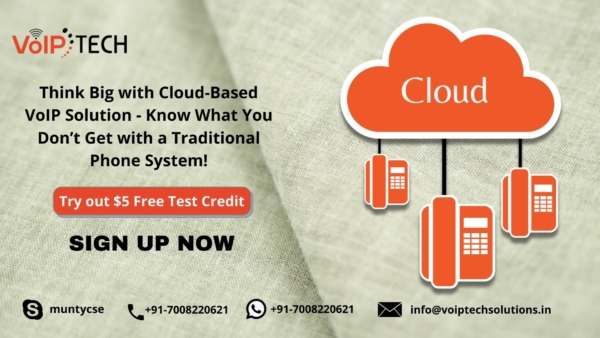 Cloud server VS. traditional server
The term "cloud" has become synonymous with the Internet in general. However, there are numerous clouds, both public and private, that are made up of any set of connected servers that deliver computing resources over a network. A cloud server differs from a traditional, dedicated server. While the resources of a cloud server can be shared by many users, a dedicated server is intended for exclusive use by one company. A cloud server can be owned and managed by a third party, but it must be set up and managed by that organization.
© 2022 VoIP Tech Solutions Pvt. Ltd. | All rights reserved.