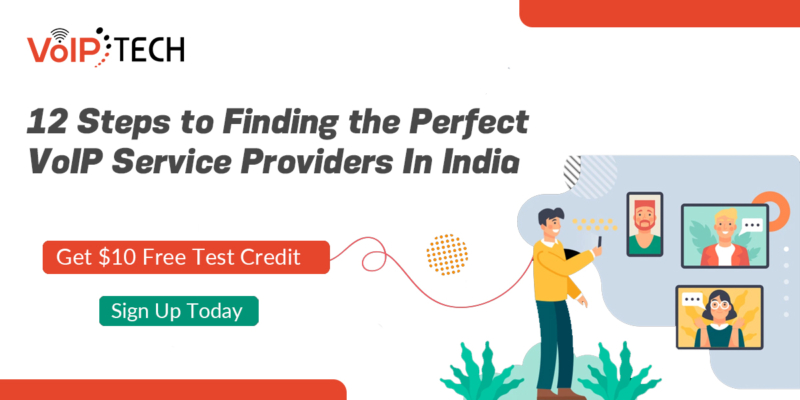 VoIPTech solutions help you to find the Perfect VoIP Service Providers in India. Reach our team today.
Handle Voice and multimedia transfer over the Internet with VoIPTech solutions `best customer satisfaction and 24 * 7 instant support.
Are you looking for the Perfect VoIP Service Providers In India for your small business to large enterprises? Then this is the perfect time for you to connect with us because VoIPTech solutions are the Top 1 VoIP service provider or wholesaler in India and the global world.
VoIP is a technology that manages the transfer of voice and multimedia data over the Internet. VoIPTech solutions are top of India's best VoIP service providers due to the high quality of service and the availability of 24*7 instant support. 
The VoIPTech solutions have addressed VoIP companies and wholesalers in the best way possible, boosting us to the market leader position today. Startup businesses, Top-tier businesses, corporates, call centres, enterprises, contact centres, and individuals in India trust us for VoIP services. Our VoIP services mainly focus on unconditional unlimited calling to multiple destinations using PSTN quality dialling and advanced features or benefits.
Here we describe 12 steps to find the perfect VoIP service providers in India that are entirely suitable for your business or call centres
A speedier, more secure, and cutting-edge communication system that can keep up with the corporate world's rapid change is essential as organizations go worldwide. Most businesses today choose VoIP technology to satisfy their communication demands due to its affordability, user-friendly features, and dependability. In addition to the flexibility the technology provides, it also generates significant savings on international calls. But why is a company so specific in its decision?
12 steps are for Finding the Perfect VoIP Service Providers in India.
These are-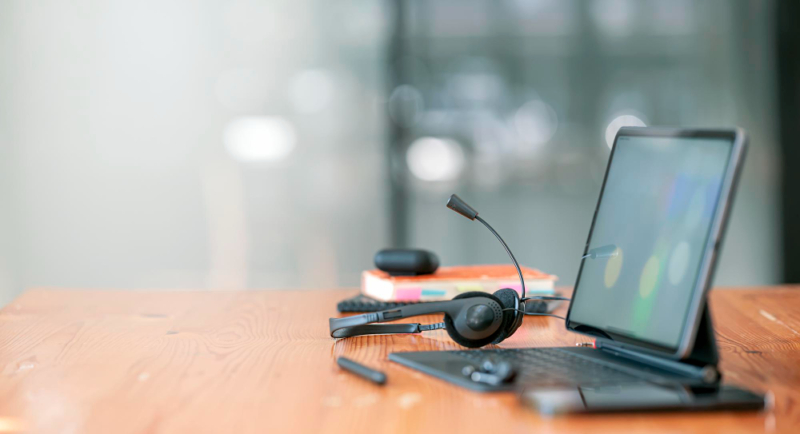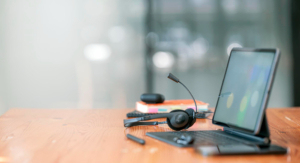 Select the Perfect service.
Give more attention to different types of VoIP service providers. 

List the benefits and features of different VoIP service providers.

Customer reviews and feedback

Support and services

Authorization and security

Compare price and plans and no hidden price

Find the Perfect VoIP Service Providers

Use the service in your business and take advantage of it.

Frequently upgrade your system.
Look at your business or company size
The beginning step for Finding the Perfect VoIP Service Providers in India is Looking at your company size and team member size. Your company size is the main factor in finding a Perfect VoIP service provider. 
Company size includes team members, support teams, technical team members, etc.
2.
What service do you need
Basic VoIP capabilities include caller ID, call forwarding, and call waiting. However, your package may include cutting-edge services like auto-attendant, phone screening, and call transcription.
Your subscription will include some accessible functions, adding additional features as needed.
So, before deciding on a VoIP provider, list your needs and desired characteristics. The service provider says they would include conferencing or music on hold for "free," which doesn't mean you should choose those features. Avoid falling for the trap.
Decide what you require from the VoIP service and move forward as necessary.
Select the Perfect service
You may begin comparing well-known VoIP service companies once you better understand the elements mentioned above. Even if you decide against using a well-known VoIP brand, researching their services will help you find what qualities you are looking for in a VoIP provider.
Give more attention to different types of VoIP service providers.
Many VoIP providers are spam; They distract your mind from getting the Perfect VoIP service provider for your business. Every business owner aims to get excellent VoIP service with 24*7 customer support. 
Look very carefully at the Various types of VoIP providers in India. 
List the benefits and features of different VoIP service providers.
When comparing various VoIP service providers, please list what they offer you. Are they hiding any price from you? All services are different prices, but if the company adds extra payment to your bill, then very carefully. The VoIPTech solutions are very trustworthy, and we always try to stay with our customer's lifetime. Our importance and our priority are our customers.
Customer reviews and feedback
Online reviews might be helpful if you're still not convinced which VoIP provider is best for your company. You can determine whether or not to use a particular VoIP provider's service by reading reviews written by actual consumers that include notable advantages and disadvantages.
To ensure you get an accurate image of what each VoIP company offers, it is a good idea to read reviews on several different websites.
Support and services
The VoIP service must be supported by prompt customer assistance if it serves as your primary mode of communicating with your leads, clients, and other team members. A VoIP may experience issues during initial setup and third-party integrations. Additionally, dedicated customer assistance must be accessible around-the-clock to address the problems.
You will still require assistance with maintenance, upgrades, or when equipment fails, even after installing the service. So choose a VoIP product with dependable customer service.
Authorization and security
For corporate communications, robust security features are a top priority. It also applies to looking for a good VoIP. VoIP data travel across the Internet, a public network that is not secure.
Look for VoIP providers that offer reliable end-to-end encryption results. Advanced security features like multi-factor authentication and secure data access should be available in addition to a robust encryption architecture.
Compare price and plans and no hidden price
After you've identified your requirements, you should consider how much money you're willing to spend on VoIP. Look at your existing phone bills and other outgoing costs for communication software. Please list every feature you pay for and compare it to the required VoIP options.
However, consider your current communication system's "bundled services" before limiting your selections. Your current phone line might be using an Internet plan or a media streaming bundle. VoIP services won't provide these.
10
. Find the Perfect VoIP Service Providers
Compare and Find the Perfect VoIP service providers in India; many companies or wholesalers provide VoIP services, but it depends upon which company you choose. Look at all the benefits you get after buying this service is perfect or not. If any issue arises in your mind, then contact the VoIP service provider like VoIPTech solutions.
Use the service in your business and take advantage of it
Many VoIP service providers in India provide the same benefits or features for your business. Still, VoIPTech solutions are unique from others and give unique or affordable solutions for your business. You can quickly get this service by reaching us. Contact us today to get this excellent VoIP service.
Frequently upgrade your system
After getting this product, there is no end with our team members always with you to give any solution if you have any issue. If any updated need then our team members help you. Don't be stressed about updating. The update does not necessitate the use of physical components. Maintenance is effortless and easily accessible by anyone. 
Before choosing any VoIP Service Providers for your business, read our blog; if any doubts, contact us.
Why choose VoIPTech solutions for VoIP Service providers in India?
A well-known VoIP service provider in India is VoIPTech solutions. Using our VoIP service, you can use the Internet Protocol (IP) data network to make calls. With the help of our VoIP systems, you can combine your different phone, data, and video communication channels into a streamlined, safe, and convenient system.
The solutions from VoIPTech VoIP phone service are very advantageous for small businesses because it:
When switching to a VoIP system from a traditional one, costs decrease.

As VoIP services don't require pricey on-premise services, you can save time and money investing in your business.

Increase the management and usage flexibility of your current phone system.

It enables you to place and receive important business calls whenever you choose.
[/fusion_text][/fusion_builder_column][/fusion_builder_row][/fusion_builder_container]