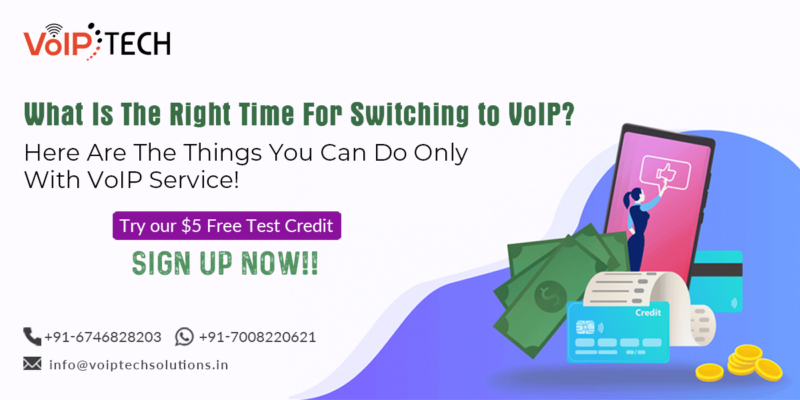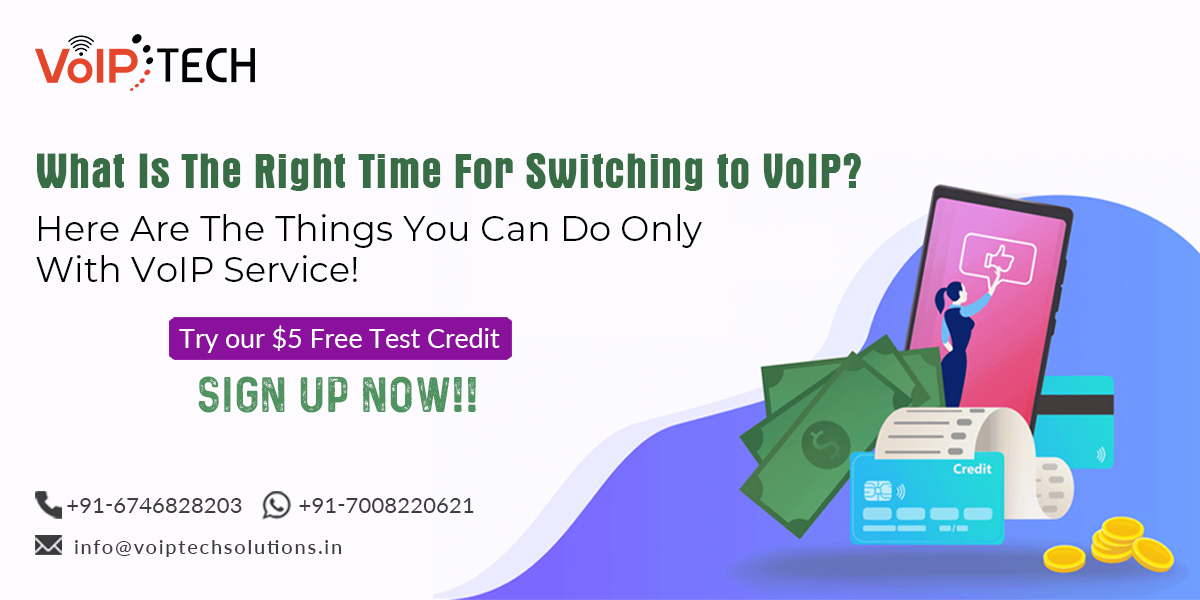 How do you convey your message to others? Hope you don't use telepathy these days to communicate? Jokes apart, you need to communicate with the person on the other side so that he/she can understand your point of view, right? So, communication & collaboration is a must to make things happen and move to the next. And, when it comes to business growth and sustainability, they are a must. More importantly, it has become the new norm to maintain productivity, especially when the whole world is on its feet due to the pandemic. With the growing need for perfect work from home settings, the demand for VoIP Service Providers is sky-high. Well, the choice of VoIP Service Providers can be the difference between a huge success and a business debacle for any organization. Why? 
A VoIP phone system plays a pivotal role in making businesses achieve their main objective with improved efficiency and build a solid workforce that can deliver. Now, you must be wondering, apart from making the voice calls, what else a modern VoIP phone system can do? Well, it can do much more than you could have imagined!
Is your venture going through tough times due to the pandemic? Are you looking for innovative ways to streamline your business communication while reducing the costs to a great extent? Or your company is growing, your client base is increasing, and making a good profit. And, you are exploring new ways to reduce your towering international phone bills. A VoIP Service Provider has the answer to all.
What Can You Do With VoIP?
Easy Portability of Number:

In general, businesses think that switching to a

VoIP system

means losing your old number, client contact details, & all. But it's just a myth! You can port all your existing contacts, without paying any extra fees. Your VoIP provider will help you port the numbers and it will be completed within a few days. 
Advanced Auto-Provisioning Feature:

Setting up the

VoIP system

for small businesses is quite easy. But when it comes to large size organizations, where the requirement is big, it would take days to get the things done. That's where the auto-provisioning feature proves handy. 
With the help of this feature, you can start using the VoIP right away, putting an end to those long waiting. It's a plug and plays functionality that centralizes the provision, so that you can use them all at once, eliminating the need for those messy wires required for individual settings. You can also set your preferences according to your job requirements and it's pretty easy.
Multi-Point Reg:

No doubt auto-provisioning is a great tool for desk phones, but what about those using laptops, smartphones, and tablets? Those whose job role requires them to stay at the desk may not need this, but what about those who travel more often for work commitments. Well, there comes the multi-point registration feature. It allows you to make & take calls from anywhere, at any time on the device of your choice.
Unlimited Call Recording Option:

Analyzing the recorded calls is critical for any business these days as it helps you get better insights & contribute towards improving the quality of products or services. With a

VoIP Phone System

, you can record your incoming, outgoing calls and keep them for evaluation without the need for any external hardware or software. And, the best part is, you don't need to pay any additional fee for the same.
Access to Call Logs:

This feature lets you track all the calls made from your number by date, time, duration, and more. You can use this data to streamline your business operations or enhance efficiency to a great extent. 
Toll-Free Numbers: VoIP phone systems

are location independent. Other than making free calls, you avail toll-free numbers at a reasonable price that your customers can use to call from any part of the world. Not only large enterprises, the startups & small organizations can take advantage of this feature, by installing a VoIP phone system.
As a whole, the VoIP system offers you a complete package that helps make your business communication more effective, secure, & collaborative. With the right VoIP Service Provider, you can go a long way & achieve greater milestones. No matter what you deal with, clear communication is the basic to expanding worker profitability and certainty. With regards to client administration, viable correspondence in the call focus prompts increasingly fulfilled workers and clients who are bound to focus on a brand as long as possible. To convey the absolute best in client administration, find out about VoIPTech Solutions, a notable cloud-based contact focus programming arrangement, and premium Omnichannel client collaboration stage for incredible client encounters.
In addition to this, having your own call center has its own benefits. The best part of having a call center of your own is, you don't have to buy expensive equipment, save on monthly phone bills, take advantage of notable features, and last but not least you are not dependent anymore. So, a very little inspection is required too. When you choose an Indian VoIP service provider, their specialists will complete a little overview. What's more, within a couple of minutes you will have the capacity to solve your problem. It is uniquely intended to help new companies.
Are you a high volume call center or any business, looking for VoIP Providers that can integrate cloud telephony in the world? You couldn't have a better choice than VoIPTech Solutions. We offer you a robust and fully-functional AI-powered IVR system that works on any device. With us you get international phone numbers over 165 countries. Our paid VoIP MInutes plan starts at $10 per month and goes up to $20 per month. Our VoIP services come with an extensive range of features to meet your business requirements. Sign Up and get FREE $5 credit today! For more info, call: +91-6746828203.