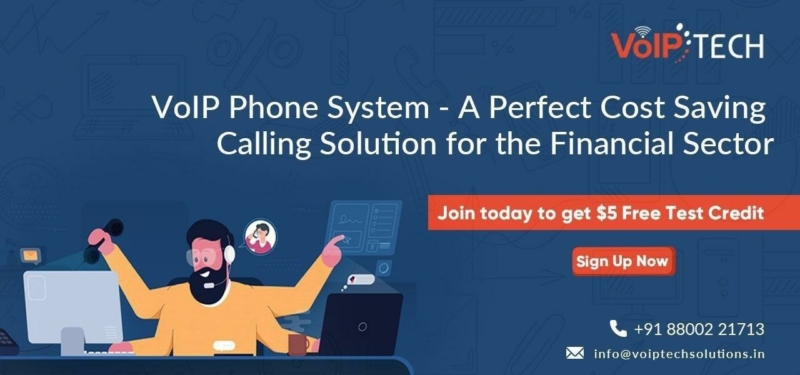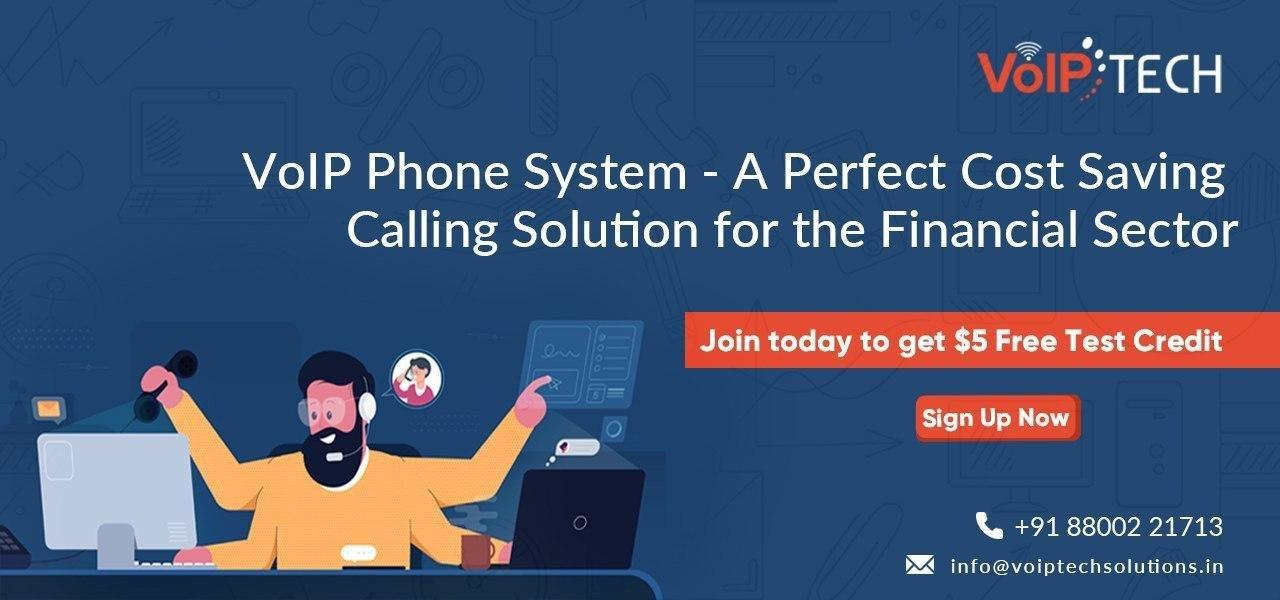 Facing difficulty with the Financial sector through a traditional phone system? Well, Yes! Because communication is the life savior for any business. So, it's very necessary to choose wisely the right calling solution for your business to get productive results that is VoIP Phone System.
Considering various financial sectors like banks, credit card companies, stock brokerages, investments funds, gold loan sectors, etc always needs a constant solution for efficient communication. Or we can say that they need the right communication system. Well, in that case, VoIP minutes in Mumbai, India is a tempting offer for any financial sector.  
Here is the list of points that must be considered while adopting VoIP Phone System in the Financial sector:  
Cost-Effectiveness

World-class Tech Support

100% Data Integration

Regulatory Management

More Productive Team Collaboration
Cost-Effectiveness:

In general, the cost of a traditional phone is very expensive, so to avoid that many businesses need to access less expensive solutions. For that, use

VoIP Services,

for making both National and International calls

at very low costs, because it costs very less as compared to any landline phone system. 
World-class Tech Support:

Dealing with a client is really tuff. You really need to be careful while handling them, because the uninterrupted connections can lead to a great loss to your business. A smooth VoIP connection can help to collect all the data from the client and serves as a better figure of plan in return. With amazing VoIP features, you don't need your client to call another location in case they have called a wrong number, they can just transfer the call to any other branch keeping the client online. 
100% Data Integration:

Data integration is an amazing technique to save time and operate daily activities. For this, CRM plays a vital role in collecting data and delivers more personal service to each of your clients. And through API integration, you can get in touch with your customers' data and enable you to exchange sales, and share information securely. Along with the upcoming product details, policy, and changes.
Regulatory Management:

Financial sectors always maintain some rules and regulations. In case of any leakage of data, the penalty is charged separately along with client loss. But with

VoIP services

, it becomes easier to save your data securely. It is flexible enough to record all the calls and messages for future perseverance. If you are switching to VoIP, you should be 100% sure that your provider will definitely provide that level of security. 

More Productive Team Collaboration:

It doesn't matter where you are, it solely depends on the communication process because wherever you are, you should always be connected to your team members regarding the company's latest news and updates for a higher level of productivity. Without sitting next to each other, connecting effectively within no time benefits your financial sector. Apart from that, your financial service can cooperate with other firms like accountants, investment advisors for gaining advice and joining services for their customers. Can arrange audio, web, or video conferencing services through a desk or mobile devices, share ideas, plans, or presentations. 
Undoubtedly, VoIP services have made a world of difference in the Financial sector. It gives financial services the ability to deliver high-level client service with effective costs and complying with industry regulations. Now that you are aware of the benefits of VoIP minutes, decide yourself – is it worth the investment? Make the right decision for your successful financial business now!
If you're looking for VoIP minutes for the Financial sector in Mumbai, India, then VoIP Tech Solutions is the ultimate destination for you! To get started, call: +91-8800221713. For more info, please visit our website: https://voiptechsolutions.in/.  Ready to get started with VoIPTech Solutions?