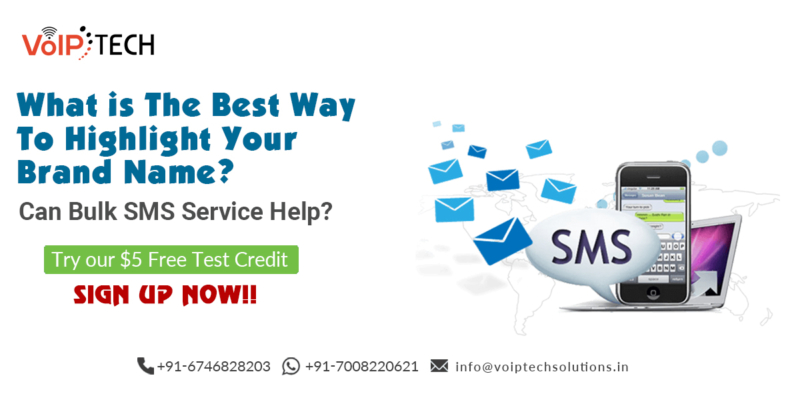 What's your marketing strategy for 2021? Still not decided? Well, you can start now! To survive & sustain growth in this highly uncertain marketing scenario, you have to be top of your marketing game. As a business, you need to change your marketing strategy every quarter in order to meet customer demands. As we all know that human wants are endless, and customers always expect more & to avail sure benefits from the service providers. Now businesses use digital platforms to connect with customers. A digital platform helps businesses to track the growth and promotion of their business. Some businesses use web advertising to increase customer numbers. But there is some limitation in web advertising as it only reaches the customers who use computers or laptops with an active internet connection. But Bulk SMS Service is the most effective medium of communication nowadays.
What makes Bulk SMS Service so effective? Would like to know? Well, this article would definitely help you understand the importance of Bulk SMS Service, improving your brand value.
Bulk SMS helps businesses to reach their target audience. It also helps businesses to make their presence in the market. Today most people use mobile or smart-phones. People check whether there is a new message or not. This text message is the easiest medium to reach customers and everybody likes it. Before we move into the core part, let's know the basics first.
What Bulk SMS service means to the market?
Bulk SMS is a type of software service that allows businesses to send a large number of messages to a group of customers at the same time. While advertising product offering or service, bulk SMS service is one of the best media to use, this really flexible medium can likewise be utilized to improve customer.
Bulk SMS marketing is one of the popular kinds of mobile marketing. It is the quickest, easiest and cost-effective way to deliver information. Bulk SMS has a great open and response rate compared to email marketing.
Highlighting your brand name:
Most of the businesses these days take the advantage of bulk SMS service to increase their leads and make their presence feel in the market. With a minimum investment of money, businesses can get effective ROI. The other benefits that it helps the business to improve its business presence.
Achieving 2X Speed: A business can send bulk SMS whether it is a transactional or promotional message, a business can send bulk SMS in seconds. It helps to connect with the customer instantly.

Provides More Flexibility than Other Marketing Tools: Businesses can send bulk SMS to thousands of people whether it is a small or large group. One will dependably be able to alter the SMS crusades relying upon the supporters. In the event that one is gazing upward to report another brand, the messages can be effectively adjusted according to the necessities.

The Open Rate is Very High: The open rate of the message is high as compared to the email or fax. The open rate of the message is 95% while Email has 3%. Thus sending bulk SMS has a full chance of an open rate. Earlier when businesses send bulk emails it was not checked by the recipient or in some cases ended in the spam folder. But sending a bulk message has a 100% chance of opening this. The recipient opens as well as reads all the messages.

Higher Conversion Rate: Bulk SMS is more focused and important as compared to other traditional media. However some contests most of the recipients prefer to get in a conversion.

Short & to the point Messaging Option: Most of the customers believe that 160 characters may not help in passing the correct data as the message. The vast majority of the beneficiaries give positive reactions to exact and short messages, which are clear and do not set aside much effort to get mindful of the item or service advertised. One can even utilize shortcodes for this reason.

Expanding global Reach for Less: Audience Base: Today almost and every person uses mobile phones or smartphones. Bulk SMS helps businesses to reach the most numbers of people across the world. Studies state that a person in the city has just about 3 mobile phones for each individual. The number of people who love content and get messages has expanded significantly as of late. That is the reason bulk SMS marketing procedure can build the span of your battle effectively.
If you want to bring more traffic to your site and highlight your brand name, Bulk SMS marketing does the best It can assemble confidence in business with your imminent customers. A well-organized promotion strategy in place with a bit of market research can pay in your best interest. If you are looking for some well-established names to work with, then better you opt for India's leading call center software solution provider that offers bulk SMS service for all types of business. VoIPTech Solutions bulk SMS service helps businesses to make their presence in the market and generates leads.
Hope you have understood how Bulk SMS marketing works and the ways it can benefit your business as a whole. So, what are you waiting for? Join your hands with the best Indian VoIP Service Providers & make the best out of your marketing effort.
Are you a business, looking for VoIP Providers that can offer bulk SMS service for all types of business? You couldn't have a better choice than VoIPTech Solutions. Our bulk SMS marketing improves your brand value to a great extent, making your business visible to the public eyes. With us, you get international phone numbers from over 165 countries. Our paid plan starts at $10 per month. Sign Up and get FREE $5 credit today! For more info, call: +91-6746828203.