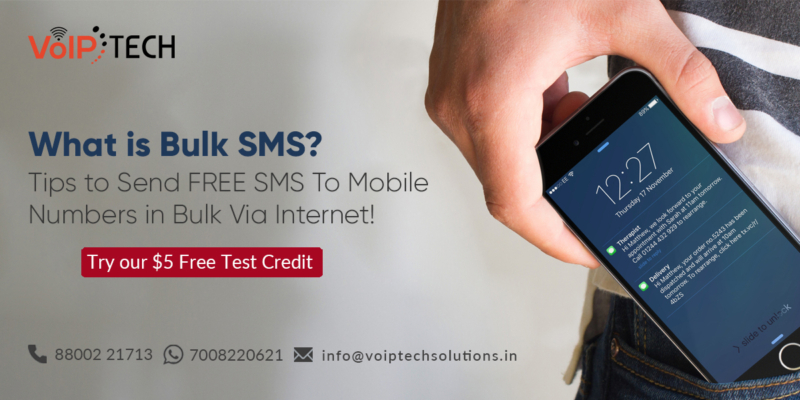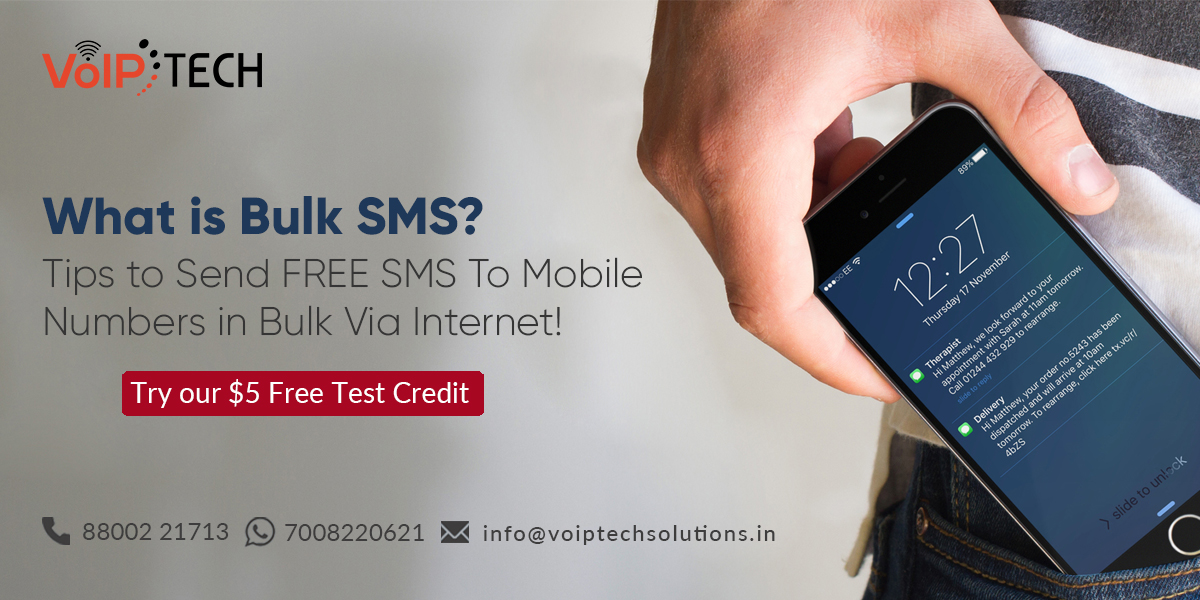 In the present global pandemic outbreak, effective marketing has become the only way out there to survive & sustain in this highly competitive world. No matter what you are into, be it promotional activity or product or service launch of an organization that is aiming to rope in new clients; Bulk SMS is the ideal marketing tool to reach a larger audience base, taking your brand to new heights. So, what exactly is a Bulk SMS service?
What Marketing Trends Suggest?
Before you give a nod to include a specific marketing strategy, you must know the marketing trends that are prevailing currently. According to recent marketing studies, most small and mid-sized enterprises are searching for cost-savvy methods that can help achieve their marketing goals without adding more to the production costs. Bulk SMS is surely the winner when it comes to reaching large chunk people in a cost-effective way. That's the reason, industry biggies & startups alike are banking heavily on the Bulk SMS Service. 
Exploring More About The Free Bulk SMS Service Software:
In general, most small & mid-sized businesses prefer Free Bulk SMS software for achieving their end goal, without spending a ton. They are going with the software for a reason – the number of benefits they do offer and the way they support your prime marketing strategy. The software you download or choose holds the key to success. You will come across a number of bulk SMS software available on various trusted online websites and select the one that is fit for your business needs.
How to Send FREE SMS in Bulk Over the Internet?
Unlike other SMS services providing sources available for users, sending Bulk SMS using the Internet it proved to be quite advantageous. How? Users can see & read the text that drops into their inbox, and they can reply back on their will irrespective of the time & location. No matter where you are currently located, you can send SMS to different numbers from your device without any hassle – what you need is an active internet connection. 
With the services of a reputed bulk SMS provider, you can send SMS to an 'n' number of contacts in just a matter of seconds. You can access your private online account from any part of the world through an internet-connected device. You can easily create and manage different online sharing groups through your account with the help of this user-friendly software.
Steps to follow while Sending Bulk SMS over the Internet. Put simply:
Step 1: First, you need to create an account through which you can send Bulk SMS. You can use any of the free Bulk SMS software available on the Internet.
Step 2: You will land on the home page and auto-login. Now, you can easily get access to your Email.
Step 3: Now, you can type a message of your choice, using the internet
Step 4: Once you are done with the message creation, it's time to enter the mobile numbers you would like the message to be delivered.
Step 5: You can customize the message and enter the name of the sender as well. So, that recipients will be aware of the sender.
Step 6: Do cross check the messages before pressing the send button.
Step 7: Again, you need to check your inbox for the SMSs received. 
This way you can make sure, SMSs reach the inbox of the recipients.
What are the other benefits of SMS Service?
There are also a number of benefits that you can have. These are as follows: 
You can send SMS using your email client

You can forward the received SMSs to a particular URL or email id according to your needs

You can schedule SMSs for different geographical locations

A user can easily view & download the messages sent and even get the delivery reports as well
If your contact center solution or any business, is looking for a marketing channel to connect with the customers, it may be worth searching for the best VoIP Service Provider that can integrate the most advanced Bulk SMS Software. With the rate of progress, the present organizations confront, joining with the need to control costs and convey dependable customer services with advanced Bulk SMS could be the most effortless choice you'll make.
Do you want to take advantage of the free Bulk SMS service? You couldn't have found a better choice than VoIPTech Solutions. Our advanced Bulk SMS Software and out-of-the-box solutions will ensure your customers experience the best ever marketing service at a budget-friendly price. We offer you robust and fully functional Bulk SMS software that works on any device. With us, you get international phone numbers in over 165 countries. Our paid plan starts at $10 per month and goes up to $20 per month.
Our VoIP services come with an extensive range of features to meet your business requirements. Sign Up and get FREE $5 credit today! For more info, call: +91-7008220621.