VoIP services give the best options that you add more value to your Business. VoIPTech offers you the best advantages for your Business.
Every Business or brand owner wants to save money or Cut-off bill prices on the Communication system. So they want to connect with a VoIP service provider who offers them all the advantages and features of VoIP services.
Even if your office is your home or any other place, your desk isn't the center of your universe. However, with a desk phone that could ring anytime, you may find yourself debating whether to leave. When you are on the way or need something from the study room, VoIP systems can keep your Business and customers happy while allowing you to be wherever you need to be.
VoIP Services
Many businesses are abandoning traditional landlines in the interest of VoIP services as technology advances, and companies adapt to ever-changing environments. Because of their numerous integration capabilities with other software, these cloud-based utilities can help reduce costs, improve remote collaboration, and increase efficiency.
We provide the best VoIP services for your brand improvement. VoIPTech offers you the best VoIP service at the lowest price. The lowest price with good quality improves your communication system faster. Grow your business communication system with VoIP service.
VoIP service is not a single package, and It is a package of multiple service packages That is very useful for your business or call centers. All the contact centers are using advanced VoIP services for their communication system.
VoIP services offer the benefits of being cost-effective, good quality, time saver, reduced bills, Easy setup, etc. VoIPTech provides the best and most unique VoIP services for your Business.
Implementation steps of VoIP service
VoIP services implement in any organization or brand in mainly three steps. These steps are-
First, Test the service, then look if it is working in all the environments or not. Users need to learn and get knowledge about how to set up the service and its operations.
In the second step, Brands are using these VoIP services and see the performance and how they work.
The third step is that the Brands take all the benefits or values from the VoIP service.
Implementation of VoIP Services in different organizations
VoIP(Voice over IP) is an excellent example of communication or collaboration technology in today's telecommunications industry. Most telecommunications and multinational corporations worldwide have shifted from traditional legacy telephone systems to VoIP over the last decade.
One significant advantage of VoIP is the noticeable reduction in international call rates. Aside from the potential cost savings, VoIP allows for the integration of Voice with data                                                                                                                  and video applications, which helps to increase worker productivity within  organizations.
Benefits of VoIP services in Big Enterprise
Conferencing audio calls and video calls are easy.
Use voice messaging and unified communication to help with business processes, such as voice mail.
Using Private Branch Exchange(PBX) to replace or integrate.
Enhanced productivity; VoIP extensions can ring on multiple devices before being routed to voice mail.
The use of softphones in place of physical phone boxes.
Benefits of VoIP services in Business
Communication systems Improve faster.
Good customer service.
Social media campaign run.
Built a good relationship with customers.
Good quality Voice.
Benefits of VoIP services in call centers or contact centers
Improve agent efficiency.
Productivity and sales improve.
Good customer experience.
Cost-effective.
It offers multiple features.
Benefits of VoIP services in start-up
Improve communication system faster.
Improve Your brand image.
High productivity
Rank higher.
Good customer service.
Adding more value to your brand from VoIP services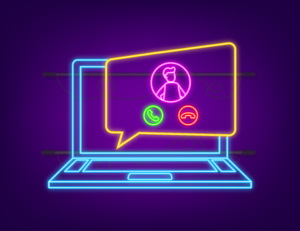 First, look at your brand, What type of communication system you are needed, and What kind of work your Business performs. Your team size and members are also significant for your Business.
Before adding more Value to Your brand's Communication system, choose the right VoIP service provider and Then look at what they offer in their services. Also, what are their benefits, features, plans, and services?
Some settings on any business VoIP platform are changeable by users, while others are only changeable by administrators. Leaving everything at the default settings can quickly derail a VoIP deployment. It may work for a few tools initially, but you will be with user requests or questions. Some will want to change the default settings, while others will wonder why a feature is enabled for them when they are of no use to it.
Finally, decide to purchase a VoIP service for your Business. After purchasing, first look at how the services work. Use all the benefits and features that they are offering.
Before choosing any VoIP service for Business, your main aim has become how to save your money. Save your time and your team members' time. Improve your agent productivity high. Reach your goal to make your communication system unique.
VoIPTech provides good quality VoIP service.
VoIPTech is adding more value to your business communication system.
"Make your Business or call centers Communication system root strong with VoIP service."
Call us now, and we will give you the best VoIP Service.
 We make your Business communication system so unique. VoIP service not only helps your Business but also help your customer how easily reach you. Grow your brand awareness all over the world.
 VoIPTech solutions are not brand, and It is a VoIPTech family. We welcome our clients or customers from our hearts.