VoIP business phone service helps to improve your business and increase revenue. VoIP gives a high-level communication facility for your business.
What is VoIP?
Voice over Internet Protocol (VoIP) is a set of standards for making voice-based phone calls via the internet rather than through a local phone provider.
Voice over IP compresses and sends your voice as a digital signal over the internet. The call between all parties is set up by a VoIP phone service provider. The digital data is then decompressed into the sound you hear through your headset or speakerphone on the receiving end.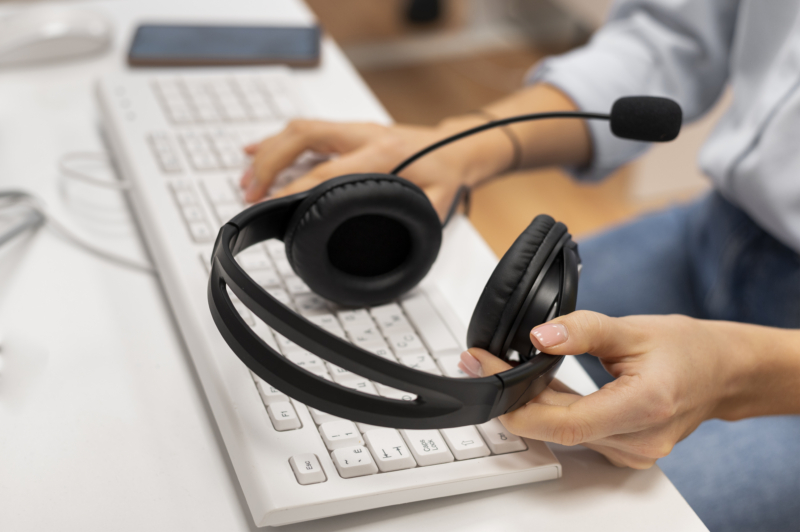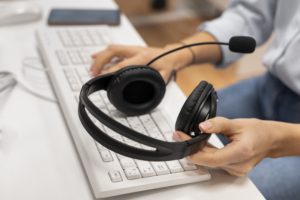 People use VoIP or Voice over IP phone service because it allows them to make phone calls without using a phone line, saving them money on long-distance rates. You don't need to run any additional copper cables if you have an internet connection. Employees can work from home or commute to the workplace using this method.
What do you mean by VoIP business phone service?
Whatever you name it, whether it's a VoIP phone system, a corporate phone system, a hosted phone system, or a cloud PBX, it's the backbone of modern business communication.
VoIP business phone service is a cloud-based communication solution that enables businesses to make and receive calls via the internet, giving an alternative to the traditional ISDN lines that were formerly utilized in commercial communication systems.
Small businesses might benefit from a VoIP business phone service because it has several advantages that help them grow and succeed. However, many people believe that Hosted PBX is only for huge businesses.
Why do businesses need VoIP business phone service?
High-definition voice calling, video and audio conferencing, team messaging, limitless extensions, cloud PBX with auto-attendant, and other features and capabilities are all available in a single platform with VoIP business phone services. VoIP business phone service interacts with your mission-critical productivity business software, giving your company even more capacity to compete with major corporations.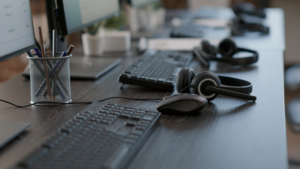 The ability to make calls over the internet results in significant cost savings. It connects to your existing internet connection instead of traditional phone lines, saving you money on phone company rates. Because you're not using thousands of miles of the copper line like you would with traditional telephony, long-distance and international calls are substantially cheaper.
Advantages of VoIP business phone service
 Money is a critical aspect for any new business that is just getting started and expanding its wings. VoIP business phone service, of course, aims to cut costs as much as possible,
The VoIP business phone service is an excellent choice for such companies because it is a cloud-based technology that does not require any hardware to be installed on the premises.
It also makes and receives calls over the internet, which is less expensive than standard ISDN connections.
Businesses can use call conferencing to keep in touch with their employees using a VoIP phone system.
Regular meetings can be held using audio or video conferencing for distantly based teams to provide a simplified work process and keep everyone engaged.
VoIP is known as cloud-based technology.
This implies that no matter where an employee is in the world, as long as they have an active internet connection, they can use all of the phone system's functions.
For businesses, this makes remote personnel and remote teams quite practical, and they can even supervise them effectively.
Users can use any device to access the portal, thanks to VoIP phone services.
They can use a computer, a tablet, or a phone to make and receive calls. It ensures that no crucial calls are missed and that consumers receive the best possible service.
This function is critical for small businesses because each customer is vital to them, and any new customer must be catered to immediately.
A small firm may not have a fixed location at first, or it may wish to extend its operations.
Because there is no hefty gear required, moving to a new location using Hosted PBX is simple.
Simply contact your service provider, and they will set up the phone system at the new site, and your business will be operational again in a matter of hours.
Even if your company grows, expanding your phone system is rather simple. Simply upgrade your plan, and your new location will be given its own extension and identity.
People underestimate how secure VoIP business phone services are.
Having your data stored in the cloud ensures that you will always have a backup of your data in the event of a natural disaster.
Data is critical to any organization, large or small. Multiple layers of protection secure cloud phone systems, ensuring uptime even in the event of a crisis.
This ensures that your data is never compromised and that you may access it whenever you want.
VoIP phone systems come with numerous capabilities that are beneficial to any small business.
Call recording, Call Whispering, Call Transfer, Music on Hold, Call Barging, Call Flipping, Caller ID, Call Blocking, Voicemail to Email, Call Monitoring, and other features are available.
With capabilities like these, every work process becomes easier to track and obtain real-time analysis information for every call made or received for effective business performance analysis for both employees and managers.
They assist the company or business(brand) in developing better strategies and improving client satisfaction.
Productivity Improvements
VoIP phones boost your company's productivity by providing all of the helpful features without the headache of dealing with bulky and complicated hardware.
They give your agents a simple platform to use, your management a solid means to keep track of everything, and your consumers the best possible experience.
Why did you choose VoIP business phone service for your business in VoIP Tech solutions?
Designed for the workplace
More than limitless calling and conferencing, toll-free lines, and personalized caller IDs are available with VoIP Tech solutions. There's no need to switch systems because we also give you access to texting, faxing, and online meetings.
Text, phone, and fax from any mobile device using your business number. Incoming calls(Inbound) are routed through the call-routing system you've set up for your Business or brand.
Setup and use are simple.
Your complete office can be up and operating in one day or less. You may customize your phone system and respond quickly to the ever-changing business climate with complete control over your internet account.
High security and dependability
VoIP Tech solution's highly encrypted networks and many layers of authentication alleviate any security concerns you may have. Throughout the transmission process, we make sure communication is secure.
Unrivaled customer service
Allow VoIP Tech solutions to demonstrate its unrivaled customer service. We are available 24*7 a day, so you may get technical help and consultation at any time.
Get a single bill that includes everything. For one low charge, VoIP Tech solutions offer your company a robust cloud communications system. Premium features are not charged extra.