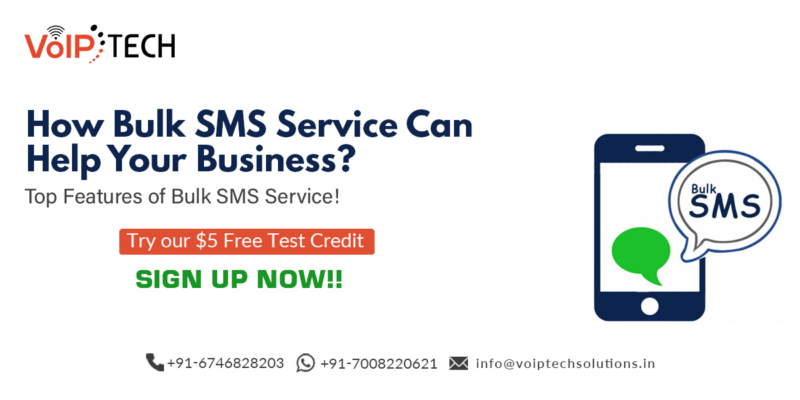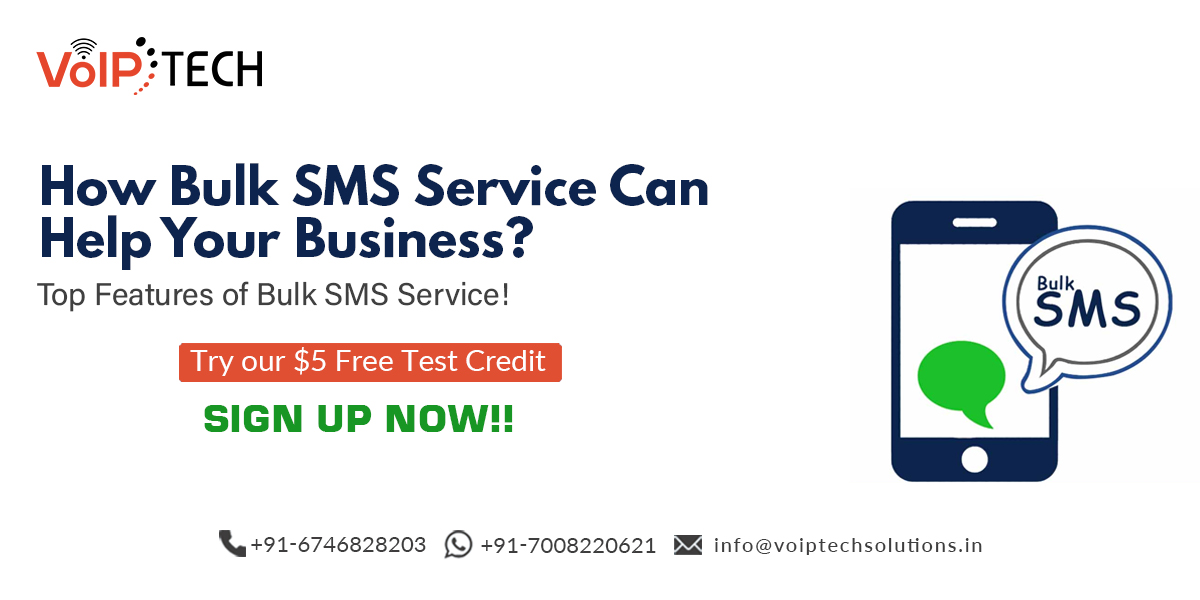 Do you know what exactly Bulk SMS is? And how Bulk SMS can benefit your business? Well, we must be aware that whatever message we are trying to send to the customers they should get them. However, there are many solutions available for your call center which is quite effective and helps in customer base consolidation for sure. In that case, Bulk SMS is the best method for making outbound access to the customers possible. 
Generally, these SMS contain very short messages that customers read with all their interests out. Despite the hustle-bustle life of the customers, they really wanted to be specific and in that case, Bulk SMS service makes sure that your messages will be conveyed to the customers without any effort.  
Bulk SMS Service: What Exactly Is It?
The only way to empower your SMS marketing campaign with the quickest, efficient, and cost-effective is none other than Bulk SMS service. By sending across relevant information and communicating its value proposition, completely enables a business to interact and engage with its customers. However, you can direct an SMS blast to a massive audience from the whole world by only using minimal resources. Ultimately it helps to keep your massive audience hooked and opens an easy two-way communication. 
However, the opportunities are endless when it comes to the application of Bulk SMS such as you can get news and weather updates, transaction receipt, alarms, deliver advertising messages, and can also engage in mobile banking. Apart from that collecting customer feedback, engaging the audience with some games or voting campaigns, and can also use the services for conducting surveys. 
Various Features of Bulk SMS:
Below are the specific features of the Bulk SMS to make sure of its usage:
As per your requirement and need, this will let you send single or multiple messages at a time. 
  When you really require to update the one, you can easily check the balance once becoming a consistent user. 
In the delivery reports, you can easily visualize all your already sent messages. 
Being a unique tool, it is rapidly supported by Java, PHP, Java, C#, VB, .net, and many other language platforms as well.  
Distinctive Benefits Of Bulk SMS are listed below: 
Captures Customer's Attention: 

We all know that the only possibility for your business or service growth is getting the customer's whole attention. However, the only leftover aspect is the time spent by the customers in reading an email or SMS. And at the same time, the customer also puts their great effort while reading the text. When it comes to the comparison between SMS and email, SMS sounds more effective as it takes less effort from the customers. And once delivered, the message is read quite later. So even if it is read with a fluctuating mind, it remains in the customer's attention pretty well.  
Provides Speed to Your Marketing: 

The effectiveness of the customers completely depends on the intensity with which it has been received. However, as of now when most of the businesses are on the verge of going, you get very little time to be in touch with your potential customers.  So always focus on delivering short, crisp, and the point message rather than sending long-tail messages just because to save a lot of time on it. And the Bulk SMS has an amazing capability of mass access. Without putting much effort, a message can easily be conveyed to a number of customers.  
Provides Return on Investment:

Investing in

Bulk SMS

is always a smart move because it is very cost-effective where you just need to put some minimal investment for getting the service and the returns are very high. And the best idea of using it was, you can use it as per the scale of your

call center

. However, with the help of an effective outbound marketing approach to the customers, you can simply take your

call center

much ahead. But the only condition is that it should be made an involuntary message to the potential customers. 
Targets Specific Customers: 

Your campaign can easily target a particular set of customers only with the help of bulk SMS. However, you can also connect with a group of customers with the same level of interest as well. Undoubtedly the effectiveness of SMS is much more than an Email while fulfilling the same purpose.
Effective Communication: 

However a contact number, a website link can be easily shared through the message knowing the fact that bulk SMS is a unidirectional communication channel. For customer's further reference such information can also be used. According to the details of demographics and their interests, a personalized message can be sent to the respective set of customers as well. 
 Last but not least, with the help of bulk SMS you just need to get the customer contact data and curate a message that carries the customer's interests by adding a personalization factor to the marketing activity. However, the best way to make bulk customer contact in just one go is the Bulk SMS. With such effective efforts made, bulk SMS brings various benefits to the call center.
Being the stakeholder in this industry, VoIPTech Solutions incorporates a dynamic service which is the Bulk SMS. We believe in providing the best Bulk SMS at the most economical price. Or we can say that providing a Bulk SMS for customer ease. For more info, please call: +91-8800221713. For more info, please visit our website: https://voiptechsolutions.in/.