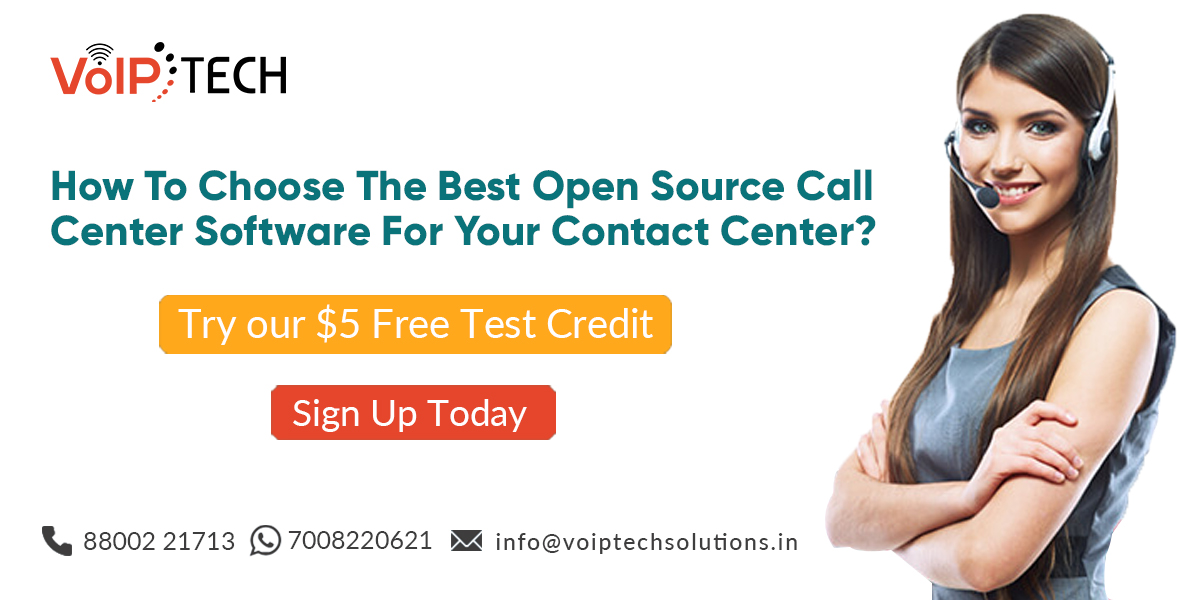 Call centers are the most viable source of communication that in general help organizations to solve customer queries, secure new sales deals, or close deals. Every second matters during these customer interactions. That's the reason modern day business houses are in need of advanced call center software that can make the best out of the working hours, empowering call centers to yield maximum ROI and allow more time to the agents', reducing their workload & increasing productivity to a great extent. Why need call center software?
To serve their customers better & to become the best, most of the businesses are spending a ton to buy the most advanced call center available in the market. Are you one of them? Well, you don't necessarily need to spend a huge amount to get a robust call center system. In fact, there are several great call center software options that cost absolutely nothing to use.
Why do customers leave a brand?
According to a recent studies 73% of the customers prefer to leave their current brand when:
They were made to wait for a longer period of time

Unattentive service

Didn't get to speak to the right person who can actually solve their queries

Their call keep passing around multiple call center agents for reaching the final solution
The above reasons are self-explanatory of the importance of the call centers in, but still you need reason for call center, then you must consider the following things:
Listening to the customer queries

Providing technical assistance to solve those queries

Adding new customers to the list

Customer retention

Winning customer loyalty

Providing a great customer experience 24*7
A fully operational call center with well-trained agents, proper architecture, and advanced software can go a long way, helping your business achieve new milestones for years ahead. Especially the role played by call center software in retaining customers'. 
What is the main objective of a call center? Solving customer queries and maintaining a healthy relationship with them, keeping them happy is the sole objective of call centers of any type, be it an inbound call center or outbound call center. And, Call Center Software helps accomplish the task with 100% precision. Customer Relationship Management is one of the most difficult tasks for businesses of any types as it requires uninterrupted technical support 24*7.                                  
Call center software is an advanced tool that provides necessary assistance to the call centers to accelerate their functioning, micromanage, and improve their everyday activities that eventually results in enhancing the customer experience. Loaded with a number of innovative features, the software plays a great role in easing the time taking processes involved and helps reduce manual working to a great extent.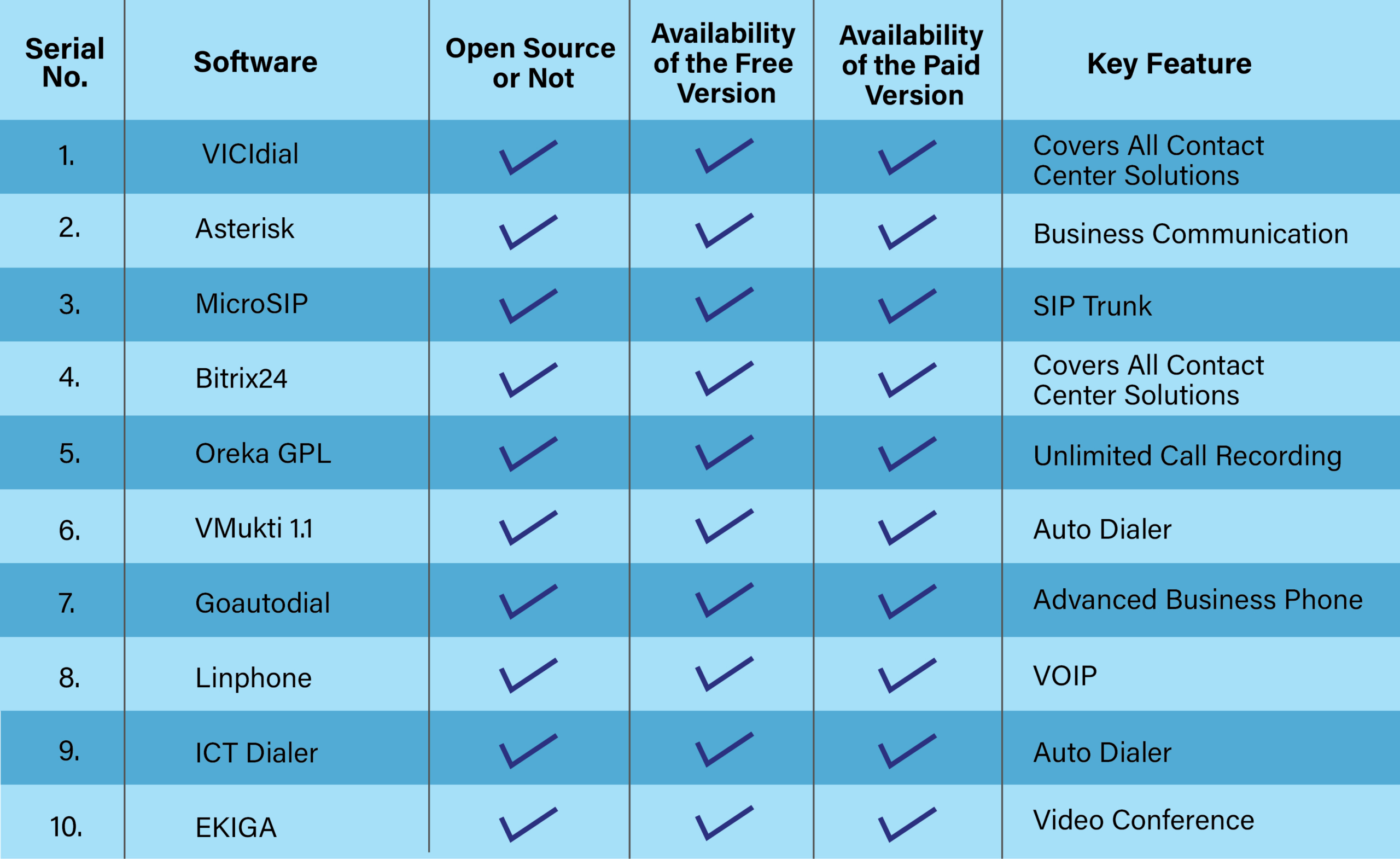 Below listed are the most advanced features of call center software: 
Call Recording

Call Barging

Robocalling

Caller ID

Toll-free Numbers

Call Termination

Voicemail detection

3rd party verifications

Call Conferencing

Call Queuing

IVR System

Inbound call routing

Auto-call Routing

Auto-call Distributing

Queue and route intelligently

Delegate chit-chat to virtual assistants

Voicemail

Silence Detection by algorithms

Echo Cancellation

Transcription

Notifications

Recording Bookmarking

Scheduled Recording

Screen Activity Recording

Virtual Private Network Solutions

Disposition Codes

Workforce Management

Call Sharing

Auto Dialer

Predictive Dialler

Voice Logging/Recording

Advanced Cloud Based VoIP Phone Systems

Marketing Campaign Management

Real-time Reporting/Analytics

SIP Trunks

Advanced Address book

Data Authentication Check

Database Screen Pop-ups

PBX Solutions

Live chat system

Archiving & Retention
Taking advantage of the latest technologies to boost productivity and reduce workload. You will come across an array of software solutions in the market. But one has to keep two things in mind before making a purchasing decision – 1. Budget & 2. Requirements. If your call center has a tight budget or can't afford high-end software, then Free and Open Source call center software will be a help in managing the stuff efficiently.   
Tips to choose the best call center software for your organization:
First thing you need to do is, make a list of features that are necessary for a smooth functioning of your business process. Do make sure you opt for a software that is loaded with the most advanced features – It can be a game changer for your business operations.

Do make sure your software provider is providing you 24*7 technical support

Do make you check the hardware requirement.  Opting for a software that requires minimal on-premise hardware would be great.

Do make sure the software is

cloud-based

. Cloud powered software is futuristic.

Workload, number of users – keep these two things in mind while opting for the software
In this highly competitive digital world, you can't fight the odds without integrating advanced call center software in your system. Most of the modern business phone services have already tested the success by providing a great user experience to their customers. So, why haven't you capitalized on this technology yet? If not, then this is the best time to do it. 
Are you a call center, looking for VoIP Providers that can integrate cloud call center solutions? You couldn't have a better choice than VoIPTech Solutions. We offer you a robust and fully-functional AI based VoIP Solutions that works on any device. With us you get international phone numbers over 165 countries. Our paid plan starts at $10 per month and goes up to $20 per month.
Our VoIP services come with an extensive range of features to meet your business requirements. Sign Up and get FREE $5 credit today! For more info, call: +91-8800221713.