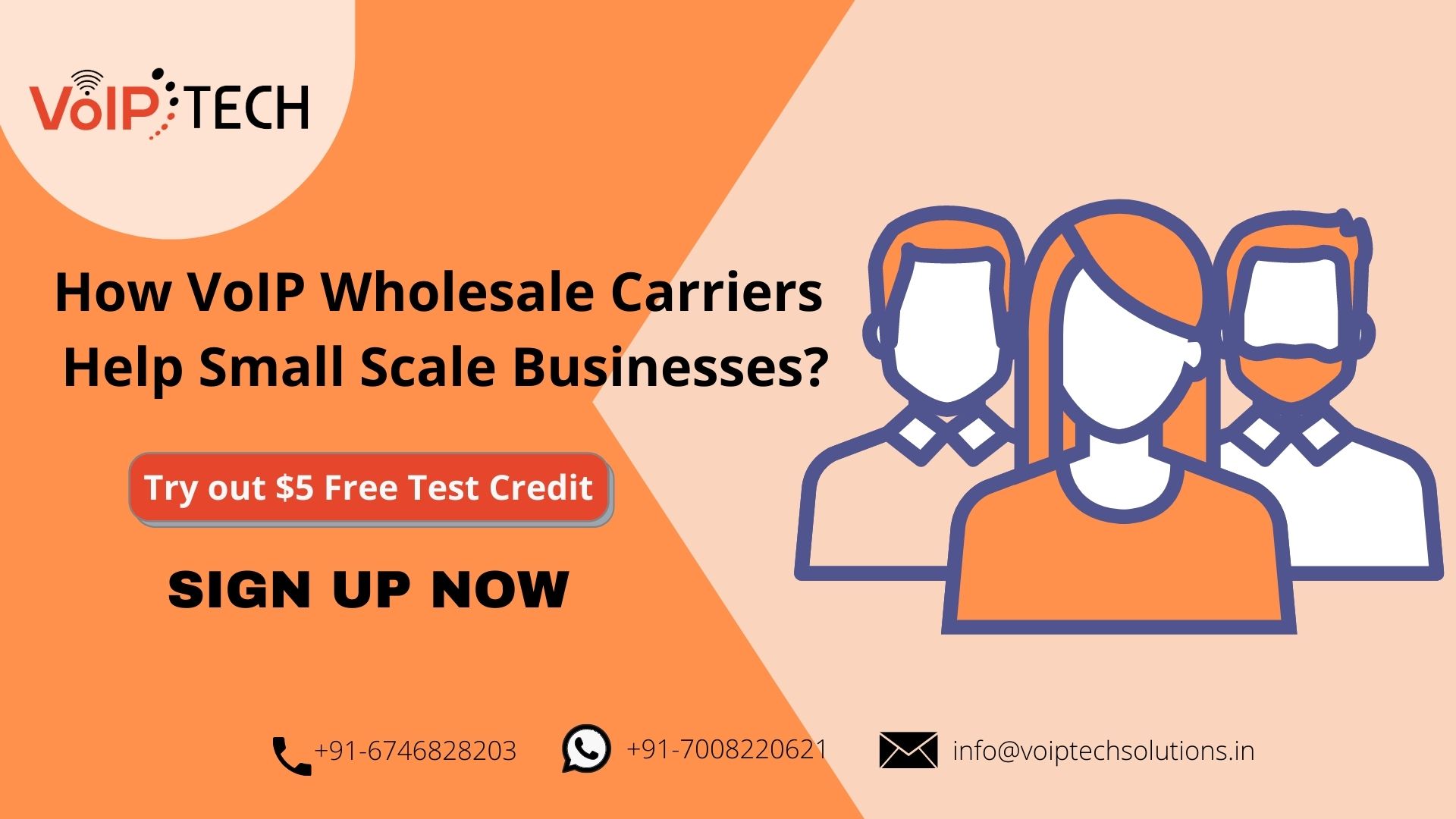 For small-scale business fraternity, every single penny matters to their spending equation. Keeping the current market slowdown in mind, it has become more crucial than ever to ensure they get the best value out of their marketing effort. Especially the switch to cloud-based business VoIP phone systems from its traditional counterpart will not only save you big but also empower you to deliver better customer service. The best thing is, those featured benefits no longer belong to the larger enterprises only, as businesses of all sizes can take advantage of them. Thanks to VoIP wholesale carriers, this is possible now.
One of the biggest advantages that SMEs have with these VoIP phone systems is the freedom of choice. You will come across an array of genuine wholesale carriers that will provide you with all the assistance and act as reliable intermediaries, by securely transferring the inbound calls on to the traditional telecom service providers. The range of flexibility you get, starting from dynamic re-route of the inbound traffic by taking advantage of the low-cost VoIP minutes to any international destination to making calls using the devices of your choice.
Though there has been a huge surge in email usage for official communication, and instant messaging apps, and online chat services, still calling is the #1 choice for billions, when it comes to having a word with the business in person. Everyone wants that personal attention from the service providers, and there is no better way than the phone calls to listen and help solve the query on a quick note.
If we talk about small-scale businesses, in particular, they are known for providing a greater customer experience by adding that personal touch to their offerings. No matter how big or small you are in terms of numbers, providing a great customer CX round the clock holds the key. And, maintaining the same level with a limited number of staff won't be that easy as the business grows. Industry biggies have the budget to hire more manpower to handle the callers and solve other inquiries, but small-scale businesses have to maintain the right balance between customer handling and the demands for other activities, which is very difficult to survive the market blow & sustain growth.
Thanks to the VoIP systems! They are a blessing in disguise for businesses with budget constraints. The cloud-based systems offer a number of advantages with advanced features like automated menus, intelligent call re-routing, mobile telephony, voicemail facility, and many more. How do they benefit you? With features like these, your stature certainly becomes big and people see your business on a much larger scale. In one word – you are on another level. In addition to your increased efficiency in call handling capabilities, you have all the freedom to allow your staff to operate from any location without any hassle. Isn't that great? The chances of missing any inbound calls intended for your business or they are getting misdirected can be brought down to a minimum that ultimately results in great ROI and you enjoy customer loyalty. 
What are the mobile benefits that businesses and their employees can avail?
In 2021, we can't imagine a day or even an hour without mobiles. They have become the new computer, and at the same time, they help staff to stay in touch with their colleagues and managers when they are out of the office premises or not present at the desk. With lockdown restrictions in force, they are a great help for businesses whose staff, working from different locations. With a simple app integration, small-scale businesses can save a ton on mobile calling rates, by making communication an easy affair. To make it operational, what you need is an internet connection that can be either from a Wi-Fi source or via 4G/5G network – you can easily make the call rerouting via VoIP.
What does that mean?
This means customers can reach the business on the number provided on their website, connecting to the people on the go – that too without any extra charges for the mobile VoIP facility. If you see it from another angle, you are empowering your business by giving your employees the flexibility of making calls using their personal mobile phones. What's the point? The point is, the number they call from will be displayed as the official number of your business, thus winning the trust of the customers in a professional manner.
No matter what your annual budget is, investing in advanced tools will give you a great return on investment and give you the freedom to think big. This is especially for small-scale businesses where budget constraints are the biggest problem. With VoIP, you are right on your money. 
VoIP Wholesale Carriers offer businesses with a lot of benefits, starting from saving with cheap VoIP minutes to different software solutions, ensuring a smooth & advanced business communication for small-scale businesses. With an increasing trend toward better customer experience, automation also enables a greater centralization of your business operations as a whole. And, keeping an eye on future expansions, you won't know what it can do for your business. Most VoIP service providers are offering VoIP wholesale plans to help companies improve their bottom line. This comes with a long list of benefits that eventually results in better ROI generation & brand value. 
To find genuine Wholesale VoIP Carriers, the challenges are more and difficulties are always knocking at the door due to huge competition in the current market, but that's the real fun. If you are planning to start VoIP wholesale service then it is definitely a great idea. Wholesale VoIP termination is here to stay and will rule the future market. The easier option is to hire a reliable Indian VoIP service provider that can provide you with wholesale VoIP solutions. VoIPTech Solutions network is spread over 165 countries around the globe. Our paid VoIP Minutes plan starts at $10 per month and goes up to $20 per month. Our VoIP solutions come with an extensive range of features to meet your business requirements. Sign Up and get FREE $5 credit today! For more info, call: +91-6746828203.