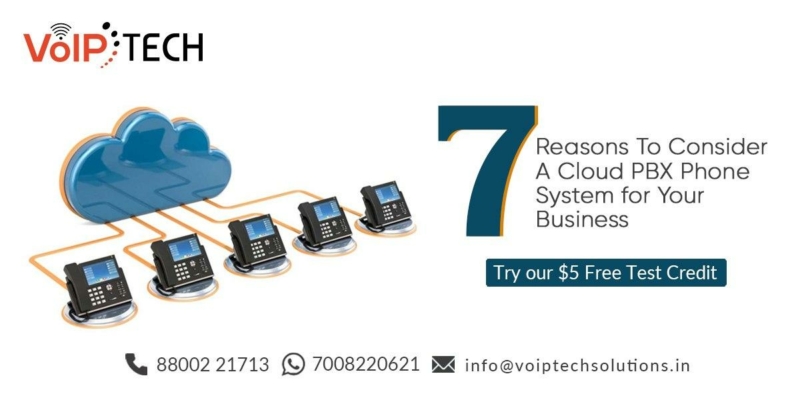 Have you thought about why Cloud PBX could be the ultimate solution for your contact center or business than a traditional phone system? Well, sometimes it's a yes and sometimes no! To get a clarified vision, just recall the days you have passed facing the interrupted connectivity at the much-needed time. Because switching to Cloud PBX is a wise decision to makeover a traditional phone system. Isn't it? So when you are choosing Cloud PBX at this point in time, different questions just hang up in your mind. 
Always prefer Cloud PBX for your call center solution or business because of its various features like cost-effectiveness, easy-to-use, flexibility, and many more. A Cloud PBX will definitely help in boosting up your businesses' internal as well as external communication in a most flexible and effective way.  
Below are the 7 Reasons to consider a Cloud PBX for your business:
Quick Set-Up Of A PBX:

Most of the businesses required by an onsite PBX phone system to invest in software, hardware, systems, and servers. And according to their corporate communication needs, the businesses need to locate the IT professionals for easy setup and customization of

PBX

. And the amazing part is? They can start using a

hosted PBX phone system

, without investing any extra time or resources into it. Without building a customized IT infrastructure, your business can easily start using the

hosted PBX solution

. While the provider makes it easier for you to customize, configure and extend the cloud

PBX system

by providing a user-friendly dashboard. And for monitoring both incoming and outgoing calls, the dashboard helps you a lot. 

Scale The PBX System On-Demand: 

Always remember that without investing additional time and resources, you cannot scale up or scale down an on-premise

PBX

phone system. And there are a number of ways for scaling up and down the cloud-hosted solutions like adding new extensions and creating additional user accounts. Without any restrictions, the cloud communication service provider gives permission for adding new users and extensions. Based on a pay-as-you-use model, you can further avail additional computing resources for handling more calls. Based on the statistical reports provided by the portal, you have an easy option for streaming the corporate communication by monitoring and improving the

call center

service to a great extent. 

Facilitate Omni Channel Communication:

 Nowadays every organization prefers multiple platforms for business communication. Just like that, the employees also communicate and collaborate in a distributed environment through different types of communication tools. However, to improve your customer's experience and employee efficiency, your business must adapt an omnichannel platform of communication. With built-in features, the on-premise

PBX

phone system facilitates omnichannel corporate communication. However, the

cloud-hosted PBX systems

support multiple communication channels just like text, audio, and video. Apart from that, they execute outbound and inbound calls with widely used communication protocols like VoIP, RTP, TCP/IP, and RTSP.  
However, the hosted PBX solutions are more scalable, flexible, cost-efficient, and extensible as compared to on-premise PBX phone systems. And at the same time, choosing the right hosted PBX service is also quite important. So you really need the quality of both the solutions that are hosted PBX solutions and cloud PBX solutions. 
Ultimately, VoIPTech Solutions offers a dynamic technology which is a Cloud PBX. We believe in providing a Cloud PBX  at the most economical price. Or we can say that providing a Cloud PBX  for customer ease. For more info, please call: +91-7008220621. For more info, please visit our website: https://voiptechsolutions.in/.