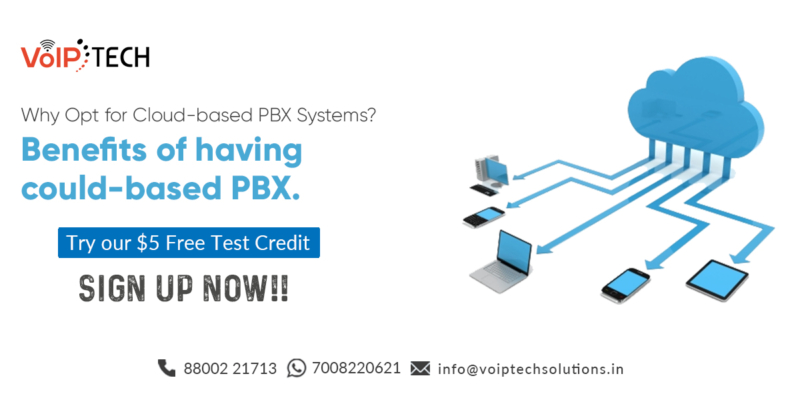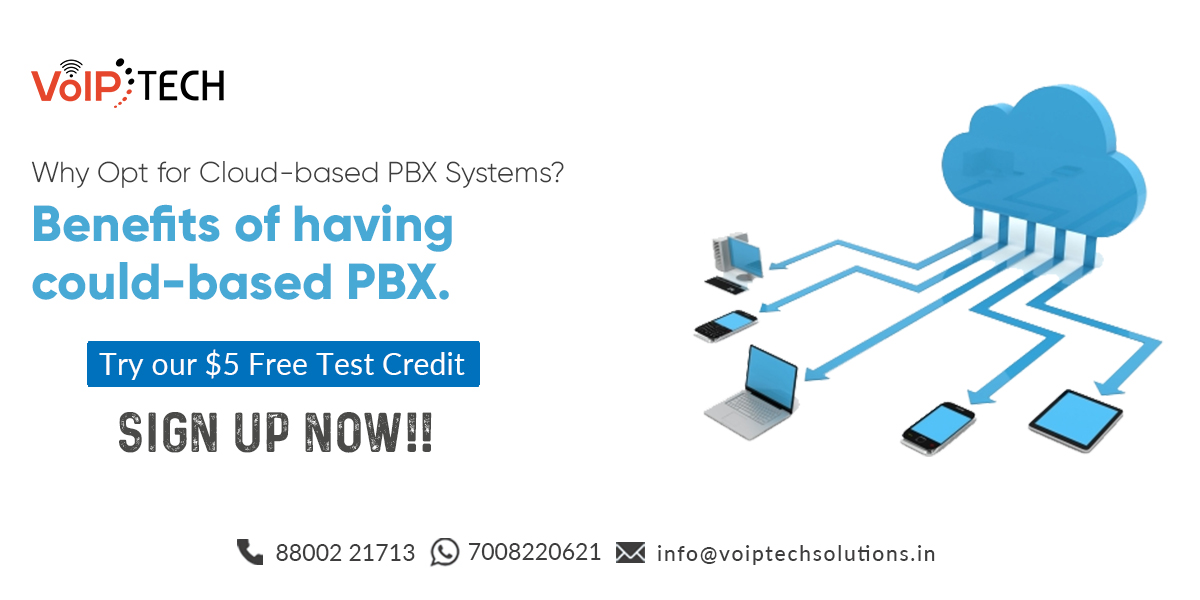 Have you ever given a second thought to purchasing a Hosted VoIP Phone system for making and receiving calls? Well, it's quite amazing that you are thinking of saving money on call costs by offering a professional inbound calling experience. But are you getting the right service you are looking for? Do not get upset, because Cloud-based PBX Systems gives low-cost calling benefits for your call center. And when you are deciding to switch from a traditional phone system to Cloud-based PBX Systems, you are really making a great difference. However, Cloud-based PBX Systems not only adds up the path for successful business growth but also gives you low calling rates but also. Isn't it really great? 
Choosing a Cloud-based PBX system for your business gives various distinct advantages like flexibility, effective cost, easy usage, and many more. Ultimately, Cloud PBX helps a lot in boosting up your business communication in the most efficient and effective way. 
What Exactly Is Cloud-based PBX Systems?
Without the need for hardware installation, a cloud-hosted PBX system is a VoIP service that provides the services having unified communications equipment. However, these systems have less cost and a degree of flexibility which cannot be matched by many other VoIP and traditional communications solutions. 
To provide server access via an internet connection, Cloud PBX is a telephone exchange system that is entirely built in a cloud-based environment. However, the offices won't have to have a dedicated server to have internet-based telephony that uses cloud or hosted PBX systems. And to save money and space because traditional servers for a private branch exchange are expensive and will take up a lot of space, hosted PBX is an excellent way for many call centers. Now the cloud-based systems are gaining popularity only because it's gained a reputation for being complicated and clunky. However, modern virtual PBX solutions are much reliable and provide a stable business phone system via the internet.
A cloud-based PBX comes with lots of distinctive advantages for your call center. Let's have a look at them:
Advanced Calling Features:

Various advanced features such as call transfer & parking, call recording, auto-attendant/ IVR, instant call control, ring groups, call queuing, music on hold, call transfer, office hours, conference rooms, phone directory, auto-attendant, and voice messaging has been remotely accessed by a

cloud-based PBX phone system

. 
Lower hardware and service costs:

  However, your

call center

gains the flexibility to provide IP softphones on PCs and have employees utilize their cell phones in the field only with a cloud-hosted PBX phone system. And the cost of putting a physical phone on every desk is being eliminated which usually lowers the initial cost. 
Great for remote workers:

 Always remember that with a single phone system, a geographically diverse workforce can all be tied together. The customers won't be able to identify from where you are talking, either from home or from the office. Providing flexibility to travel or work remotely your employees can work from anywhere. And with a cloud-based PBX, your key employees who usually move overseas can still work for you with an IP phone and a VPN connection. You just need to have a good internet connection because no one is going to notice the change in their location.
Unlimited scalability:

You don't have to worry about changing the number of your users because of your growing

call center

. However, the ability to add and remove lines in minutes and be charged only for what's in use is only because of a cloud-based phone system PBX. And just like with the case of an on-site PBX, this all will be done without paying for idle circuits and having expensive phones sitting on empty desks. 
Ensure Business Continuity:

  There are even some businesses that deal with being offline only in case of natural disaster. And if the customers come under a healthcare organization with critical tasks and high call volumes then it brings the business to a complete stop in case of an onside PBX having an interruption. It cannot match onsite for anything close to the same cost despite offering reliability, redundancy, and uptime guarantees. 
Fewer things to break:

  As this is coming under the responsibility of the phone system hosting company, you don't have to worry about providing maintenance repairs to the backend equipment.
Voice quality:

  Over time the quality of digital voice service has increased a lot. And the calls are exceptionally clear as the cloud-hosted PBX systems use digital phone systems.
Satisfied Customers :

You can have phone numbers from almost anywhere in the world with a cloud-hosted PBX. And just by disconnecting and connecting to the new internet connection of the new location, you can move your phone systems to another location, city, or even country. By knowing that the business is local, and the company delivers outstanding customer service, the customer gets complete satisfaction.
Some Reasons to Upgrade:
However, to ensure that your unified communications experience is comprehensive and versatile Cloud-based PBX Systems is still a great method. The companies that need a virtual office experience or those that want to save on the costs of a hardware solution managed by IT staff is an excellent system overall. 
Quick and Inexpensive Set-up

Scalability

Easy Integrations

Call Center Features

Mobile/Device Friendly

Unified Communications Capabilities

Uptime and SLA Guarantees

No Need for Physical Hardware
We are one of the Best VoIP Service providers in India that offer customized cloud call center solutions with Cloud-based PBX Systems to improve the efficiency of your agents & boost your business productivity. Switch to VoIP System, walk hand-in-hand with the future. Call: +91-7008220621. Our VoIP services come with an extensive range of features to meet your business requirements. Sign Up and get FREE $5 credit today! For more info, call: +91-7008220621.