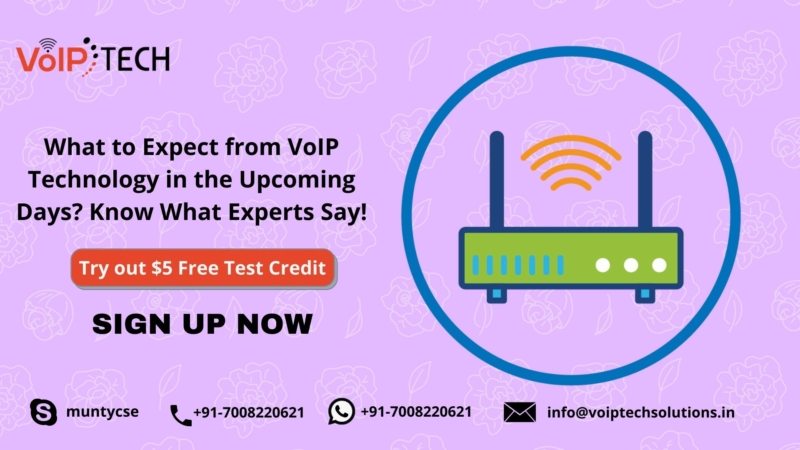 As a business owner, you have a long way to go in this pandemic-driven market. How can your business, products or services reach your target audience with lockdown in force? Do you have a plan or are you still searching for it? Well, there must be a two-way communication channel that connects customers with the business. With companies coming out of their comfort zone and willing to compete in the international market, communication has become more important than ever. And, to make instant HD calling and establish better communication possible, they are in need of a business phone system that has the power of the cloud and features to collaborate. VoIP Phone Systems have all the parameters that businesses these days have been looking for. VoIP undoubtedly has become the most preferred and advanced communication infrastructure for business, belonging to all walks of life. Thanks to its advanced VoIP technology and its sheer benefits that not only contribute to cost-savings but also provide flexibility to work from any remote location with better efficiency. Want to know what experts say about VoIP Technology? Scroll down.
VoIP is not just a single entity, it's a framework that combines the best of the best technology into one platform. According to recent studies, experts say that you can expect much more in near future, especially after the feature enhancement in recent days.
The benefits of AI-Driven Technologies: More power to the VoIP phone systems

with the integration of artificial intelligence. Now, you can expect to deliver better services from your VoIP service providers that ultimately help users to develop more business insights.
With the help of Artificial Intelligence, you can easily evaluate the call quality by identifying the reasons for the same and troubleshooting problems in real-time. In addition to this, you can find a solution to low bandwidth and fix it, correct the faulty network configuration, and solve issues like high latency rate — and for that, you won't be needing any kind of human intervention. Better calling options and minimum interruption – you couldn't have asked for anything else.
The call answering capabilities can be taken to the next level with the natural language processing technology, be it through voice assisting (e.g., Alexa, Cortana, Siri) by call recording for future reference. When it comes to enterprise-oriented VoIP apps, businesses can use voice bots to answer the Frequently Asked Questions (FAQ) and other business-related queries. This way you can be available 24/7 for your customers and for that you need extra resources. Callers get a quick response, and live agents get more time to solve some serious issues that indeed contribute to improving your customer CX. 
With AI-powered communication programs, you can check out the text correspondence with detailed analysis, by recognizing the speech patterns. It helps you avail valuable sales insights and marketing tips to improve your bottom line. You can make improvements to your instant messaging, customer support, and implement new proven sales tactics.
Mobile App Integration: With the 5G role on, businesses can experience faster connections, by reducing unwanted issues like data packet loss and repeated hindrance of call jitters, and avail much better quality audio & video calling. Put simply, you can see a huge surge in users opting for mobile VoIP calls.
With the growing trend of "Bring Your Own Device", more & more employees would prefer bringing their own smart devices to their workplace. So, the system architecture would require VoIP services compatible with mobile phones, tablets, laptops, etc.
And, most of the VoIP providers in India have already invested resources or planning, to ensure providing an uninterrupted user experience and adding more functionalities with simple mobile app integration that indeed attracts more customers to your kitty. These simple yet effective VoIP applications empower users to start and finish a task, using different devices, which is really good for businesses that are exploring remote working. Such real-time continuity is beneficial for both parties as employees get the flexibility to work from anywhere and business gets an even better outcome.
Unified Communication (UC) Functions: VoIP technology is not just limited to voice calls, as you can achieve more with VoIP services. Organizations can incorporate a number of other advanced communication techs and team collaboration features, like voicemail, call recording, video conferencing, call analytics, screen sharing, Whatsapp Integration, instant messaging, IVR installation, live chat, and document sharing, taking business communications to the next level. It eventually helps in improving team spirit, cost-saving, error reduction, and better productivity.
An increasing number of enterprises are now adopting or already have, UCaaS (Unified Communication as a Service) to centralize their business communication by combining them into one platform. It is a great boost for the business having teams working abroad, as they can easily share content and meet customers virtually in any time zone that indeed helps get more business and team collaboration is certainly the X-factor. To further enhance the team or business productivity, Indian VoIP providers are enabling third-party app integration in order to make sure that other apps continuing with your business system such as; CRM software, technical support, and client data management can be parallax inclined with the new addition.
Integration of Hosted/Cloud-Based Solutions with the Internet of Things (IoT): As an increasing number of businesses are adapting to the new-age cloud computing technology — the demand for hosted VoIP solutions is sky-high.
And, the integration of cloud computing technology with IoT devices is definitely the game-changer here. Its extended capabilities bring a number of positive changes to its  "real-world" interactions, especially to those with other smart devices. From controlling the light switches and CCTV camera to wearables and other modern equipment — you can have better control over your ongoing business operations, no matter where you are. Their functionalities are not stopping here or just limited to certain elements, as offline businesses can get 24/7 support to guide their field agents making better communication and improving the customer CX.
Security is Definitely Improved: Have you heard of Cybersecurity? Well, the study says that it would be the key to maintain organization data integrity. If you analyze the global data, this is estimated that it costs around a whopping $3.86 million for a data breach and an IT downtime can cost your business around $5,600/minute on average. Isn't that surprising?
As VoIP technology is at the top of the game, hackers might target to make it more vulnerable to potential threats. VoIP Providers in India are more into, making platforms more secure, risk-free by practicing the best cybersecurity codecs. They are using the most advanced and latest security measures aligned with the current IT protocols to make cloud-based VoIP phone systems & solutions even more robust and cost-efficient 
This is what experts say about VoIP Technology. And, all these can be possible in budget with the VoIP service. The best part of having VoIP technology is, you are equipped with the right set of features and its quick setup saves your valuable time, which was not the case with others. You can transform your current workplace, by moving with enhanced efficiency and ensure better productivity in a time that requires more from a distributed business establishment.
To get more information about our VoIP plans, you can contact us anytime at: +91-7008220621