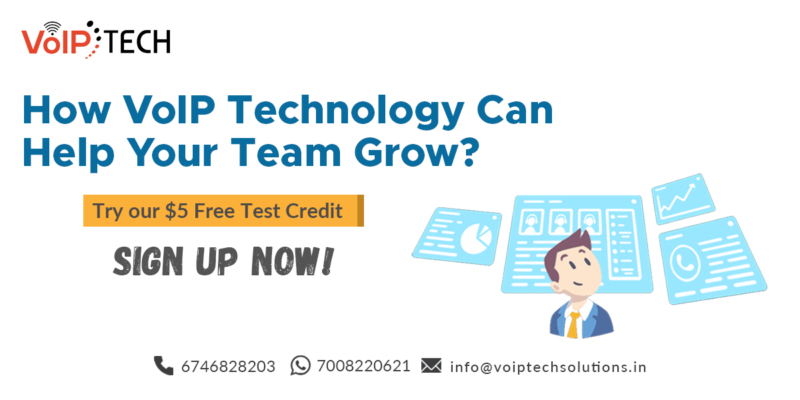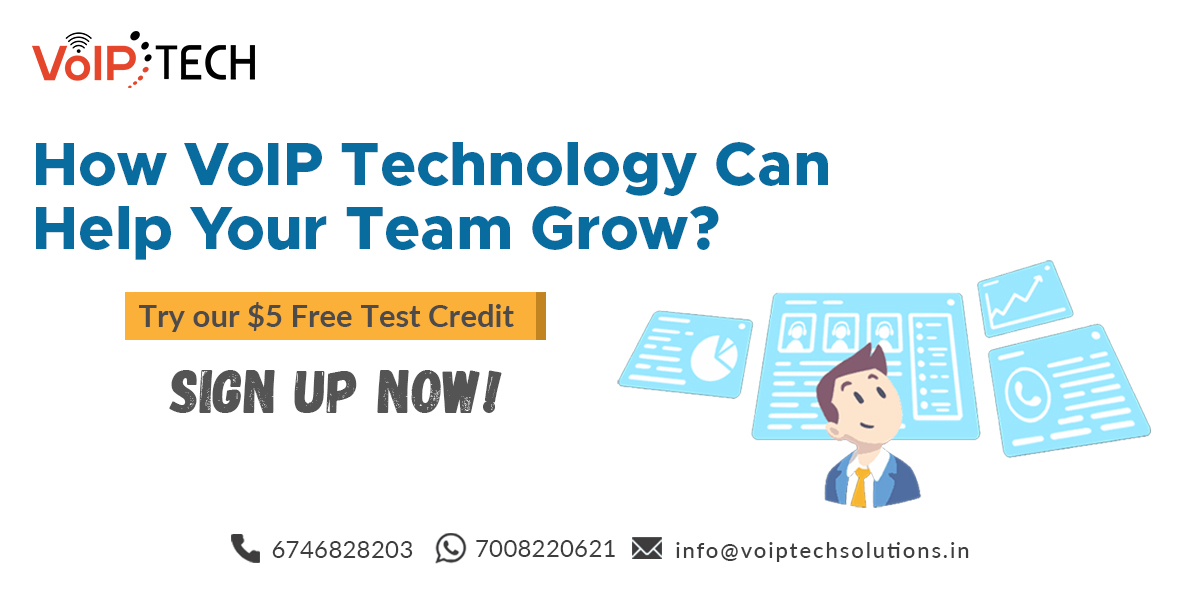 Have you ever thought about VoIP Technology revolutionizing the whole communication process? And how well VoIP Technology can bring speed and efficiency to your call centre? Surprisingly, YES! Because VoIP technology is nothing but one of the most useful technologies in almost all sectors and business enterprises. And to improve work quality and increase productivity, there are loads of other features it has. Apart from that, the best factor in the popularity of VoIP is its low-cost factor. 
However, the telecommunication sector achieved new heights with VoIP. As VoIP technology is growing rapidly, you really need to adopt it for your team growth. What's to say? 
Cutting-Edge Features: 

Moreover, because of its features the main reason behind the fact is that VoIP surpasses all its counterparts. And they bring all the latest developments to a user's fingertips with the features of VoIP. 
Below are some of the remarkable features of VoIP technology listed as follows:
UC Collaboration: Within a business, Unified Communication refers to a phone system that unifies multiple communication methods. And the features of VoIP technology is being used by Apps with VoIP and UC services use and UC to bring out features like chat, instant messaging, video conferencing and a lot more.

Integration with IoT:  Always remember that for various times integration of VOIP with IoT is useful whereas in an emergency Auto-dialling a phone number is a must. Apart from that, monitoring smart objects via VoIP Phone and controlling IoT devices via analogue phone is also important. 

Follow Me / Find Me: To reach them efficiently this feature user can simply add a list of numbers. And irrespective of the location or device this further helps one to connect the user.

VoIP Call features:  3-Way calling, Call Forward, Web-integrated voice mail, Call waiting for transfer and redial Caller are some important VoIP call features. 
Impact of VoIP on Teamwork: 

in an organisation, VoIP Technology helps communication a lot. However, to increase productivity in organisations it is faster, reliable and helps a lot. Also, more things are accessible with minimal effort due to its numerous features among which one of the major factors is the Cloud. And usually, it takes work efficiency to a whole new level when cloud and VoIP come together. However, at any time from anywhere cloud data is accessible therefore subsequently helps in the workflow of an organisation. 
Below are some important ways in which VoIP helps with teamwork in a call centre:
Real-Time Communication: 

Always remember that

the most useful and prominent feature of VoIP Technology is Real-time communication or live communication. However, at the earliest, this helps in solving issues and engaging real-time. Apart from that audio-video conferencing is also being included. And even if the team members are located in different places this feature helps to bring the team together. However, low end-to-end delay and delivery acknowledgement, peer to peer, high speed, low loss rate are some characteristics of real-time communication which are also cost-effective. 
Remote Workforce Inclusion: 

As of now companies are also looking for offshore talents with businesses stepping up on the global platform. However, resulting in the creation of the desired team they are seeking workers from different locations around the world which brings out the best of creativity and innovation. And because of VoIP Technology, all this is possible. And the remote worker becomes a part of the main hub with a real-time connection all the while stationed at some different place. And at the same time, this also helps small businesses many times to operate at different locations. However, they can hire people and use "work from home" effectively instead of setting up an office. And apart from that it also helps in reducing production cost on the company's part which is an additional benefit.
Maintaining Customer Relationship:

 Always keep in mind that for fruitful partnerships in business you must keep a positive relationship with clients. However,  clarity in communication is also necessary for this purpose. And to remain available for customers at any hour the user-friendly VoIP technology here enables businesses. It is possible for employees to attend calls at home either on PC or mobiles with flexible working conditions. And the call transfer feature will solve the problem easily for any assistance from other sections. However, to maintain the reputation of the business it reduces the wait time and efficiently handles any issues which are satisfactory to the customer.
Scalability and Flexibility: 

Generally in sizes,  businesses grow. And team members increase simultaneously. However, this process would result in the additional cost of hardware and time with the traditional system required for further training. In this domain, mobile VoIP is an effective method that usually helps. And to join the team without any hassle the feature of scalability enables new members. To improve performance online training and guidance for work further help. However, the addition of new members does not hinder the team in short and each member can carry out their responsibility effectively. Apart from that, a big plus point that VoIP brings to small businesses is flexibility. However, to bring out the productivity of the team there are many features of flexibility that result in a better work-life balance, remote working and flexible hours. And to work from home from any location and at any time, VoIP software enables employees. And while considering productivity, the health of the team or team spirit plays a major role. The team performance progresses rapidly with lots of freedom in terms of workspace and timing.
Cost Saving & Balanced Workspace: 

When it comes to a smooth-running business, good team performance is really important. Apart from that, the contribution of each team member is also quite important. And one requires resources only just to put a good team together and a fruitful outcome. VoIP usually offers an all-in-one solution so using VoIP technology results in cost reduction. However, it also saves them the time and money required for travelling on the part of remote workers, as they work from home.
Last but not least a balanced workspace is also being created by VoIP. As it is faster, it saves time as well. And as it is secure, it saves from data breaches. Thereby reducing workload,  its association with the cloud results in inaccessibility and easy storage of data.  However, to create a healthy workspace all this sums up for the team to thrive.
Being the pioneer in this industry, VoIPTech Solutions ensures a dynamic way of checking  VoIP Technology. We believe in providing the best VoIP Technology at the most economical price. Or we can say that providing VoIP Technology for customers at their home. For more info, please call: +91-8800221713. For more info, please visit our website: https://voiptechsolutions.in/.