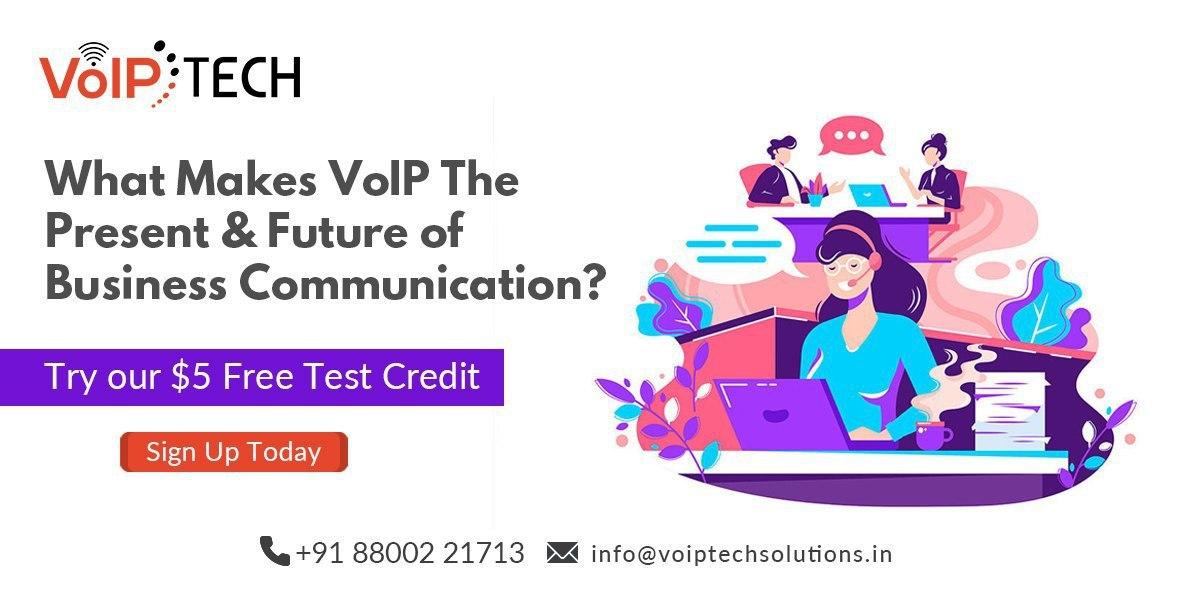 With the rapid advancement in technology & the introduction of state-of-the-art communication tools, business communication has never been the same. Yes, we are talking about the Best VoIP Services and how they are revolutionizing the way businesses manage their day-to-day activities. The rate at which VoIP technologies are evolving is anticipated to become 32 times more advanced & powerful in five years down the line. According to Global Market Insights, Inc. – The VoIP market is set for impressive growth from USD 20 billion in 2018 to around USD 55 billion by 2025. Well, as a business; you can see the amazing benefits of switching to a VoIP System. 
what's driving businesses to switch to VoIP System?
Let's have a look:
Compatibility with Smartphones:

Gone are the days of using separate communicating devices for business & personal use. A

cloud-based VoIP phone system

uses your existing WiFi network to make calls, hence utilizing the resource that your company already has and its smartphone compatible as well, so personal phones can be used for work. You can use your own smartphone for all communication purposes, get access to business info right away, & retain productivity. 

Offers More Flexibility:

No matter where you go or where you are, with VoIP you always stay connected to your workstation. Its call forwarding feature instantly connects to your device, so you can be reached anywhere around the globe that too on one single contact number. It's quite popular among MNC's, having their presence in multiple locations. In fact, you don't need to worry about relocating. 

Increased Productivity & Improved Workflow:

A

VoIP system

comes with easy-to-use dashboards that streamline all the communication necessities into one place. Employees no longer have to shuffle from desk to desk to access multiple devices throughout the office hours, as one system is sufficient. The more time you save, the more productive you become. You can say, it's an all-in-one business-wide hub that can help you accomplish several things at one go. Doesn't that sound great?

Cost Saving: VoIP technology

uses your already-existing internet connection, saving you a ton on long-distance or international call rates. According to recent studies, it can reduce your monthly phone bills to at least half overall. 

Futuristic Technology:

With technology improving exponentially every year, VoIP is said to be the future of communication. With the

Best VoIP Services

, you will be always a step ahead of your competitors.

Easy Switch of Phone Number, No Complications:

Most businesses think that switching to a

VoIP System

means changing their registered number. Actually, it's not. You can avail all the conducive benefits of this advanced technology without changing your business phone number and losing previous contact details. The whole setup can be done in less than a week. No complications & no time taking processes involved.
If you're looking for the Best VoIP Service provider in India, then VoIPTech Solutions is the ultimate destination for you. Switch to VoIP System, walk hand-in-hand with the future. Call: 8800221713.