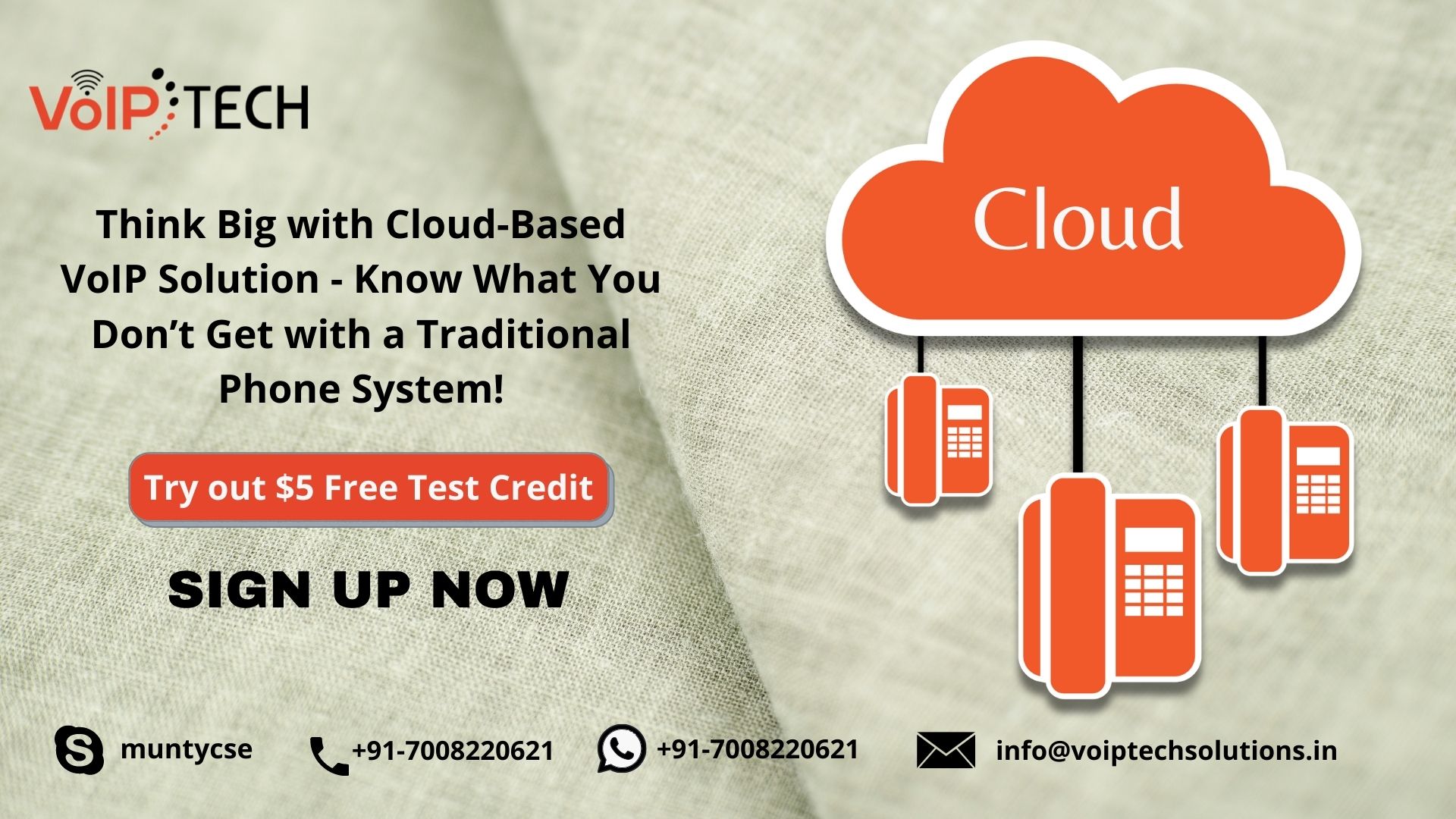 Have you ever asked yourself why a Cloud-Based VoIP Solution could be the right choice for your business than a traditional phone system? Well, sometimes yes and sometimes no! To clarify your confusion, recall the days you have passed, facing uninterrupted connections at the much-needed time. Because when it comes to upgrading the phone system, several questions just hung up in your mind. Just like:
Do I really need any advanced featured phone system for my business?

Desk phones or softphones- Do my employees really need that?
But now the biggest alarming question is, Switching to Cloud solution in Hyderabad – Whether it's a wise decision or not over traditional phone systems? Obviously, it's a big YES!
Adopting Cloud solutions for any business is the most fruitful decision ever made because it is very cost-effective, flexible, ease-of-use, and many more. Ultimately, it just satisfies all your business needs. 
Cloud Vs Traditional – Who serves you better? 
Previously most of the organizations were using traditional phone systems, as they are not aware of the upgraded technology i.e "Cloud Phone System in Hyderabad". But now the cloud has ruled over everything having all its amazing features. Installing a traditional method is always a long process that involves a copper wired connection using the network ISDN or PSTN lines. But in the case of the Cloud Phone system, it takes the concept further through a hosted internet system. 
In this 21st century, every business needs speed and sensibility. And it could only be possible through the Cloud phone system. Helps you to reach your customers sitting, anywhere in India which is preferred by most of the fastest-growing organizations. Last but not least, as compared to a traditional phone system, it's very cheap. So why shouldn't one choose Cloud? 
How Cloud Functions?
You will be really amazed by knowing the technology behind the Cloud-Based VoIP Solution. It just converts the voice calls into small digital packets in the form of data and after that, it is being transmitted over the internet. Isn't it just WOW?  
Cloud phone systems can be accessed through various methods. One can make cloud calls through:
A softphone

Can use the traditional phone, but only with VoIP adapter

A smartphone

And lastly a VoIP phone system 
What cloud offers, others not? 
The Cloud Phone system brings great flexibility to your business. And the best part is? If your business is facing some issues, it just helps you scale the services up and down according to your needs. Apart from that, it serves various benefits, such as:
Complete Integrated Communication System

Great Command over the Communication Channel

Ease-of-use

Flexibility

Amazing Business Features

Great efficiency & time period balance

Client Service Improvement

Add new services smoothly 

Cost-effective

Business Growth
Distinctive Features of Cloud phone system:
The cloud phone system carries various added and can be newly added distinctive features. Those features are listed below:
Specified Communication

Video Conferencing

Dial Anywhere, Anytime

Instant Text Messaging

International Calling

Voice-mail to email

Call Forwarding

Auto-response

Integration
Advantages of Using Cloud Phone System:
Now-a-days most organizations are seeking speed and secure connections to communicate. And the Cloud phone system best suits your business needs. Whether it's a unified VoIP solution, unified communication solution, or team collaboration software, Cloud phone systems offer various advantages.
Some are listed below:
Flexibility:

Network issues or interrupted connections have been the major problems when you are working remotely or traveling somewhere. So in that case, use Cloud communications to avoid those issues. By using this, one can connect anywhere, anytime. Be it a remote area or business travel trip, doesn't matter at all. 

Growth Opportunities:

Always remember that if you have already switched to the cloud phone system, then you do not need to worry about your business demand. Having extensions, phone lines, and extensive features, it has a great opportunity for business growth. 
Security:

For the smooth running of your business, confidential information should be kept safe from being hacked. But when one is using the traditional connection, it's quite difficult to save the data from being leaked. In that case, the Cloud phone is the safest connection to choose which adopts a number of measures such as network security, data encryption, secure audio and video. Beware from fraud! 
Low Cost:

We all know that price matters a lot when it comes to standing a business. Size does not matter at all, whether it's a start-up or small business or a large running one. Because cloud phone systems are very cheap as compared to traditional ones. And apart from that most of the cloud phone system charges per user with national and international calls. 
Ultimately the demand for cloud-based VoIP phone systems is growing. If you're looking for a Cloud phone provider in Hyderabad, India, then VoIPTech Solutions is the ultimate destination for you! To get started, call: +91-8800221713. For more info, please visit our website: https://voiptechsolutions.in/. We will be proud to serve you better!