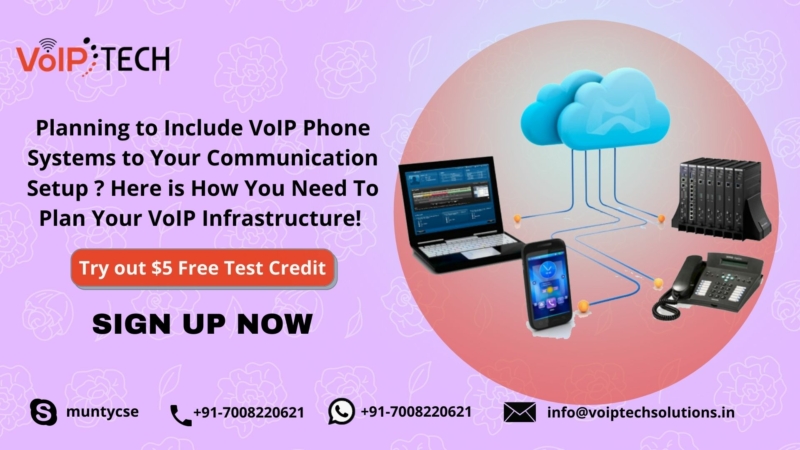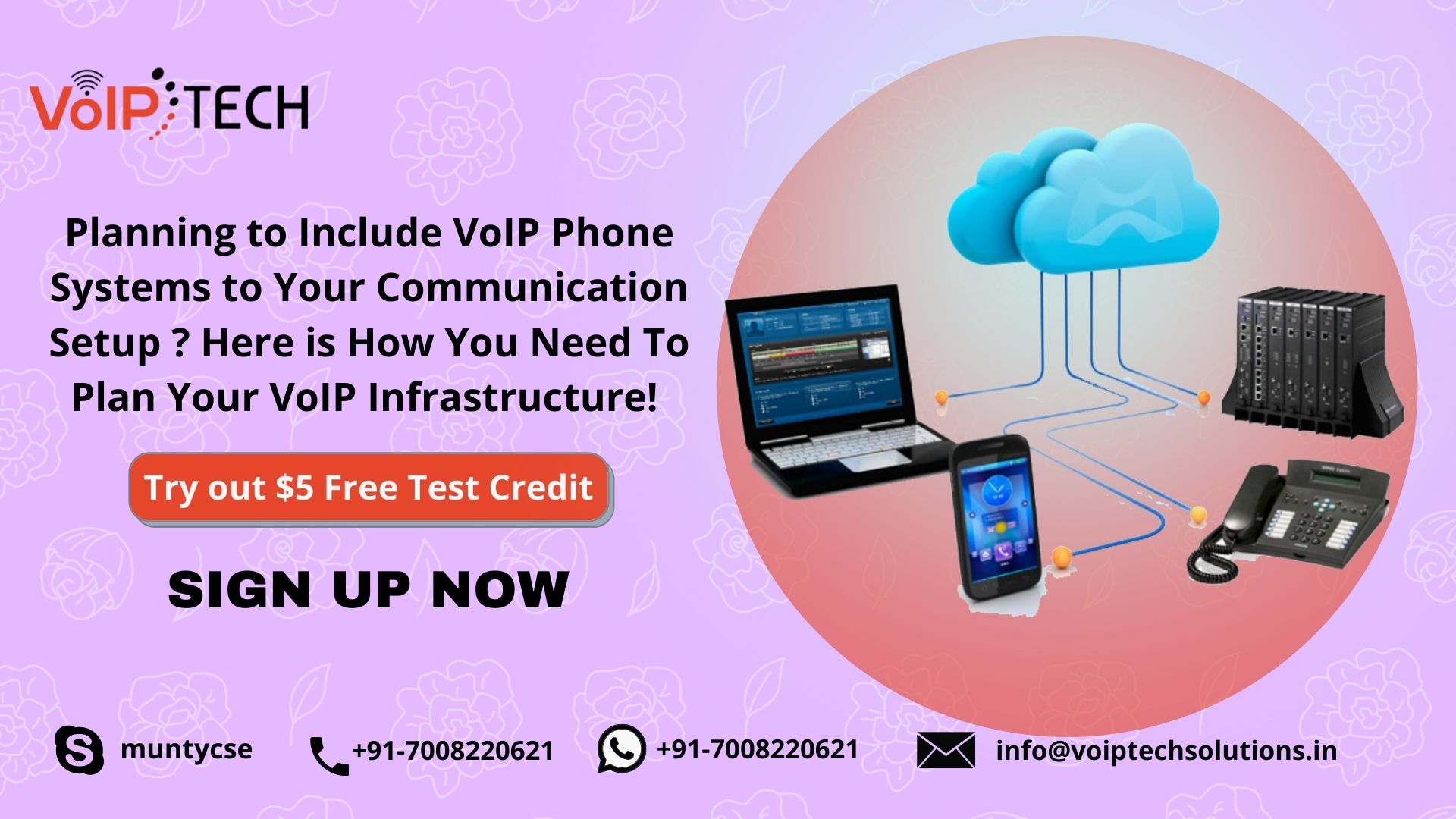 Remote work is here to stay. Of course, the world is coming back to normalcy with the vaccination role on, but you can't ignore the remote working scenarios in the future and their immense benefits. However, this sudden shift has created a lot of confusion and introduced many challenges that are basically related to establishing proper communications. With the cloud of uncertainty destabilizing the current marketing landscape, IT powerhouses & businesses of all sizes are switching to advanced VoIP phone systems that also require a reliable VoIP infrastructure to make the best out of the current communication setup. And, upgrading your current phone system is not an easy job at all. Thanks to the advanced VoIP Phone Systems, organizations can ensure a reliable connection for their employees, keeping the rising bills in check. But the real challenge is designing a reliable architecture for your cloud-based VoIP Phone System! Need help? We have some of the experts' suggestions for a hassle-free VoIP experience.
How to design a suitable infrastructure for the induction of VoIP Phone Systems?
To let you better understand the design of a suitable VoIP infrastructure, we are exploring the network topology.
You might have come across the VoIP phone systems and how they function. Just for your knowledge, VoIP works on the principle of converting audio signals into digital ones, while transmitting those signals from source to destination over the internet. It has been around 30 years VoIP has been serving different audiences with varying degrees of complexity, demand, features, and performance. But the time has come, where businesses from all walks of life have started feeling the importance of this technology for reliable business communications.
You can not put all the VoIP phone systems under one category and brand them as equal. Why? A reliable infrastructure ensures you have in place plays a crucial role, getting the best out of your VoIP systems by unleashing its true potential. Here are the key things you need to know and plan accordingly. 
Session Border Controller (SBC): The Session Border Controllers play an important role in connecting analog signals with their digital counterparts such as audio calls, call recordings, and control overused bandwidth. In addition to this, they are also responsible for regulating the network traffic flow, while maintaining the right balance for superior performance. 
Secure Server for Media: The media server is known for handling advanced features such as; voicemail transcription and HD video calls. However, its functionality is not limited to these things only, it also takes care of voice to email, IVR menus

, and voice search dialing. You can enjoy the service of some of the very useful functions like call routing, call recording, call queuing, automatic callbacks, to name a few. What's new? Well, the media gateways used in the server empower it to efficiently handle a large volume of

SIP

calls simultaneously, the numbers ranging from hundreds to even thousands.
Use of Application Server: The application server allows you to use the advanced features starting from call forwarding & call transfer, to caller ID display, call waiting, and more. Users can access all the major features of cloud telephony.
Secure Database: The database securely stores all the registration numbers and other necessary details of all the active SIP devices that help locating the endpoints and easily translating those addresses coming from the outside networks. The call logs are maintained and can be retrieved at any point in time for every cloud telephony activity.
SIP Services: SIP

is responsible for all the call sessions that take place over the network. It creates a strong foundation for all the modern-day communication technologies that includes all three audio, video, & texting.
IP PBX

: This is especially required when a company wants to provide telephony services within the organization. It holds the control key for all the legacy phone systems in use in an organization. And, SIP trunking is the most reliable way to execute voice services.
Securing Endpoints: All the endpoints are completely secure. Calls are connected to VoIP phones and smartphones, without getting jitters or rollover.
Secure IP Network: All the IP addresses are secure and dedicated to particular networks or devices. So, when the data packets start their journey between the endpoints, they can be easily accessed and reach the ultimate destination securely.
VoIP Codecs: These codecs ensure the highest degree of call quality in terms of both voice & video, by securely converting the analog signals into digital packets. The compression that occurs is of different types. For example, the standard for HD quality audio calling is G.722.
How to plan a reliable infrastructure for VoIP Phone Systems?
Before you start, always try to keep the future business expansion in mind, such as; the number of employees you are going to hire in the future, locations where you are planning to open your branches, etc. This will help you leverage all the future benefits of VoIP.
Here is a list of questions that you should ask your planning team:
Where would you like to see your organization from five years down the line?

What would be employee strength then?

Which remote work tool you might use in the future?

What percentage of employees are going to work from remote locations? 

What are the features you think would be useful for your operations or do the job?
Being able to map out the answers to the questions asked above will help you stay ahead of your competition by maximizing the efficiency of your global workforce, yielding expected results.
How to design a high-performance VoIP network for different scenarios?
Listed below are a few VoIP network infrastructure setup plans that you can consider:
If your connection is meant for a single office: Businesses that have a single branch can opt for fiber, broadband internet connection. Having an Ethernet network drop is a must. It would be wise to use a Power over Ethernet (PoE-enabled) switch to enjoy an uninterrupted internet service without any network load. 
If your connection is for multiple branches: Businesses operating worldwide have to take a different approach to connectivity when it comes to meeting the network demands. The configuration of VoIP phone systems would remain in the same alignment with the Ethernet drops. VLAN connection would be ideal for the settings in order to avoid network congestion.
A fiber internet connection is highly preferable.
For remote locations: Residential broadband service providers are the ideal ones. 
Employees from the comfort of their home can simply use a VoIP softphone app installed on devices of their choice to take or make official calls. 
Today VoIP has become the need of the hour and a must, without which you can't even survive, sustain growth, and maintain productivity as well. Above all, the need for a secure workflow and zero network error, having the service for a reliable cloud-based VoIP provider has become a must. It not only saves you a huge amount of money on international calls but also opens new windows for better communications and collaboration. Plan accordingly to ensure your company's growth is never hackled and plans work as it is.
VoIPTech's VoIP solutions certainly let your business stretch its reach and explore new markets, with better connectivity and fewer miscommunications. With us, you avail of all the VoIP services and legitimate virtual phone numbers from over 160+ major nations around the globe that are included in our VoIP plans. Sign Up and get FREE $5 credit today! For more info, call: +91-7008220621.