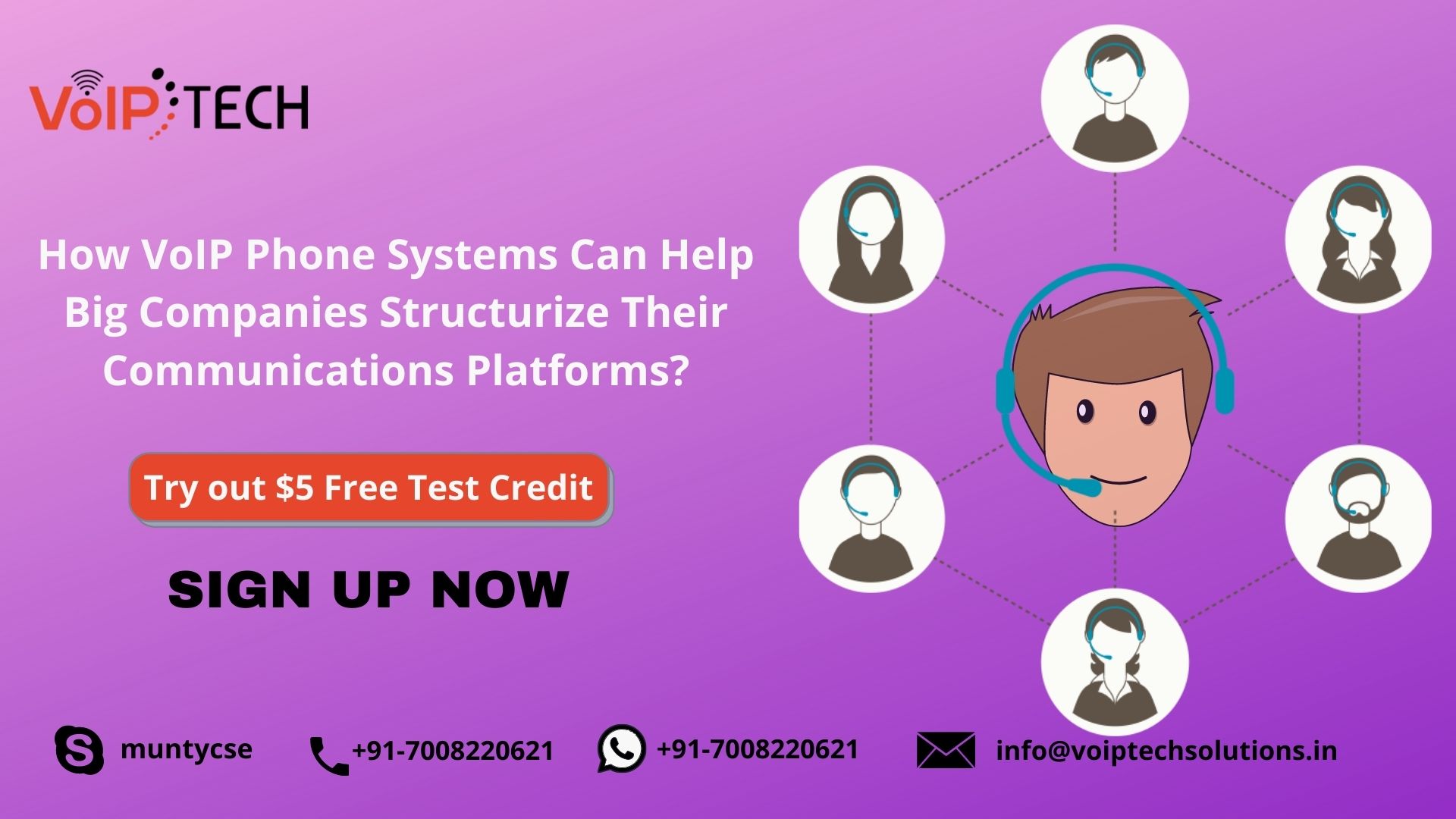 Keeping the current marketing scenarios in mind and the future, of course, the demand for the cloud-based platforms used to make business communications are at an all-time high. With a stockpile of various messaging apps, choosing the right one can be very difficult. Gone are the days, people coming face-to-face for communicating at their work station – the covid-19 pandemic has completely changed the communication system and the change is for good. After all, there should be alternative ways to communicate, you can't be overwhelmingly dependent on one signal channel. According to recent studies, 57% of organizations have gone through or experiencing communications roadblocks every month. What is the solution? Well, Switching to VoIP Phone systems is the best way to overcome the growing communication-related challenges with edge and build a strong foundation to survive & sustain growth in pandemic-like situations. How VoIP Phone Systems can help?
Delivering error-free Communication holds the key to business success. And, emerging businesses especially simply can't afford to have communication tools that could not deliver. Loss of big sales opportunities, low employee productivity turnout, and growing customer complaints are the end results obtained due to bad communications. Can you afford it? Better you do not even think of it.
Most of these communication challenges have reached their peak during the pandemic. According to recent studies conducted by various agencies, it has been found that above 34% of firms find it really tough to make a smooth transition to the new norm. Remote teams' communication and collaboration have been the notable ones.
In this blog, we are going to tell you about the top key platforms for effective communications and what you need to do in order to ensure everything goes as per the plan. Plus, the best ways to deal with them and the things to consider. Keep scrolling down to explore the ideal communication solutions.
What is a communication platform?
The communication platform is powered by a cloud-based software solution that streamlines both the inter-organization and client messaging. It makes use of other available channels that include smartphones, video conferencing solutions, task management applications, and instant messaging. On the other hand, the newer platforms get going with the effective management of different projects, secure file sharing between the teams, and uninterrupted client communication with advanced functionalities.
With the second wave on its peak, companies forced again to consider remote working, the tool has become a must for the teams working from different locations to ensure work done in a flexible environment. If you do not have these tools, then you are coming an inch closer to business failure.
Here are a few examples of advanced software solutions needed for smooth communications:
UCaaS

: It offers all the features of VoIP phone systems, instant messaging, HD video conferencing solutions

CPaaS: All the Application Programming Interface, PBX

functionalities that are generally used by the developers while building an app.

CCaaS: This includes advanced Call center software, messaging app with omnichannel solutions, bringing automation into the current workflow
Types of communication platforms:
Coming to the communication platform types, they are categorized into five different types and each one comes with distinct benefits that businesses can leverage to grow. The best thing about these platforms is, they effectively use asynchronous to solve the real-time challenges faced by the managers, employees while communicating with the clients and within the team.
Internal communications: It refers to all the communications happening between the employees, managers, and company shareholders, It can be successfully taken palace with VoIP Phone Systems that also facilitates group chats and quick texting.
Customer communication: All the above-mentioned tools are also a part of customer communication but with one major difference. The CRM software integration makes it easy and employees can have the customer data at their fingertips that help them communicate better with prior info about the individual. You can see their previous requests, analyze the latest trends, and determine what may come up next. 
Project management: Meeting the deadline holds the key to client satisfaction and that comes with good project management. By having the right project management tool in place, you can maintain a smooth workflow and keep track of the ongoing progress. You can break them in sprints and work in an agile environment to deliver less error-prone output. 
Collaboration tools: Software development or project delivery is not a one-man army job. It requires the involvement and contribution of teams working from remote locations. And, having an efficient Collaboration platform helps get the best out of all and deliver the required. Cloud-based VoIP Technology

empowers teams with features such as; screen sharing, multi-user document editing, multi-tenant video conferencing to make virtual communication a great success.
Video conferencing: It is undoubtedly the new face-to-face in the virtual environment. So, having a solid platform can fulfill the absence of on-premise working.
Are you ready to upgrade your communication channels?
The growth of a company is heavily dependent on two factors that are a higher rate of productivity and the time taken for the project completion. And, finding the right set of communication tools can be your biggest strength to grow in this corona-centric marketplace. 
You should not be limited to certain options as the opportunity won't come to you by default.
Why VoIPTech Solutions?
VoIPTech Solutions cloud platforms offer you the much-needed communication tools to keep your clients and teams to stay in touch 24/7. You can turn your current communication platform into a robust unified system that is ready to meet all the upcoming communication challenges.
Our platform streamlines all the communication strengths to provide you with a unified platform that binds all the voice, video, messaging, data analytics, and system automation into a single zone, giving you a solid base to establish business communications.
VoIPTech Solutions gives you the much-needed firepowers like:
Communications: VoIP Phone Systems, Group chat, Instant Messaging, and Video 0conferencing solutions.

Productivity: Management of sales leads, customer helpdesk service, customer feedback, and user-friendly team collaboration apps.

Insight: Mapping the customer journey with a business, bringing automation to the workflow, and real-time report of business analytics.
Client retention is the biggest asset when you're operating remotely, especially in this pandemic-driven market. New sales are not in your control but retaining the existing one is in your hands. So, in the hope for the new, do not lose the old ones, as they are ones that would stay with you for a longer period of time. Do make sure you hire the right VoIP provider to get the job done. Are you a service-based business or call center service provider, looking for advanced VoIP Phone Systems & software to support remote support teams? You couldn't have a better choice than VoIPTech Solutions. We offer you VoIP phones with call center software that not only empower your remote team but also make support a pleasant experience. Save big with our paid VoIP Minutes plan, starting from only $10. For further queries, please call: +91-7008220621.