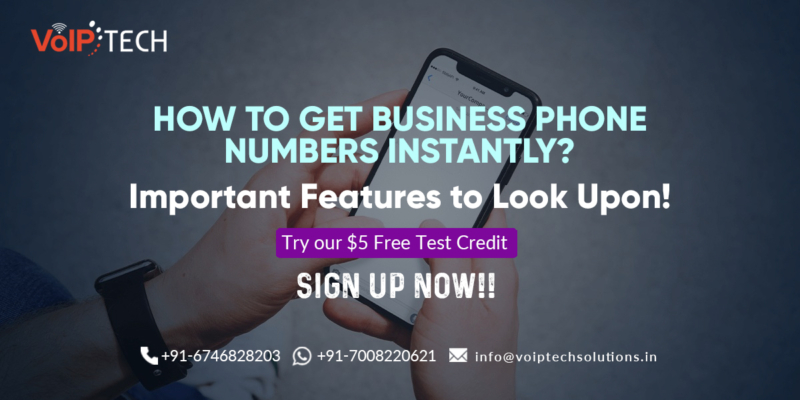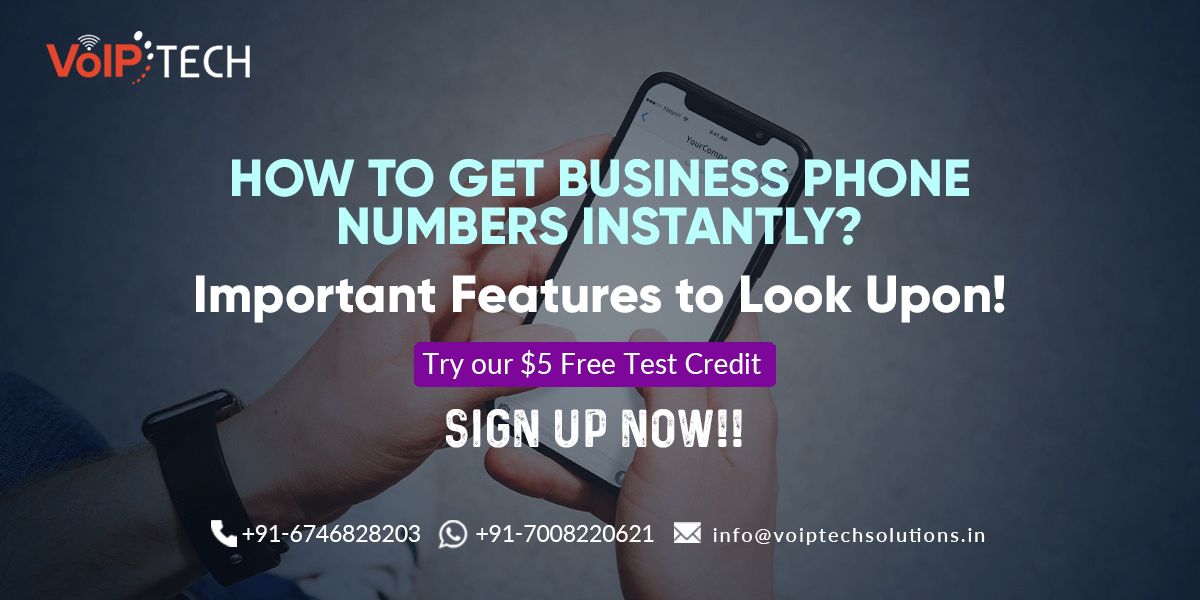 Having a dedicated phone number is a necessity for businesses of all sizes. It's a common scenario for small-scale businesses and their employees to use their personal numbers for business purposes, which is not good at all. After all, there should be a proper balance between your work life and personal life, and it's not possible to use a personal number for business calls. What's the solution? A business phone number is the only way out. Business phone numbers come with an array of additional benefits as well. 
Most importantly, only credible enterprises have business phone numbers. Dedicated business phone numbers on the website help build trust among the visitors and make the customer experience more convincing. When visitors land on your website, their eyes fall on two things: the structure of your website and legitimate contact numbers – it gives them a sense of reliability. Let's discuss the types of business numbers:
Different Types of Business Phone Numbers Available in The Market:
Local Area Number: A local area number is for specific locations. It varies from state to state or localities. You don't need to be physically present to serve the customers of that state. You can select a local number instead with the area/pin code to serve the local people from your office and build a presence in the community. 
You can ask your VoIP Service Provider to provide local numbers for your selected location. The cost of these numbers should cost anywhere between 0-$10/month. You can choose VoIPTech Solutions for quick setup and hassle-free operation.
Toll-free Number: You must have got calls from numbers starting with 800, well these are the toll-free numbers. They are location independent and actually benefit your customers, it's absolutely free of cost to dial these numbers from their phone or landline. You can avail of international toll-free numbers

from your

VoIP calling service provider

. If you can get toll-free numbers for less than $5 at

VoIPTech Solutions

.
Vanity Phone Number: It is the personalized version of a toll-free number. What most businesses often do is, spell out their brand name or products they deal with within these numbers. This also works as a great marketing tool, leaving your brand impression on customers' minds. For example, if you deal with bakery items, 1-800-BAKERY – your vanity number will look like this. 
Virtual Phone Numbers: Virtual business number

is a software automated program that forwards the inbound calls to the number or device of your choice. Isn't that great? You are not bound to stay put with the physical telephone lines anymore. Unlike the traditional ones,

virtual phone numbers

give you the freedom to function with flexibility, without having to compromise on the quality of service. They can easily forward both national and international phone calls to the telephone numbers of your choice. As a result, most of the startups in India are using virtual phone numbers as a centralized tool to improve their customer service.
VoIP Phone Numbers: No matter where you go or where you are, with VoIP Phone Numbers

you always stay connected to your workstation. Its call forwarding feature instantly connects to your device, so you can be reached anywhere around the globe that too on one single contact number. It's quite popular among MNC's, having their presence in multiple locations. In fact, you don't need to worry about relocating. You can choose any reputed

VoIP service provider in India

to get VoIP Phone Numbers. VoIP phone service comes with FREE

VoIP Minutes

that can save you a ton on your monthly international calling bills, you get more bang for your buck.
How to Get Business Phone Numbers Instantly?
You can easily get a business number from top-rated Indian VoIP Service Providers like VoIPTech Solutions. You avail business numbers with its monthly or yearly plans, along with a number of advanced VoIP calling features to take your business communication to the next level.
Your calls are protected by high-level security encryption. It combines all the communication platforms such as instant messaging, video conference, HD audio calling to name a few into one channel, unifying our business communication.
Features to Consider:
The cloud telephony providers you choose must provide you with the features that will best serve your business interest. Here are a few things to consider:
Do they offer Mobile App Integration Service: Mobile app integration is one of the most important features for a business to connect with its potential customers.
Do They Have Call Forwarding Service: This feature empowers you to forward calls to the numbers of your choice. So that callers can get to speak to the right person.
Is it Auto Attendant Enabled: This feature helps you manage large volume calls with self-service automated menus, eliminating the call waiting times? It helps the calls get connected to the concerned departments. 
Does It have Voicemail Transcription: Check whether your VoIP service provider is offering voicemail-to-email or voicemail-to-text or not.
Does It have Call Recording Feature: You can record calls for quality and analysis purposes. You can use them for further improvements.
A legitimate business number on the website helps build a sense of trustworthiness in the physique of customers that you are a professional organization that they can trust. With these numbers, the probability of getting good business and referrals is high.
Do you want to take advantage of having a dedicated business phone number? You couldn't have found a better choice than VoIPTech Solutions. We offer you genuine business phone numbers for your business and VoIP minutes at a budget-friendly price. The numbers we provide, help your business build trust among the audience and improve your brand image. These numbers work on any device. With us, you get international phone numbers in over 165 countries. Our paid plan starts at $10 per month and goes up to $20 per month.
Our VoIP services come with an extensive range of features to meet your business requirements. Sign Up and get FREE $5 credit today! For more info, call: +91-7008220621.