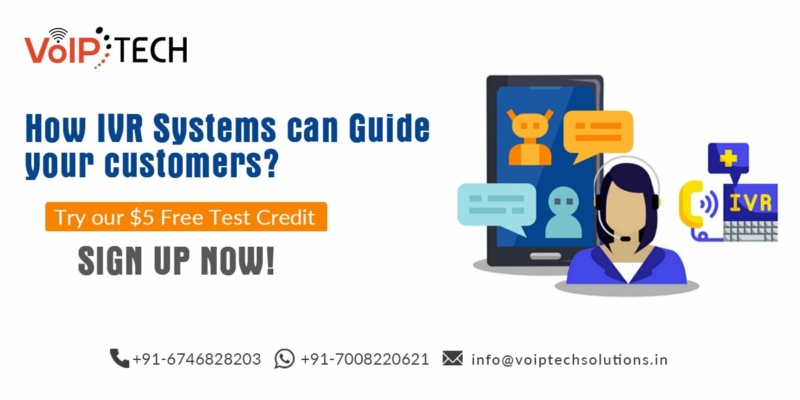 Have you ever thought about choosing the right IVR Service Provider for your call center solution? And how an IVR Systems service provider can help 24*7 to get the customers' queries resolved? Because call center agents can easily gather the input and responses through spoken words with voice recognition only with advanced IVR systems. Isn't it great? However, by selecting the option provided in keypad selection or voice telephone inputs with which clients can easily communicate. And it helps in improving customer satisfaction which includes stronger relations, customer retention, and most importantly the improved sales. 
However, by programming an IVR Systems with personalized greetings you can boost customer satisfaction. And maintaining the brand value of a company increases the efficiency of the call center agents. By using the IVR systems, most businesses especially small ones can greatly benefit from the same. 
Businesses Needing Effective IVR Systems. WHY? 
Well, managing your business constantly is important along starting a new business is tough as well. Because 80% of the business communication takes place only on phone calls for which we need to maintain business calls efficiently. However, below are the reasons why IVR is important for any business? 
According to your requirements for the first time, it becomes easy by setting up your IVR System. However, according to your business needs and it's done simply log in to your live dashboard and add the departments.
However, by reducing the call hold time, the IVR systems increase their company efficiency using call automation processes in the workplace. And the IVR improvises customer calling experience by having an advanced call handling process.
Attend Call in Business Hours
No matter when they call, easily configure business hours and never miss a call or lose a customer. And when agents are not there to answer the calls, customers can drop a voice message.
Better Customer Experience
To show the awesomeness of your business, just use IVR. However,  in each queue just add a different voice to your hosted IVR system & play. Hence, their impression of your company will be more positive when the customer reaches the agent.  
Specific Feature of IVR System:-
To create a positive brand image use IVR to welcome your callers with a professional greeting.
To route all your business calls to the right department and the right agent automatically, IVR provides a different option.
When there is no agent available for the service, IVR provides the facility to your callers so that they can leave a voicemail for agents.
According to the requirement, it routes their calls to available agents and IVR allows your callers to input their requirements on the IVR System menu.
However, they have spoken earlier or the agent assigned to them connects the agents directly to the particular agent that.
Distinctive Benefits of IVR Systems:-
Professional voice greeting, and other best functions that will surely improve the brand image with 24*7 services. IVR systems will enhance their brand's professional image by handling high volume calls easily and reducing customer wait time.
To increase work efficiency and improve agent productivity route calls to the specific department and solves customer queries quickly. Solving the caller's query it saves the time of transferring the call to the right agent. 
Usually, for long menu options, customers don't want to listen. And to skip the options they don't need is being allowed by IVR for the customers. As a result, when their wait time is very long which is less, dropped calls then customers may be given the option of a callback.
It will reduce call center costs by using this service. And for success, great service happens when both employees and customers are given tools. However, your brand can make every service very easy by using the IVR System.
However, with the best solution, IVR significantly allows an agent to quickly solve customer's issues quickly. To most capable agents, the agents who receive calls are much qualified to answer the question the incoming calls are always being directed to. 
We are one of the Best IVR Service providers in India that offer customized cloud call center solutions with IVR Service Provider to improve the efficiency of your agents & boost your business productivity. Switch to VoIP System, walk hand-in-hand with the future. Call: +91-7008220621. Our VoIP services come with an extensive range of features to meet your business requirements. Sign Up and get FREE $5 credit today! For more info, call: +91-8800221713.