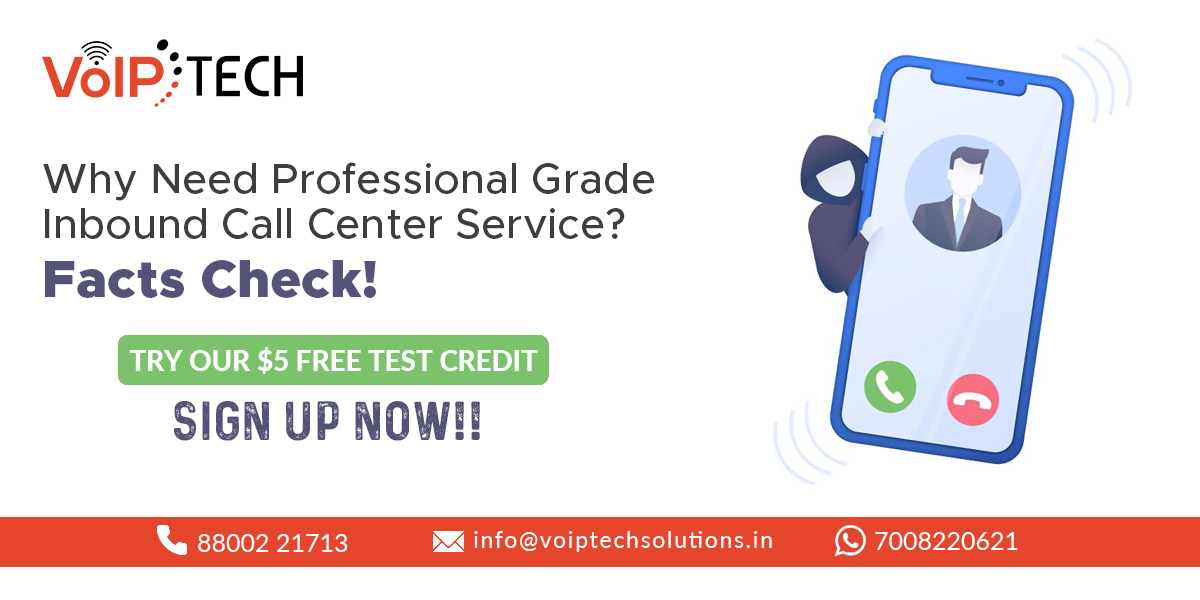 Are you looking for a trusted Inbound Call Center Service? Do you really want to switch to Inbound Call Center Service? Because most of the organizations around the world get overburdened with loads of work. Well, in that case, Inbound Call Center Service plays a sole role in handling the customers well. Sometimes due to the lack of time and manpower, most organizations failed to meet the growing customer base. For which they find it difficult to invest a sufficient amount of time and attention to each and every operated area.
However, in this situation organizations look for cost-effective solutions, which is an Inbound Call Center Service, and search for the immediate responses to fix it. And it is one business process that is being operated by the call center.      
Three Basic different types of Call Center:
Customer Support Service:

  You will be really amazed to know that the general inbound call center process is nothing but a customer support service. The agents always make sure that regarding both the products as well as the services, the customer gets the right and sufficient information on the various issues they usually face. However, in this 2020 digital era, it is quite important for all organizations to offer the best customer support service to their potential customers. 
Help Desk Outsourcing:

Apart from the various services, help desk outsourcing is one of the best inbound call center services. However, it prompts troubleshooting services and the perfect assistance as well. Through phone or email, the professionals aim to help the customers by offering information just like ticket fares, hotel room bookings, service-related queries, and many more.  
Inbound Sales:

Apart from all the basic types, the most important one left behind is the inbound sales. Hence it is one of the inbound call center sources. Now, most of the customers are preferring online orders on the phone, and the professional maintaining it quite well by taking the order maintaining the database. And always remember that the right person who can handle the orders pretty well is none other than a helpful representative. However, the whole process is considered inbound sales. 
Various Offerings Of Inbound Call Center Service by our partners include:
Inbound Customer Support:

Inbound Customer Support provides various things just like handling the order-related issues, orders status, enrollment, reservations, and many more. 
24/7 or Overflow Call Center:

  Always prefer a call center agents that can provide full inbound call center needs or can handle the calls after the working hours, overflow, or during some peak seasons. 
Order Processing:

  Leave every customer with a positive impression about your company along with outsourcing the catalog orders and literature fulfillment. 
Marketing Support:

There are various things you can go for like conducting market research, generating leads, help to retain the customers, clean-up and qualifying the marketing lists, and many more. 
New Customer Acquisition:

  For instant transfer of hot leads to sales, always hire the right company for Inbound sales, lead qualifications, up-selling, and appointment setting. 
Technical Support:

  To act as your support team, always prefer to hire a 24/7 round-the-clock call center with adequate experience, training, and vast knowledge. 
Helpdesk:

Solve the internal technical issues and Troubleshooting. 
Bilingual Agents:

Serves you customers in the preferred language from our inbound call centers in English. 
Home-Based Agents:

  With high-quality, highly motivated home-based agents, prefer reducing the costs. 
USA Domestic:

 The agents should fluently speak high-quality accent neutral English. 
Nearshore:

Must have bilingual language-speaking agents at the most cost-effective rates. 
Disaster Recovery:

  During the time of the disaster, prevent the loss of customers or any interruption in the services. 
However, always remember that choosing the best Inbound Call Center Services for your organization is quite confusing and much difficult. That is why VoIPTech Solution comes into the picture. However, our inbound call center will work precisely and will help you to create an extension of your business. 
Being the stakeholder in this industry, VoIPTech Solutions incorporates a dynamic service which is the Inbound Call Center Services. We believe in providing Inbound Call Center Services at the most economical price. Or we can say that providing an Inbound Call Center Services for customer ease. For more info, please call: +91-7008220621. For more info, please visit our website: https://voiptechsolutions.in/.