A call center dialer is a type of call center software that automates the dialing process of customer phone numbers and documents the outcome of these calls. Modern-day dialers also broadcast recorded messages through interactive voice response (IVR), push notifications, and SMS.
Nowadays, most call centers use dialer software. But choosing the right dialer can be a difficult task for startups. However, several factors can help you find the best call center dialer in 2023. We have mentioned five of these factors below.
Key Factors to Consider While Choosing a call center dialer in 2023
Understand your customers
Before choosing a call center dialer, you need to understand your customers. Their behavior and demography pattern can determine whether you need a support-focused dialer or an outbound-heavy dialer (or both). For example, In B2C business, most interactions happen on social media and instant messaging than by phone. So an omnichannel dialer can be the best option here.
Defining your business needs is always a top priority. So the second step is to evaluate whether your business depends on high-volume leads or a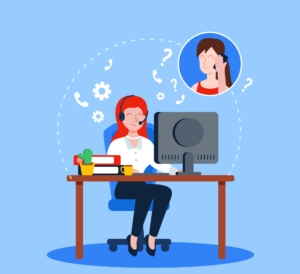 niche of targeted leads. It will help you understand what you need from the call center dialer.
Checking the main features of a dialer is crucial before going for it. So you should check features, such as workflow configurations, routing mechanisms, and agent performance reports functions of the dialer software.
 Sales, marketing, and support 
Sometimes having the right technology also fails to profit your business. It is due to the lack of proper collaboration between sales, marketing, and support. So, you should ensure that your sales, marketing, and support team work with the dialer software.
When you integrate dialers with CRM tools and other customer experience systems, they become resourceful and productive. So evaluating whether your dialer integrates with various tools, and applications are crucial. It will help you enhance your customer experience at the end of the day.