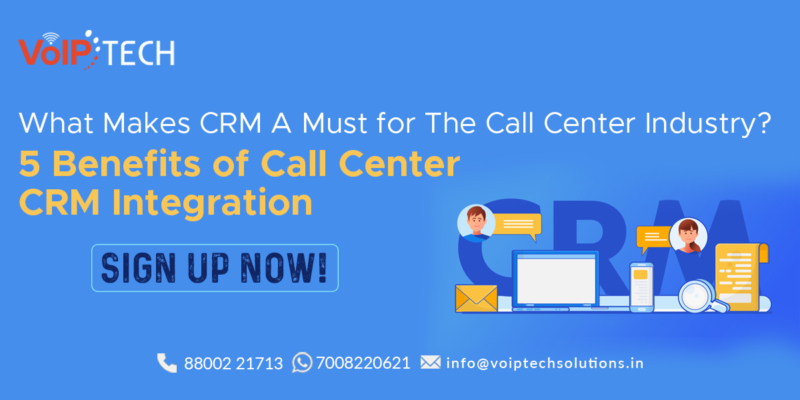 Have you heard about Call Center CRM? And what exactly a Call Center CRM is all about? Well, the answer is quite simple. Running a call center is not an easy task you know, but at the same time when you cannot retrieve the relevant data with the customers waiting at the other end is simply irritating and frustrating. So in that case, you really need a tool that could provide a complete view of the customer life cycle which is undoubtedly a CRM. Because through this tool you can create a strong bond with your customers by performing the tasks at lightning speed. And if the customer gets a slight hint regarding being neglected, then you are going to hamper your organization's reputation by losing their faith in them. 
However, customer relationship management software is the only way out to automate your tasks. Always go for Call Center CRM to provide each individual customer with a personalized experience and keeps you a step ahead of your competitors. So you really must be aware of how a CRM is different from other contact management software? 
What Exactly Is A Call Center CRM System?
Delivering exceptional customer service by connecting the customer service agents through a unified channel is only possible through an ultimate tool known as  CRM System. With a call center CRM solution, you can get quick and easy access to the whole history and contact information just to help your customers without wasting as much time. Moreover, to provide a personalized experience just update all the relevant information of all the customers in your CRM.  
CRM is different from Contact Center Software. How?
To streamline a company's interaction with its customers you need a CRM platform. However, to improve the customer experience and increase sales, CRM serves a vital role by providing a complete view of the customer and its database. Apart from that, call center CRM helps in various fields such as attracting more customers through marketing automation, improves sales management, and boosts the company revenue. 
However, to connect with the customers, call center software serves as the best platform. It helps in setting the customer inquiries to the required resource in the team by messages, emails, social media platforms, and managing the incoming call flow. Apart from that, call center software is also used for streamlining the communications, automatic dialing, and increases the live chat numbers with the customers. So always prefer a Call Center CRM to maximize productivity and increase sales.  
Distinctive Benefits of Call Center and CRM Integration:  
Various Benefits of Call Center and CRM Integration are:
Centralized Customer Data

Strategic Planning

Employee Evaluation

Automated Case Escalation

Integration With Other Software
Below are the points elaborated about how customer service representatives can act smarter, adapt faster, and achieve better results with the CRM Integration:
Centralized Customer Data:

Before starting the call, the agents will have all the information about the customers at their fingertips. Based on the past call history, agents will get cleared about the customer's identity and their requirements. However, it not only enables the representatives to serve the customers in a more personalized manner but also makes the call shorter and productive more than the expectation. 
Strategic Planning:

 To optimize the performance of the organization, a management tool along with real-time data has been analyzed by a

Call Center CRM software

. However to retain the customers and the augmented sales, managers can devise various strategies only by monitoring data sets that are related to case times, call volume, up-sell rates, revenue generated per call, and many more. 
Automated Case Escalation:

With the highest priority list, it serves the customers in a queue. And there are also various cases that demand immediate action. However, a tool is needed which can automatically route all the calls to the respective customer representative which is quite necessary. And there is also another feature called

Click to call

through which calls get transferred from one another agent much smoothly and swiftly. 

Employee Evaluation: 

We all know that lazy employees are not at all preferred by any organization. And when it comes to a

call center

, they do not even hire those who are not focused on serving their customers with more sincerity. And the most amazing part is? The managers can easily keep the track record of the employees who are performing quite well and can also arrange the training sessions for those who cannot only through

CRM software

.

Integration With Other Software:

  When it comes to integrating the call center CRM with any other software, it is quite seamless and easy. However, it results in enhanced efficiency and increased productivity. The redundant task of opening multiple systems only just to find customer information is being eliminated with better coordination among the marketing departments, sales, and customer service departments. 
Moreover, most call center businesses prefer CRM integration only because of its intuitive user experience and easy adaptability. Apart from that, you can also leverage seamless SugarCRM and Telephony Integration with a call center CRM solution. 
Always remember that in a call center, every call is being counted. However, integrating CRM software undoubtedly equips your employees with the perfect tools which are required for providing an extreme level of customer satisfaction. 
Being the stakeholder in this industry, VoIPTech Solutions incorporates a dynamic service which is the Call Center CRM. We believe in providing Call Center CRM at the most economical price. Or we can say that providing a Call Center CRM for customer ease. For more info, please call: +91-7008220621. For more info, please visit our website: https://voiptechsolutions.in/.