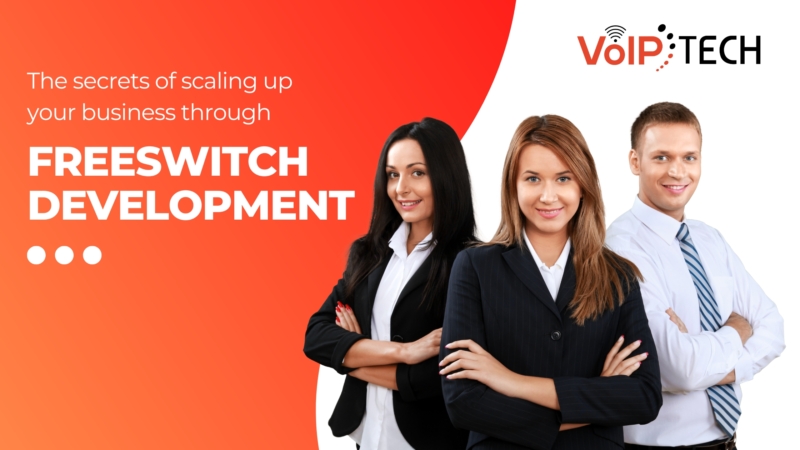 Freeswitch development is about enhancing the potential of communication systems by building various communication appliances. In the VoIP industry, almost everybody is familiar with FreeSWITCH. It is free and open-source server software for real-time communication applications, including WebRTC, video, and voice-over-Internet Protocol (VoIP).
The uses of FreeSWITCH
Using FreeSWITCH, you can build PBX telecommunication systems, IVR services, videoconferencing (chat and screen sharing), wholesale least-cost routing, Session Border Controller (SBC), and embedded communication appliances. It supports ZRTP, DTLS, and Session Initiation Protocol (SIP). You can also embed it into various projects as a core library called lib FreeSWITCH.
Saves money
FreeSWITCH encourages the use of IP-based solutions for your business. So you do not need to install heavy and costly hardware in your office. As a result, it saves you money and improves your business communication.
Gives High performance
There are many open-source platforms like FreeSWITCH. But FreeSWITCH performs better compared to others. If an asterisk-based call center handles 100 simultaneous calls, a FreeSWITCH call center can manage almost 200 calls with the same configuration. Therefore it becomes more productive for businesses.
Highly versatile
FreeSWITCH is a free and open-source server software that runs on most operating systems like Linux, Windows, macOS, and FreeBSD. It also supports encryption, ZRTP, DTLS, and Session Initiation Protocol (SIP). Hence, it becomes easier for businesses to use it without any hassles.
stable, secure, and scalable
FreeSWITCH development enhances your communication and makes it stable, secure, and scalable. As FreeSWITCH supports encryption, you get no compromises on the security of your communication. It brings stability to your systems and helps you to enjoy clear voice and high-definition video access.
End Note
FreeSWITCH is highly scalable. It means a startup, as well as a large business, can use it without any hassles. But when it comes to scaling u your business, FreeSWITCH can be helpful as it has all the potential of boosting rapid growth.