Brand identity increases the value of your business. Brand identity is a technique that helps to increase your brand identity for a small business.
Everyone wants to increase brand identity uniquely, but doubt arises in their mind: does a small business or large business only improve their identity or not? Your business size does not matter for brand identity. If your business is small or large, we provide the best techniques which are very useful for your business. We give here the main methods that help increase a small business's brand identity. Brand and logo are two different things in business.
Branding budgets are more significant in larger companies. However, you don't need an Amazon bank account to start from scratch with an effective branding strategy. You can do multiple things to help your business stand out, capture your customers' attention, and make your company memorable without breaking the bank.
The brand is the name of your business, and by name, audience, people, or users reach you. The logo is the identity of the business or brand. Brand name and brand logo uniquely identify 
your business. Branding is one of the most critical functions your company can undertake. Building a strong, recognizable brand will help you connect with existing customers, sell new items, and encourage loyalty and recognition.
What do you mean by brand identity?
A brand identity is composed of what your company stands for, your values, how you market your goods, and the emotions you want customers to have when doing business with you. Your brand identity could be your company's character and a promise to your clients.
The mark that cattlemen "branded" on their animals is what the term "brand" referred to initially. However, the concept of a "brand" has evolved to include more than just a name or a logo.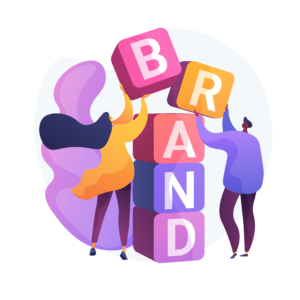 A trait, or group of features, that sets one company apart from another is known as a brand. Typically, a brand comprises a name, tagline, logo or symbol, design, brand voice, and other elements.
Brand identity is the part of branding that focuses on your brand's personality and the values you want to communicate to clients.
Let's explore branding techniques that can enable you to increase the brand identity of a small business. How to grow your brand identity as a small business is as follows:
Define your small business brand identity and work; research your value, audience, competitors, etc.
Get Visual with your branding and brand style guide, and create a logo, Website, and Business cards.
Integrate language that you can use on social media to connect, advertise, and embody. You can establish yourself as a subject matter expert with the right content.
Give and look for brand competitors.
Good customer service.
Kick start your brand strategy or techniques.
What makes brand identity so important?
A brand identity can motivate customers and foster greater brand loyalty since it embodies practically everything your company is and does. Therefore, brand identity is essential to the future of your company.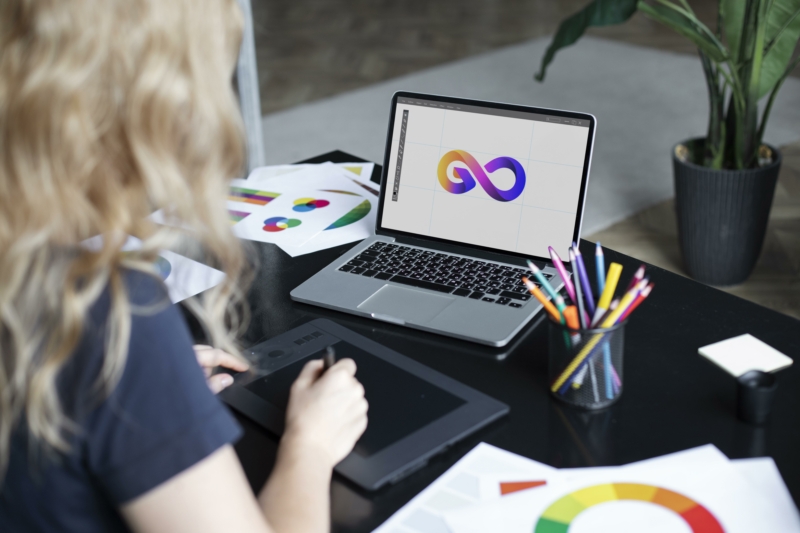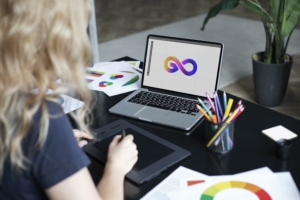 How can you imitate what companies like Coca-Cola have done and incorporate other distinctive components into your company's identification if your brand is more than just your logo?
Here are five elements of solid brand identity and the                                                                                              reasons why you must create them.
Your business's logo serves as the "face" of your company. But that face should do more than look cool or exciting; it should also contribute to brand identity.
Credibility and trustworthiness
Having a brand identity makes your product more memorable and elevates your brand's authority in the marketplace. A brand that establis
hes and maintains a consistent face over time gains credibility among competitors and customer trust.
A brand identity is a blueprint for anything you would include in a business advertisement, whether in print, online or as a preview commercial on YouTube. A business or brand with a face and industry credibility is well prepared to market itself and make an impression on potential customers.
The Mission of Your Business
When you give your brand name or identity, you give it something to stand for. It, in turn, gives your company a purpose of use. We have all heard of the mission statements for businesses. You can't have one unless you first give your brand identity.
The brand identity, complete with a face, trust, and mission statement, attracts people who agree with your brand. However, when these people become customers, that same brand identity gives them a sense of belonging. A good product brings in customers, but good brand advocates.
Your company will need the effort to become a well-known and beloved brand name. The steps below will assist you in developing a brand identity. They are simple steps; however, putting them into action is different.
How VoIPTech increase your brand identity for a small business?
VoIPTech is the best VoIP Company all over the globe. A small business's brand identity is created or enhanced by brand identity. It contributes to the enhancement of your customer experience and customer service support system. For your small business, we offer 24-hour customer service.
Brand identity also increases your customer experience, sales, ROI, productivity, etc. Today adopt all the techniques in your small business and increase your brand identity of a small business. Make your brand unique from others.