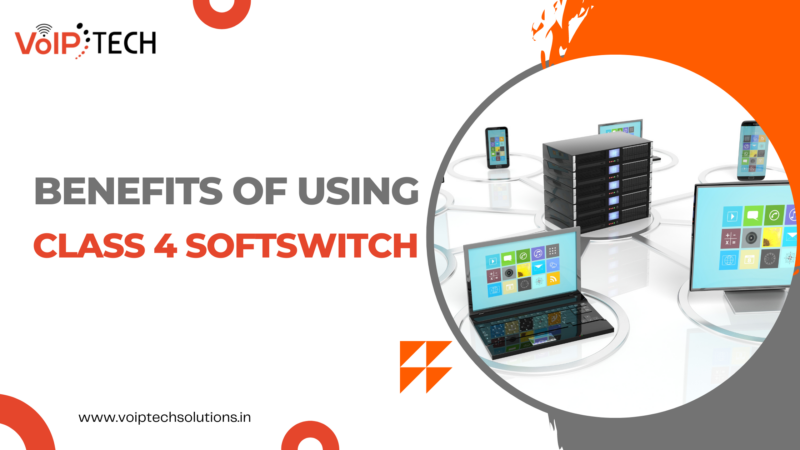 A class 4 softswitch is a software-based device in a VoIP network that routes large volumes of long-distance VoIP calls. Generally, businesses use a Class 4 Softswitch to relay VoIP traffic and services over multiple IP networks.
So a class 4 softswitch becomes crucial nowadays for successful wholesale VoIP businesses. It can have multiple benefits for businesses. We are going to share some benefits of this Softswitch solution below.
What are the Benefits of Using a class 4 softswitch Solution?
The role of the class 4 softswitch solution is to move back and forth the call traffic from source to destination. However, there are also many other benefits of using a class 4 Softswitch solution. Check those below!
#1 Intelligent call routing
Usually, the whole business of international VoIP wholesalers depends on different call routing features. The class 4 Softswitch signaling engine offers multiple intelligent call routing features to cater to customers based on their preferences and budget.
#2 Effective network management
Carriers always need to ensure efficient and secure VoIP communication. For this, they need solid network monitoring and management. The Class 4 Softswitch software has inbuilt network monitoring and management features. As a result, It helps VoIP providers in delivering reliable and quality VoIP services.
#3 SIP proxy support
For VoIP, wholesalers' SIP proxy support is necessary for direct calling. The class 4 softswitch supports this. The feature helps you bypass a firewall when needed. The address translation is also available with a SIP proxy to simplify calling within the network.
#4 Improved security 
The Class 4 Softswitch signaling engine allows wholesale VoIP providers to use SIP topology hiding. It is a crucial feature for security purposes. It hides the SIP topology to block Hackers and attackers directly to the network if they get access to the IP addresses forwarded into the SIP traffic. Therefore, it ensures a secure communication system for businesses.
#5Quality VoIP services
Class 4 signaling engine has integrated capabilities. So It helps enterprise VoIP providers to deliver high-quality service. Customers always love carrier-grade VoIP services. So the users of class 4 softswitch solutions stand on the expectations of their clients.
Final points
The Class 4 Softswitch software offered by VoIPTech has a powerful and robust signaling engine. It gives high-security features to help VoIP providers ensure secure wholesale VoIP services. It also has features like intelligent call routing, network management & monitoring, SIP proxy, topology hiding etc. Therefore, it can empower VoIP providers to offer quality services and enhance customer satisfaction.