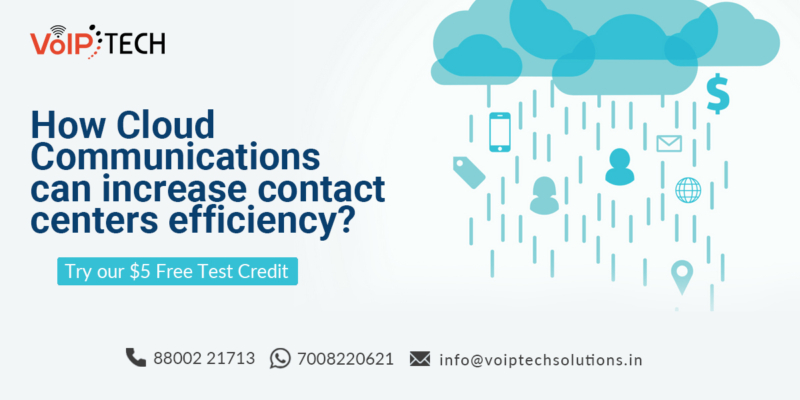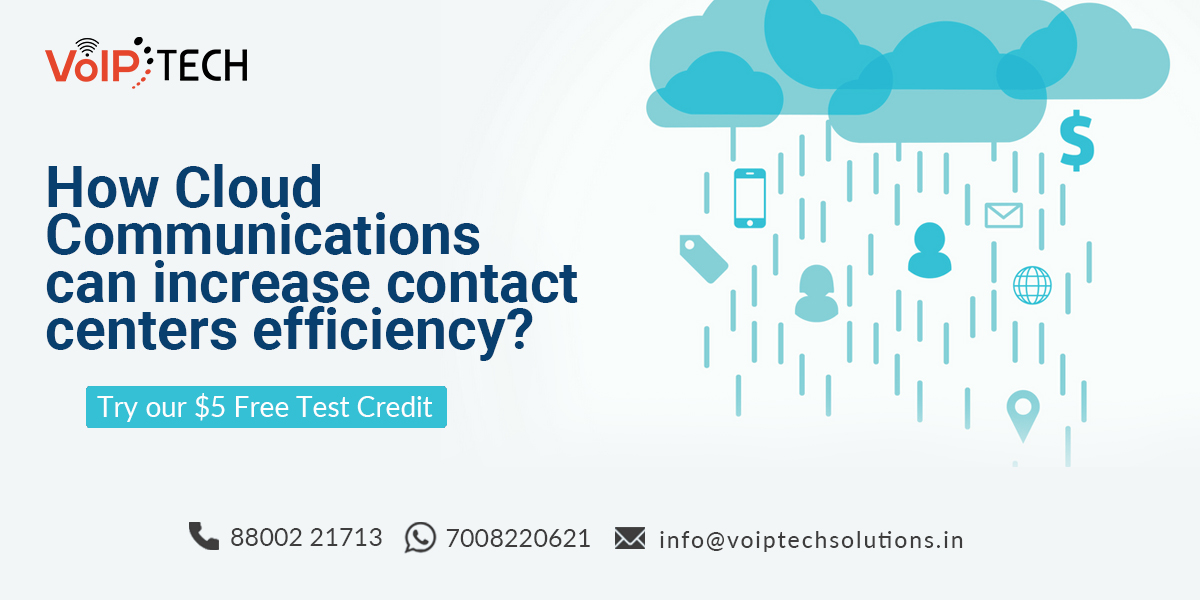 Confused about whether moving to the cloud will be cost-effective or not? Switching to cloud communication will be an effective choice for your call center? Don't wonder because cloud communication is the only answer that helps your business earn. So always remember that there is nothing more inefficient than a small call center managing a major IT infrastructure all on its own with cloud communication. So choose Cloud communications to consider one of the fastest-growing business tools currently trending in the market. 
However, being aware of the fact that cloud is quickly becoming the new amazing thing to increase profits and maximize ROI. And you would really be amazed to know that Cloud communications allow you to simplify and streamline your IT infrastructure is a great way. 
What are Cloud Communications?
Cloud communications are nothing but internet-based voice and data communications hosted by a third-party cloud solutions provider. As they are stored on servers maintained and secured by your off-site provider which is being accessed by your company having various applications over the internet. 
Why One Should Choose Cloud Communication?
Below are the various reasons listed regarding cloud communications increased efficiency:
Staffing: 

Now that you have already shipped some of those headache-inducing IT glitches to the cloud solution experts, what can you have your IT team do? Well, did you free up some people to work upon advancing your service's digital agenda? However, with seamless and robust IT services from an off-site expert that is the hopeless time spent putting out IT fires, and more time working toward your business's next great achievement. And through this digital transformation to cloud communications just let your IT team lead your company and then just be amazed at all they can accomplish that never even made their to-do list before. With your cloud communications provider, the server will be off-site now and it'll be updated there which might just feel like magic to you. And you will hardly ever have any downtime again if your provider is good. Once you see what you need on your end, get an IT partner first, and fill in the gaps.
Collaboration and Integration: All files are stored centrally when you move to the cloud. However, in real-time, it is easier to create, share and edit documents. So whether they are in the same room or thousands of miles apart in different time zones teams work together better. And everyone on a team can access from one place which primarily means document control, and that's one version of every document through cloud communication as versioning wins is only about Truth. As it is integrative which a cloud can really help. However, it allows you to take metrics from your marketing efforts and plug them into your CRM software. With your cloud solution, just collaborate with back-office businesses that offer applications that integrate. 
Accessibility and Scheduling:

  However, work can be done at any time and from anywhere with cloud communications, as long as there is a proper internet connection. And your employees don't need to be onsite to be working only if your business is in the cloud. Because there's no longer the need to wait until the next time you are on-site to take care of something that makes more sense to take care of now as there is less wait time. To take care of customers or attend training and conferences, do you send your team out into the field and away from their desks? However, some or even all of the time you can also offer your team the opportunity to work from home or another remote location. To discover the work-life balance that suits them best, your employees should be more productive with agencies.
Costs:

 You only ever pay for the bandwidth you need as Cloud solutions can grow and shrink with you. However, neither there is crippling upfront hardware nor licensing costs. Instead of enterprise-class IT infrastructure, you get immediate and affordable access. At the price, a small business can manage that is the services and support system of a huge industry player. So it's always better to start your new business with less capital needed and less investor risk. However, with the benefits of cloud-based enterprise services and a streamlined workflow, a small business that can act fast has always a better shot at disrupting its industry.
Security:

  However, to become an industry leader,  a trusted cloud communications provider will take security seriously. And for which meet your regulatory and compliance obligations is must. Because studies are finding that information accessibility matters more than information location where smart cloud solutions are more secure than traditional IT systems. 
Being the stakeholder in this industry, VoIPTech Solutions incorporates a dynamic service which is Cloud Communication. We believe in providing the best Cloud Communication at the most economical price. Or we can say that providing a Cloud Communication for customer ease. For more info, please call: +91-8800221713. For more info, please visit our website: voiptechsolutions.in.