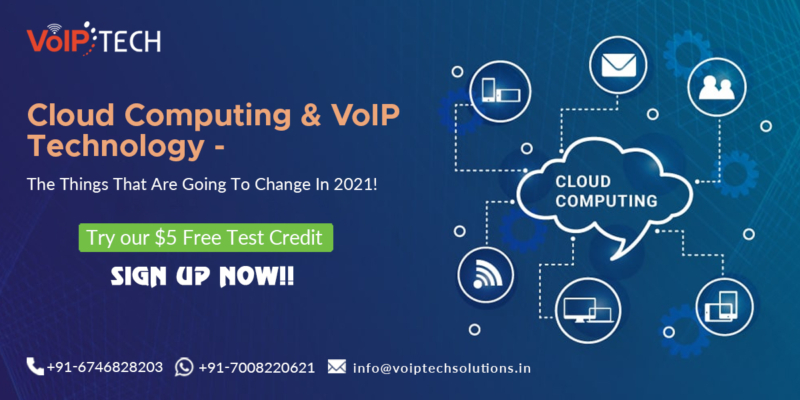 Hope you must have come across the term "Cloud computing"! With almost everything going the cloud way, Cloud Computing is definitely shaping the global economy, supply chains, and remote work processes before and after the pandemic. Those who have already accepted the cloud way are tasting increased flexibility, immense business growth, and a huge amount of cost savings in 2021.
According to recent studies – the traumatic effects of novel coronavirus are supposed to linger throughout 2021 until the vaccination drive gets completed. You as a business owner must look at a technology alternative to lay a solid foundation for an agile environment. Cloud technology will play a crucial role, helping businesses to achieve their set goals. In order to make the best out of the cloud, you must take it as the new normal and not a destination.
Simply put, switching to the cloud doesn't mean that you'll see a sudden improvement in performance and cost savings from day one itself. It is an agile process, where optimization can be done at each step and the security can be enhanced to match business requirements, keeping both long-term and short-term goals in mind.
The complexities in the enterprises' have certainly increased to a great extent with the decentralization of the premises-based work culture as 80% of the global workforce functioning remotely. The good news is, a number of exciting new technologies are making the job easier, by helping the folks to drive instant results with better data analysis. The demand for these technologies is pushing businesses to leverage all the benefits of cloud computing.
Let's take a look at the things that are going to change in 2021!
Global Public Cloud Infrastructure Market Hits $120B: According to recent studies,  the current global public cloud infrastructure market will see an unprecedented growth of 35%, touching the $120 billion benchmark by the end of 2021. This aggressive push for cloud adoption will attract more enterprises to adopt the technology, seeing a huge jump in revenue from cloud-based service providers and adding more to the core business values. The market expenditure on cloud system infrastructure services (IaaS) will see a big push. It is projected to grow 26.9%, touching $65.3 billion by the end of the year.
Reshuffling Of The Big Three Cloud Providers: Market will see a big reshuffle in the positions of the top three current public cloud service providers in 2021. Amazon Web Services and Microsoft will retain their no.1 and no.2 positions, while Google Cloud may be replaced by China's Alibaba Cloud. Is not that surprising?
Edge Is the New Cloud: According to recently conducted market research, Edge is going to be the new cloud. By the next year, the market will see a 5 points trim credited to the new edge vendors which will come from the public cloud growth. More and more businesses will be seeing deploying edge into the existing cloud platforms in order to stay competitive and make the best out of the Artificial Intelligence and 5G rollout.
Going Serverless: Going serverless is the next-gen technological wonder, giving rise to a hybrid cloud. The serverless concept is a blessing in disguise for developers from all walks of life. 
Automated Cloud Orchestration & Optimization: With cloud-based platforms will continue to rise to the storm, the need for automated cloud orchestration & optimization services will be in huge demand.
Above all, upgrading your business according to the market changes is directly proportional to your ROI. It saves those valuable time that generally gets wasted, searching for new ways to use the old technologies, enabling you to make the right call in the meantime. In addition to this, you can also figure out your future organizational shape.
Are you a high-volume call center or any online support agency, looking for VoIP Providers that can integrate the cloud computing feature in your phone systems? You couldn't have a better choice than VoIPTech Solutions. We offer you cloud-based VoIP phones that come equipped with cloud computing features, allowing your workforce to get the best out of what the technology has to offer. Our services are not limited to this only, with us you get international phone numbers from over 165 countries. Our paid VoIP Minutes plan starts at $10 per month and comes with an extensive range of features & solutions to meet your business requirements. Sign Up and get FREE $5 credit today! For more info, call: +91-6746828203.