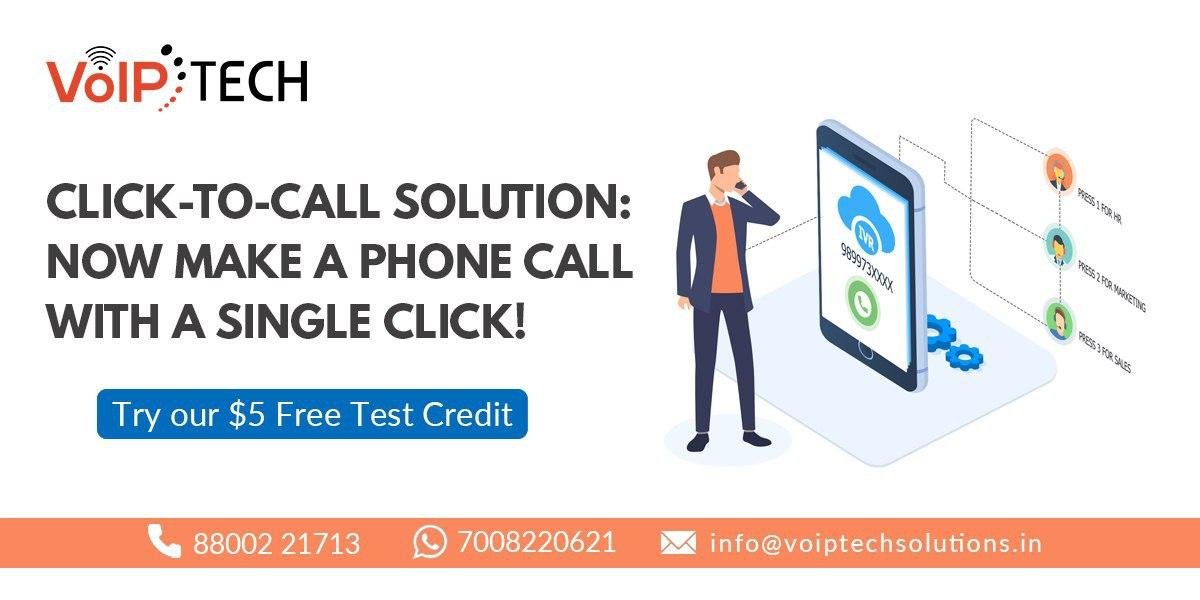 Do you know what Click-to-call exactly is? And, how the integration of Click-to-call solution will add up more productivity to your business? If you don't know Connect with your customers, anytime with just a click. Because after browsing your website, a customer always chooses to talk with a representative for service or product queries. Isn't it? So it's your sole responsibility to add up a number to your website so that a customer can contact you anytime. The success of a business totally depends on the communication flow process. Because only smooth communication can clarify your doubts and make you clear. Generally, the communication channels differ from customer to customer. Where someone likes to communicate through social channels just like WhatsApp, Facebook, Email, Instagram, and at the same time, someone likes to talk directly to a real person.  
The click-to-call solution in Bangalore, India is a web technology that helps the customer to connect with a representative smoothly without any connection interruptions like call waiting or forwarding, simply by clicking a specific button, image, text or hyperlinks can connect easily. 
The click-to-call solution drives more leads. How?
Telephonic communication/voice calling is the biggest asset while purchasing something online. Because only a call communication can generate trust between the customer and the supplier. So click-to-call is the only option to make your customer believe you. Apart from that, there are various ways that can generate leads. Some are listed below:
Ultimately the demand for Click-to-call solution in Bangalore, India is growing. If you're looking for a lead-rich website then VoIPTech Solutions is the ultimate destination for you! To get started, call: +91-8800221713. For more info, please visit our website: https://voiptechsolutions.in/. We will be proud to serve you!