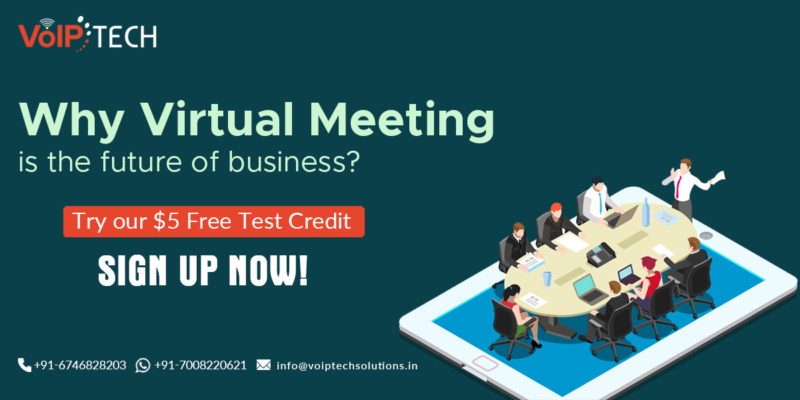 Don't you think when the government declared lockdown what was the first thing that occurred to your business especially to your call center?  And because of some mixed feelings like a slight pinch of tension along with some mild happiness, it's quite hectic. However, through the virtual meeting, happiness comes only because of being connected with your colleagues. And due to the pandemic of Covid-19, every call center solution is connecting through a virtual meeting. 
 However, to avoid those circumstances, to hold video conferences and go for virtual meetings for that purpose work from home culture was already prevalent. Well, along with more efficient and inclusive virtual meetings, make your virtual moments at work less painful. 
Below are the main reasons behind the cancellation of conferences in 2021: 
However, businesses are canceling their 2021 events for these key reasons aside from the general uncertainty surrounding the COVID-19 crisis:
Large Crowd Sizes: 

However, on crowd sizes, many states around the country are still upholding restrictions. With thousands of attendees, this immediately limits gigantic industry conferences. 
Lower Attendance Rates: 

Most individuals will be wary of attending such an event, even if in-person events are allowed to happen in a particular region. And few people are interested in going with thousands of people they don't know just to conference happy hours or roaming tightly organized conference halls.
Smaller Event Budgets: 

However, over 57% of event professionals believe their budgets for 2021 will decrease significantly as a result of the anxiety and uncertainty surrounding in-person events. And, event marketers must be strategic about how they spend their 2021 budget, with few sponsors looking to align their brands with in-person events that can cause the spread of a global virus.
Virtual Events:  Is this the correct Solution?
Always remember that the events industry is rapidly pivoting to embrace virtual events to combat the losses caused by the pandemic. And the options are limitless when a conference becomes virtual, taking from live-streaming panel discussions with industry and topic experts to on-demand webinars and webcasts.
However, not only do virtual events solve the problem of hosting an event in the midst of a pandemic, but they also:
Offer a scalable solution for organizations:

For small company sessions and large industry events, Virtual events are perfect. To meet and exceed the needs of every size event, the technology scales.

Budget-friendly:

  However, companies can maximize their budget by investing in hiring the best speakers, secure webcast technology, and promoting their event online rather than spending money on decor, overhead, and equipment.
Removes previous barriers to entry:

Usually, companies that embrace virtual events by eliminating the hefty price tag and location barriers, find their attendance rates improve as more people can join in from all over the world.
Before the Meeting: Virtual Meeting Etiquettes: 
Usually, when the participants click the "Join Now" button, meetings don't begin. Most often recurring meetings require some prior planning even the smallest. 
Below are some tips listed to organize your virtual meeting like a pro.
Over Budget your meeting time
When a meeting that was scheduled for 30 minutes is ticking closer and closer to an hour is one of the biggest annoyances in today's virtual work environment. By that extended meeting, your entire day is affected. And it is always better to over budget than skimp on the allotted time when planning your virtual meeting. Schedule an hour on the calendar, if you don't know whether you will be able to accomplish all your meeting goals in thirty minutes. And your attendees will be pleasantly surprised by an extra 15 minutes in their day if you finish the meeting in 45 minutes. 
Offer multiple ways to join
Don't assume that everyone has access to a computer, just because the majority are working from home. To join a meeting through their mobile device, there may be circumstances when a computer breaks or is not working properly, and your attendees must be able to. To access the meeting: through computer audio, a dial-in phone option, or headphones make sure that your virtual streaming provider offers multiple ways for attendees.
Send an agenda
For any virtual meeting, you must have an agenda. If they should invite any additional teammates to join the conversation it lets your attendees know beforehand what topics are to be discussed. However, to keep your meeting on track if attendees are aware of what needs to be covered it will also be easier. Lastly, if you really need a meeting in the first place if it is difficult to create an agenda for your meeting, that may be a sign that you should evaluate. However, this is virtual meeting etiquette rule number one so just don't waste people's time. 
After the Meeting: Virtual Meeting Etiquettes: 
Well, your job is not done over yet. However, to make sure that your meeting was as effective as possible just complete the following steps and to show your appreciation to your attendees for participating.
Send the recording to absent participants
For attendees who were present at the meeting, notes are a great summary of information. The recording is the best way to make sure they get all the information that they missed but for those who were unable to attend. Make sure that you record the meeting from the beginning and your virtual streaming provider has recording capabilities.
Send any follow-up actions necessary
However, it is very easy to forget a few items on your to-do list with all the craziness that's going on in the world right now. And for each participant, as well as reminders and deadlines send a meeting follow-up email to your attendees that includes an action plan. 
Being the stakeholder in this industry, VoIPTech Solutions incorporates a dynamic service which is Virtual Meetings. We believe in providing the best Virtual Meetings at the most economical price. Or we can say that providing a Virtual Meetings Provider in India for customer ease. For more info, please call: +91-8800221713. For more info, please visit our website: https://voiptechsolutions.in/.