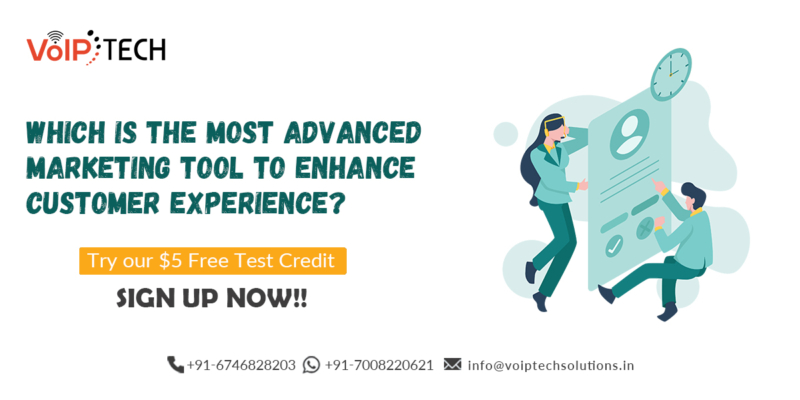 Heard about customer experience and Click-to-call solutions? Well, have you ever thought about improving your customer service through a click-to-call solution? Because it is an easy way of communication to customers. To make a callback on their websites, mobile apps, and ad landing pages so that more people can be reached, nowadays most companies use the clicks option. However, to call a company and speak to a true person directly click to Call Service allows visitors to simply click-to-call on a picture, icon, text, or number
Moreover, for any business owner to reach mobile users it is more important. While others directly call their company and prefer to speak to a real person, there are some consumers that prefer digital channels. To enhance the customer experience, a click-to-call service is ideal for a business. 
Advanced Click-to-Call (customer experience) Is So Powerful for Business. WHY?
Always keep in mind that to contact businesses via their most commonly used apps Click-to-Call is an important feature that every organization must have as it makes it easier for consumers. Whenever they need something, customers can call businesses. Some prefer live chat, some prefer phone over email, and some online knowledgebase.
However, there are many clients who search on their phones and end up calling a business. To call a business quickly mobile searches frequently lead users.
If they can't find a click-to-call button they are likely to explore other businesses there must be a click-to-call button on the website as customers search for the click-to-call button.
To connect with customers and increase sales click to call is very powerful and more important, because without it business may miss out on some important opportunities.
Below Are The Smart Features of Click to Call:
Improve Customer Satisfaction
People prefer an answer from a human being instead of shifting the same information online as we can see the number of internet users growing rapidly. So for communication with a real person, the Click-To-Call button must be present. 
Increase sales with Brand Loyalty
They will regularly seek help from your business when the customer is satisfied with our service. To make purchases over the phone the click-to-call feature is important in improving your sales as consumers prefer.  Therefore the lack of a click-to-call button will negatively impact your business.
Better Lead Identification
Identifying inbound prospects that could potentially be fetched and converted into a valuable lead click to call is another simple way. As they have already shown interest in your brand the person who contacts your company for information is the hot leads.
Easy Tracking of Conversations
During the whole call between agents and customers, click to call has the feature that it can track every single call so that they can find the reason for the call and what customer experience is done. By improving agents' working styles provides more benefits to the company.
When it connects with customized CRM click to call service becomes more effective. All the conversations with recording save all the important information of the customer. For a long period of time, CRM will save the records.
Important Factors that a Click to Call Services Provides:
Without the need to manually dial the customer's number each time using click-to-call solution agents can be reached to the customer immediately.  It helps in handling more customers in less time by saving the agent time.
Easy Customer Segmentation
To easily distribute customers based on the requirement to proceed for an interaction click to call integration on your website that enables customized CRM allows your agents.
Increase Agents Conversion Rate
However, being interested in your products click to call help in capturing leads that come on your website. So all the leads are real and that increases the agent's conversion rate due to which agents do not need to do some extra effort as they come through click to call.
Better Customer Satisfaction
It's your complete responsibility to provide the best solution and satisfy the customers so they can visit regularly for their solution, as the customer comes using the Click-To-Call button on your website that signifies they are fully interested in your product and services.
No Single Call Will be Missed
However, after reaching the particular call is a drop-in callback request so when agents are online they easily find all the numbers and contact them as soon as possible customers' calls can be landed on your website at any time. 
Moreover, Click to call solutions offer real-time hassle-free results. And you will start getting calls immediately as soon as you place them and will definitely go beyond the customer's satisfaction by serving great customer service. 
So Just incorporate Click to call Solution now if you really want your business to stand out from the rest of the competition. 
Ultimately the demand for customer experience is growing. If you're looking for a lead-rich website then VoIPTech Solutions is the ultimate destination for you! To get started, call: +91-8800221713. For more info, please visit our website: https://voiptechsolutions.in/. We will be proud to serve you!