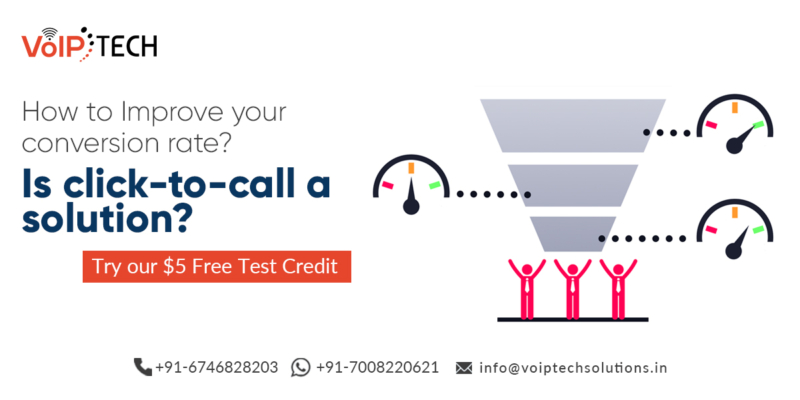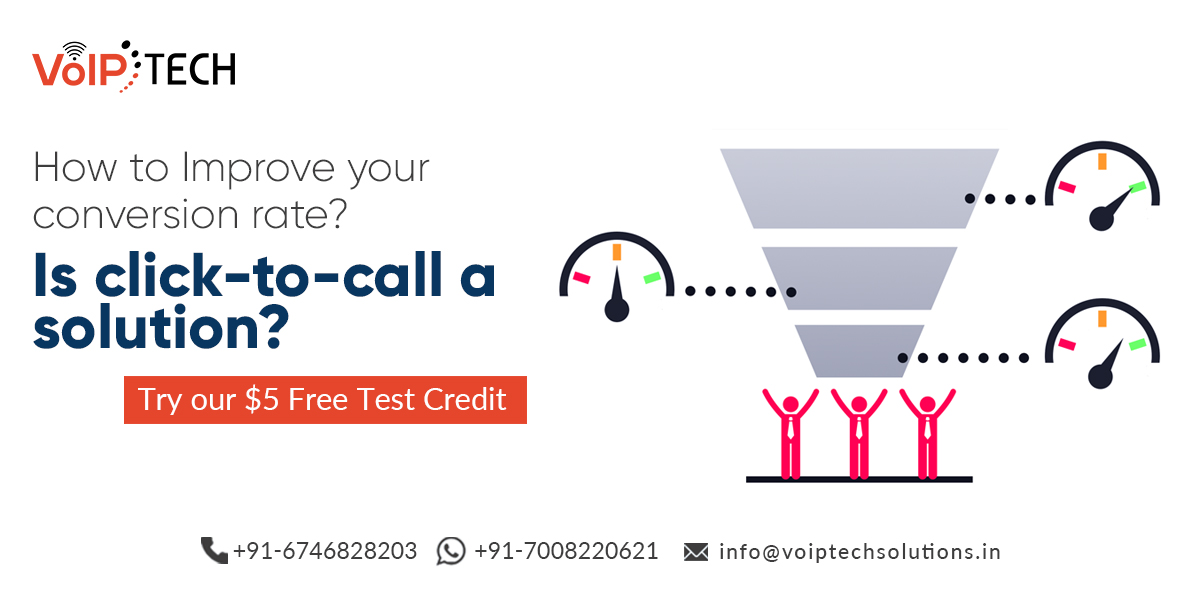 While copying and pasting a number from the web, ever faced trouble? And worried about the conversion rate? Well, in that case, Click to call solution to come into the scenario. Before making any purchases, we also notice an upward trend in customers calling up businesses as smartphones take over our daily lives. However, all advertising and marketing efforts go in vain if your visitors are unable to click on the ads and connect instantly. And in that case, Click to call solution plays an important role.  
However,  your business won't be able to get subscribers, orders, or an audience for your live events without those clicks which is the ultimate gateway to magnifying your revenue. And by providing all-inclusive resources and support in your website itself it is a good practice to make consumers self-sufficient. But at the same time, the need for a powerful calling solution like a click-to-call tool doesn't diminish the need. 
What Exactly is Click to call solutions?
Well, the great functionality of cloud solutions is undoubtedly a Click-to-call. To connect with businesses without actually having to dial them up enables callers quite well. And in the form of CTA buttons as well as call widgets, this solution can be implemented.
However, to make the call often pulls up information from a database and dials the number this device usually uses.
Everyone Is Talking About It Now. WHY?   
Always remember that who is trying to reach your business, it works with almost all devices commonly used by them because it is a convenient and easy tool for customers.
Let's look at some figures to understand more about click to call solution:
Customers are Still Calling: 

61% of customers prefer to call a business even if online resources and knowledge bases are available according to a study by Google. 
Mobile Searches Lure Buyers to Call:

The

customers who use search engines on their mobile phones end up calling the business is another study found by Google. And by using click-to-call buttons approximately, 70% of mobile searchers call a business directly.
People Get Frustrated When They Can't Reach You: 

They'll look for the fastest medium to reach you when people require information pertaining to your brand. In fact, to explore other businesses if they don't see a phone number during their mobile search 47% of consumers say that they are likely.
Customers Often Make A Call With the Intent to Purchase: 

While searching for your business online consumers often have purchasing intentions. To purchase from your business data suggests 31% of customers who call during mobile searchers are looking.
Phone Calls Are An Important Part of Purchase Decisions: 

To be able to get in touch with a business during their decision-making phase

It's been found that 61% of customers find it extremely important. Reducing friction between companies and potential leads

click-to-call

is a powerful technique that minimizes customer effort. It helps you simplify the customer engagement process.
However, clients can simply tap a button to initiate a call instead of memorizing a long and complex phone number. And for quick query resolution, the call then gets transferred to the most relevant agent.
Below are the benefits listed that business leaders can make the most of by opting for click to call solutions: 
Better Conversion Rates: 

Most likely, giving you the buying signal users who call your business via click-to-call buttons and mobile searches. If your offerings fit their business needs precisely these clients are ready-to-buy leads and are simply checking. To increase conversion rates and customer delight capture them immediately.
More Calls: 

90% of mobile searches lead to phone calls did you know that? By implementing strong call-to-action strategies, click-to-call being one of them you can capture more leads. You need to be present to your customers and adapt to changing times. So, to connect on the popular mediums at all times be sure to establish your readiness.
Adapt to the Industry Needs: 

However, by understanding their buying patterns designing an effective click-to-call strategy would also include knowing your audience in and out. One within 24 hours, 88% of consumers searching for a local business end up connecting. You need to be fully equipped with all the tools and techniques that improve client servicing faced with such a short time window.
Enhance User Experience: 

Whether it is across devices or various mediums, the majority of customers expect a consistent service experience each time they contact your business.
However, every time they contact you, effortlessly and quickly having solutions like click-to-call in place ensures your clients receive the same level of service. For better brand image and happier customers minimizing their effort and smoothening the customer, experience journey is always important.
Common Applications of Click to Call: Must Know!
Always keep in mind that between a missed opportunity and a happy customer, Click-to-call functionality aids the gap. So, how to make the most out of this solution can you set your business up?
Well, luckily, implementing a click-to-call solution isn't difficult. 
Scroll down to know more about the things you can do: 
Click-to-Call Links: Converting the written phone numbers into links that can be clicked by the visitors. And for clear visibility, it's essential to test these links before they go live—placed, usually, on the sidebar or header of the webpage. However, even with minimal coding knowledge, you can allow c2c functionality for these links. They will be able to get the job done in just a few minutes if you have a developer at your end.
Click-to-Call Buttons:  To link the click-to-call solution to your phone number you can use a smartphone or a calling icon. However, to the usual digits that customers encounter everywhere, this is a more visually appealing alternative. They're also easier to click on a smaller screen and not only are buttons much more eye-catching than digits, making them perfect for users who prefer to use smartphones over tablets or laptops.
Click-to-Call for Adverts:  You can add a click-to-call button to your ads to make them more effective if your business depends on Google AdWords. And to the most relevant agent, these ads will then aid quick calling. To reach out to businesses, regular ad viewers prefer these types of buttons as they offer an easy way. As they can tap and dial easily as the visitors need not take note of the required number. After all, as a clear call action, they also add up to the design of your ad. 
Last but not least your calling experience matters hugely even in the era of seamless website experience. And even the simplest of things like giving multiple channels to customers to reach out to them most businesses still neglect. To upgrade to click-to-call solutions powered by cloud telephony to make the most of your customer interactions just take the leap now.
Ultimately, VoIPTech Solutions offers a dynamic technology which is a Click to call solution. We believe in providing a Click to call solution at the most economical price. Or we can say that providing a Click to call solution for customer ease. For more info, please call: +91-8800221713. For more info, please visit our website: https://voiptechsolutions.in/.