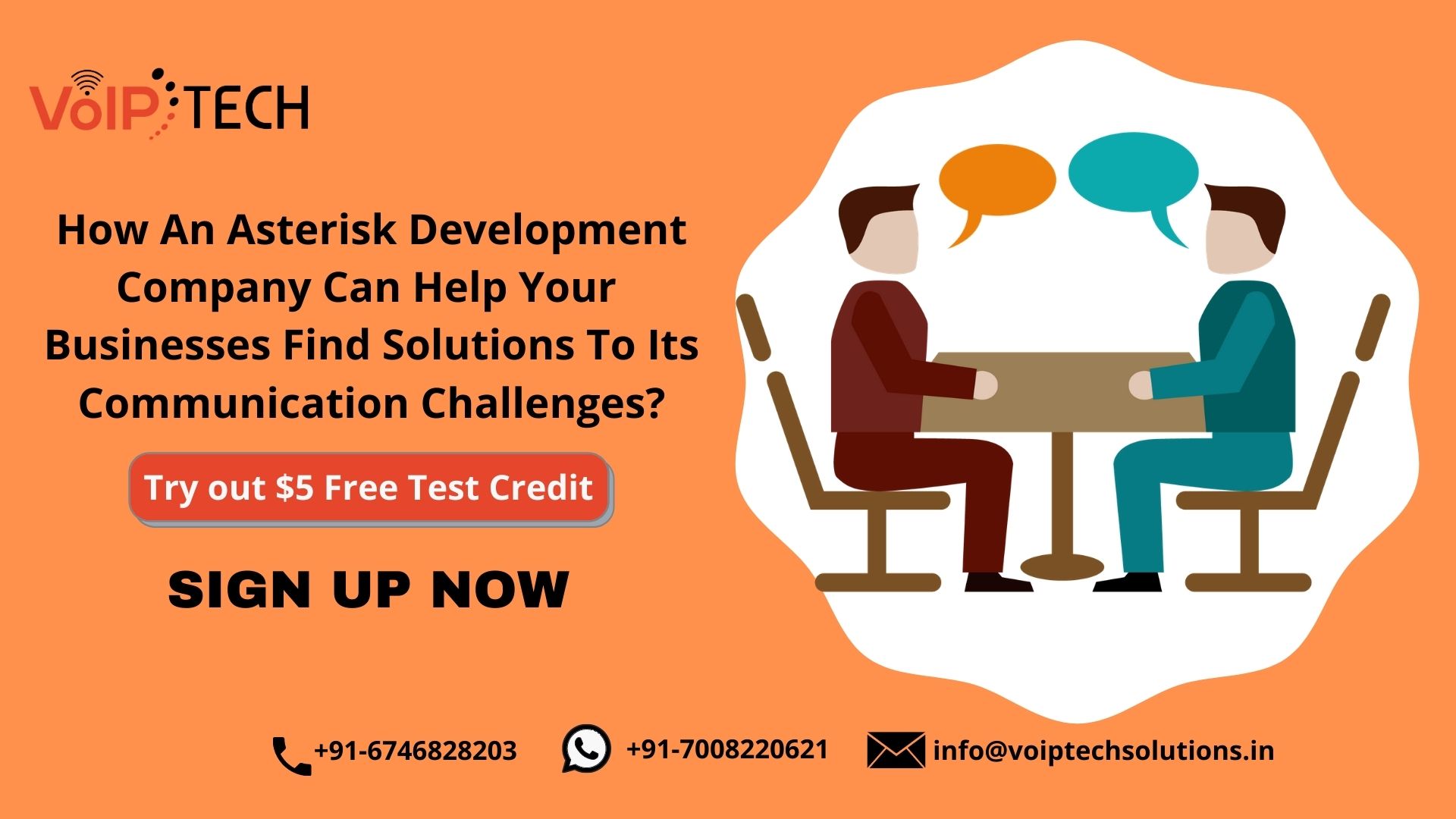 No matter how small or big your business is, directionless communications can put water on your entire marketing strategy. Keeping a close eye on current market fluctuation, getting the most out of your communications hold the key to a business survival and growth. Well, the internet-powered VoIP technology has made business calling easier for many with the help of the real player behind the science – Asterisk IVR Solution. It helps build a stronger VoIP technology that businesses can leverage to fuel their internet calling solution, and it is all possible just because of Asterisk Development Company. What role does an Asterisk Development Company play in developing Asterisk solutions? Let's discuss this in detail.
According to recent studies, 82% of organizations are now dependent on VoIP solutions for their business communications and collaboration. The market is full of VoIP technologies that empower organizations by developing VoIP-based solutions to solve their communication woos. But when it comes to developing advanced & flexible VoIP solutions, no one comes closer to Asterisk Development.
What is Asterisk Development?
The main purpose of the Asterisk framework is to build highly secure communication-oriented mobile and desktop apps that deliver unparalleled performance. Its exact role is to develop a flexible business communication ecosystem for a highly competitive marketing arena – be it for external purposes or for internal teams.
The technology empowers systems or departments originating from different sectors of companies, successfully bridging the communication gap that is generally seen due to lack of proper infrastructure. 
What are the top Asterisk Development Company?
Coming to its benefits, a tailored Asterisk development offers many major advantages over ready-to-use VoIP solutions. The competitive edge it offers is simply the best in the business right at the moment. To get started, you just need the service of a reputed Asterisk Development Company in India. Now, let's take a look at some of its amazing benefits:
Building Business-specific Solutions: With the help of an Asterisk service provider, you can have your own tailor-made solution that can successfully address all your remote & long-distance communication and collaboration needs. Its technical superiority gives you all the freedom to build solutions of different types by having easy access to all the features of a PBX system. Be it for internal use or for the general public, you can go ahead with the green signal. You can also run your business by seating at home with the advanced Asterisk solutions. Listed below are the Asterisk-based solutions that you can expect from a reputed VoIP firm. These are as follows:
IP PBX based advanced solution

Advanced

IVR Solutions

Click-to-call facility

VoIP Phones for Business

HD quality Audio calling solutions for multi-tenant conferencing 

HD quality Video calling solutions for multi-tenant conferencing

Web-based solutions for multi-tenant conferencing

Message/Voice/Fax Broadcasting solutions

Softswitch solutions available for Class 4 & Class 5

VTS diale

r

solutions

Mobile-based dialer solution with SIP 

Caller ID Display

Fax server/FoIP solution

Advanced SBC based solutions

Calling to shop solution & More
Branding Solutions: One of the best things about having Asterisk development solutions is its 100% adherence to white label coding which is good for your brand. It increases your brand visibility and represents your business as a reputed one. You have all the freedom and legal authority to make changes to the codes as per your business needs. 
Increase Productivity: With Asterisk solutions, you can speed up certain time-consuming processes like team meetings with super-fast connectivity, while saving big on the cost. With the IVR system, it assures no calls go unattended, earning positive reviews from the audience. The technology introduces automation into the business system, ensuring quick resolutions to the queries with less human intervention. The result? You will see a much more productive outcome with the efficiency level achieving its all-time high.
Asterisk IVR Solution: The IVR solutions these days are a big hit among the business fraternity. Businesses of all sizes, be it small, mid-sized, or big enterprises are looking up to the technology for providing a better experience to their callers in the absence or due to the excessive workload of their live agents. They not only save a ton on organizational expenditure by taking care of the redundant works but also add more options to customer support with its amazing features.
With this open-source PBX technology, you can think big, knowing that your business communications are in safe hands. Its plethora of advanced features boosts your chances to develop highly reliable, secure, and robust communications solutions that will stand the test of time. And, to achieve your end objective, you would need the help of an expert Asterisk Development Company that can envision your business objectives, by delivering high-end Asterisk solutions that are purely meant for you.
VoIPTech Solutions would be a good choice to satisfy your complex asterisk development needs with its out-of-the-box solutions. You can also take advantage of our flexible resource hiring model that allows you to hire the best brains in the business on a full-time or part-time basis. You can hire developers based on your project requirements and pay accordingly. To make the discussion about your next Asterisk-based project, you can speak to our experts at: +91-6746828203.