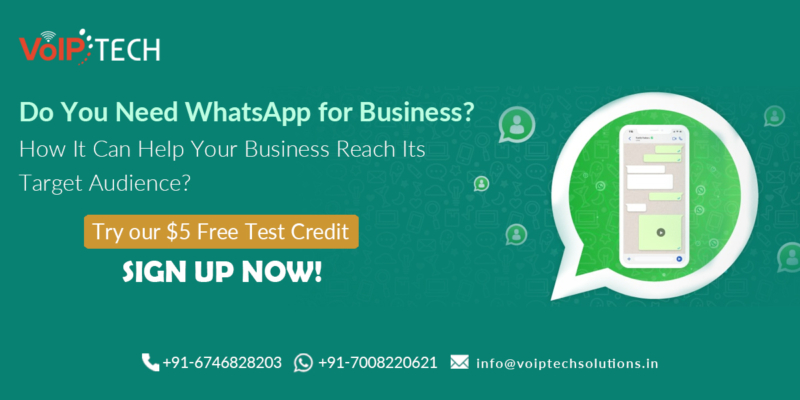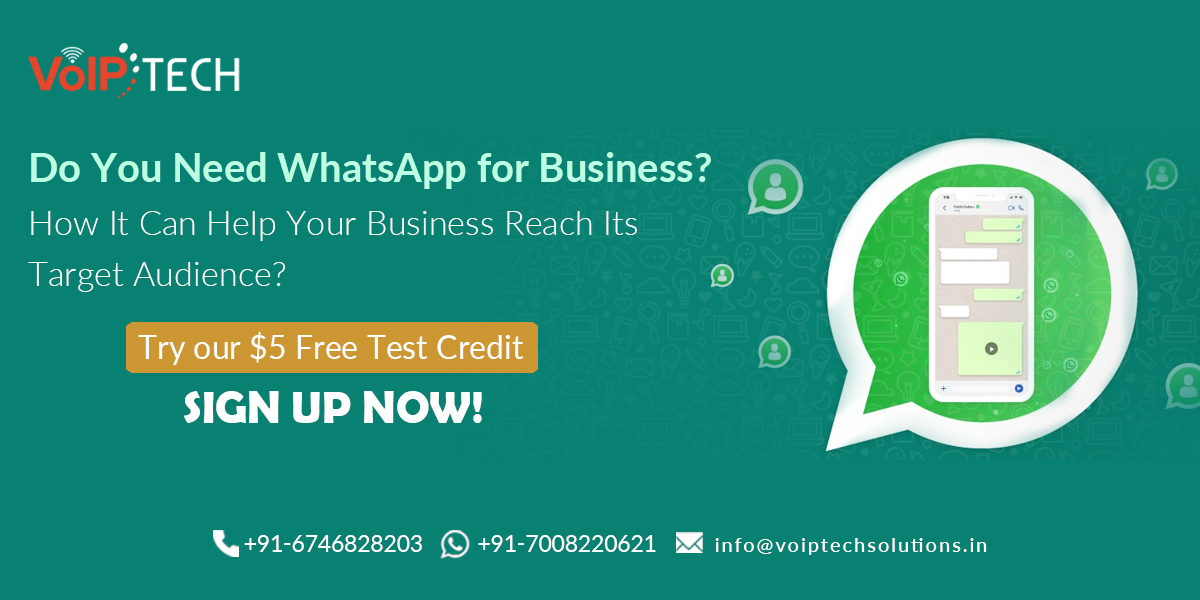 WhatsApp – the most familiar social messaging app at the moment is no longer limited to social use only as it proved to be one of the most valuable marketing tools for businesses as well. WhatsApp for Business slowly but steadily making inroads to the business world from the public platform. Primarily developed for interpersonal message exchange between individuals, update status, share pictures, and all. But, eventually turned out to be the most popular messaging app till date, certainly expanding its horizons from individuals to large groups. And, with WhatsApp for Business, the messaging application made things a bit easier for businesses that want to reach a larger audience base in simple terms
Specially designed with an intent to help connect small scale businesses with their target audience. However, WhatsApp's API can be a real help for big enterprises to provide good customer service and notify them on several occasions. Now, you must be eager to know more about WhatsApp for Business, like how it functions and how it can help your business. In this blog, we will show you the benefits of this app and what it meant to your business.
So, what exactly is WhatsApp for Business?
WatsApp for Business is a completely separate tool than that of the original one when it comes to the functionalities. WhatsApp in the true means was designed to connect friends and family, whereas the other version is to connect businesses of all sizes with their target audience, irrespective of their geographical location. 
You can have a separate dedicated business number for the WatsApp business account. The best part is, you can have two accounts on one device, one for personal use and another one for business purposes, but you need to have two different registered numbers for the same.                               
This tool is designed in such a way that it allows business owners to offer a concierge-like service to the customers. WhatsApp for Business gives businesses of all sizes to add a personal touch to the interaction with their customers. As the pandemic has made only transaction or touch-less money transfer the new morm, having a WatApp business account can prove to be an incredibly valuable asset.as s business you can stand out among millions.  
Customers are more likely to go with your products or services, as the platform doesn't allow businesses to send text on WhatsApp, unless the customers' themselves give a node to your business account or said yes to be contacted through the business account. It guarantees 100% data protection of the end users, giving them a sense of reliability. 
WhatsApp for Business
If customers take the initiative from their side to reach you through your business number, that chat would stay live for 24 hours from the last text entered, and it's absolutely free of cost. WhatsApp for Business also ensures a spam-free experience to the end-users, making them feel safe when they choose the WatsApp number as the channel of communication with your business.
How can WatsApp Benefit Your Business?
According to recent studies conducted, there are more than 2 billions of WatsApp users all over the world. Thanks to the lockdown that brought everyone under one roof and a huge surge in WatsApp users, as it allowed more time to the users to exchange text using the app. With the App being available in 175+ countries and in 60 different languages that includes local languages as well, you can certainly expect more from your business. 
Simply put, with the increasing demand for the app, you can't miss out the business opportunities. And, most of the organizations, ranging from startups, small, mid and big enterprises have realized the fact and the marketing benefits of the app. That popularity of this app is appealing itself to the shoppers to easily adopt WhatsApp for business. Still not convinced? Well, here are a few more clinical reasons to have this app as a marketing tool for your organization.
Business is always a numbers game, if the numbers are on our side, then it's game on. As the numbers suggest, the businesses that have business accounts in WatsApp are more on the customers radar and a remarkable local presence. So it's natural that a business with a large following or visitors can have a better chance to turn them into its potential customers. In addition to this, the user-friendly features of WhatsApp help you bring your existing customers onboard without any hassle. Isn't that great?
WatsApp chat is encrypted, so customer data is protected. The Interaction between the business and customers' can't be seen or accessed by others. With this high level of security both can enjoy secure, encrypted conversation 24/7, from any part of the world. If a certain purchase or translation requires credit or debit card details, then you can assure your customers 100% protection of their sensitive information, no matter where they are.
It's not about the customers only, your inhouse teams can take advantage of its secure encryption. Your sales team can use the app as the first point of contact and to send personalized invoices to the customers. To add a personal touch, your marketing team can send media files and other docs. Its fast and convenient process is definitely a game changer for the support teams to solve queries coming from the customers' side.
Using this app, you can also keep track of the permanence of the team or individuals. With remote working has become the new norm, businesses are also in need of a reliable platform that their employees can use to login from any part of the world. And, WatsApp has all the features and security protocols to match the business needs. Businesses can customize the app, in order to achieve their end goals. One of the most important things is  CRM integration. You can see all the WhatsApp chats in your CRM.
Features of WhatsApp Business:
Order Management: By using this app, you can manage orders and respond to customer queries.
Getting The Statistics: Businesses can dig in the customers' level of engagement to find the exact statistics.
Auto Replies: You can send your company information with auto replies
To get Verified: With a verified WatsApp Business account, you can gain a sense of reliability, by establishing yourself as a verified brand.
What Whatsapp Business Means to You?
When making communication with your business, customers should feel like having an interaction with the real human being not a robot. And, companies with WatsApp business accounts are said to be 60% more capable of converting visitors into potential customers and are set to earn more profit than that of those that aren't. WatsApp for Business makes you a familiar name among households as well.
Consumers always can't take a walk or drive miles to connect with businesses. They are looking for a communication channel that they can relate with or already having — and, WatsApp does the rest.
Do you want to take advantage of WhatsApp for Business? You couldn't have found  a better choice than VoIPTech Solutions. We offer you with WhatsApp for Business and VoIP minutes at a budget-friendly price. This helps your business yield results from its marketing efforts and reach a larger audience base. With us you get international phone numbers over 165 countries. Our paid VoIP Minutes plan starts at $10 per month and goes up to $20 per month. Our VoIP services come with an extensive range of features to meet your business requirements. Sign Up and get FREE $5 credit today! For more info, call: +91-6746828203.