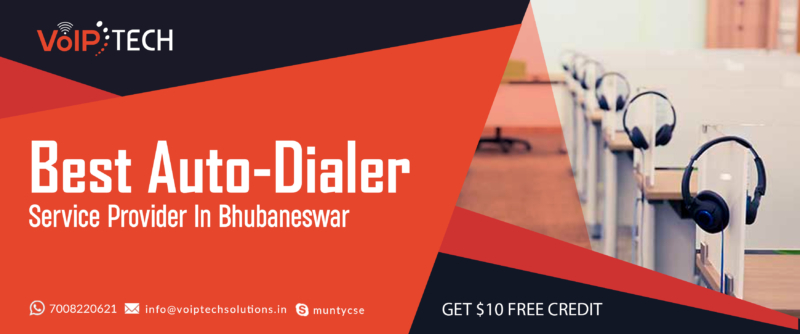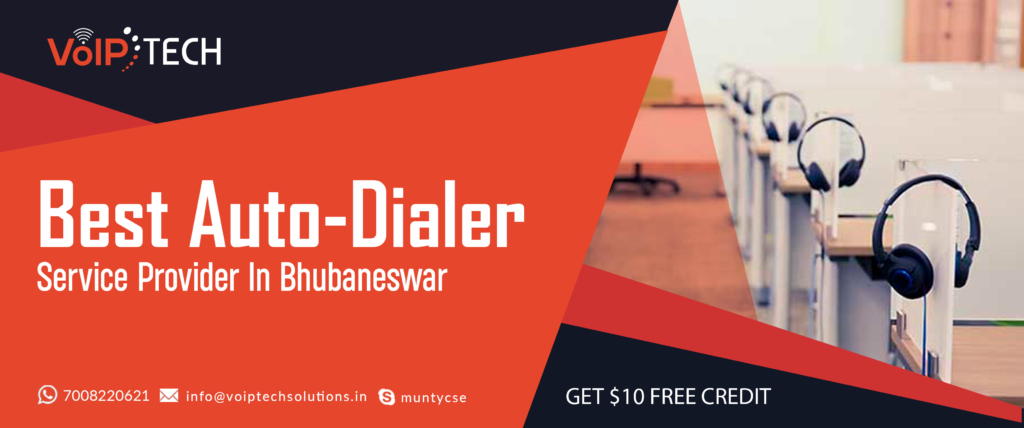 With our auto-dialer service provider in Bhubaneswar, you can increase customer efficiency while also eliminating human phone dialing.
What do you mean by auto-dialer?
An auto dialer is a software program that dials multiple numbers from a database automatically. It can be set up to leave messages on answering machines, listen to recorded responses, and dial phone numbers for an agent. In telemarketing and customer service, auto-dialers are widely used.
An auto-dialer is also known as an automatic phone number.
Telephones, pager networks, and mobile phones all use auto-dialers. Auto dialers announce vocal messages or send digital data to recipient parties once calls are established.
Predictive dialers are systems that perform call transfer to an agent when a call is answered by a person.
The ability to recognize live human pickup and answering machines is the primary idea behind auto dialers. Auto dialers analyze received audio to make predictions because there are no hardware signals when calls are answered by an answering system.
Telephony modems can also be used to convert regular PCs or desktop computers into auto dialers. Special hardware-generating software applications put up functions comparable to an auto-dialer over a physical telephone connection. Voice over Internet Protocol (VoIP) and the Internet is also used by free or low-cost auto-dialers without modems.
Detecting touch tones and call transfer to callers are two of the typical advantages of using telephony cards over modems. Voice modems typically include call progress detection, touch tones, call transfer, voice mail, and answering machine detection. methods for automatic dialing.
What do you mean by an auto-dialer service provider in Bhubaneswar?
An auto-dialer service provider means one organization or business that provided the auto-dialer service for your call center, business, enterprises, etc. VoIPTech solutions are the best auto-dialer service provider in Bhubaneswar, Odisha.
Advantages of auto-dialer
There is no need to manually enter numbers.
There's no need to manually dial each client's phone number. Your agents may focus on talking to and winning customers while the auto dialer handles the dialing.
Manually calling a big number of consumers every day is prone to mistakes. To avoid this difficulty, import the customer's contact file into your auto-dialer system.
VoIPTech solution's thorough data can tell you how many calls were answered and which agent handled the most calls.
Data collection without interruption
When sending out surveys to a huge group of people, auto dialer software comes in handy. It may be seamlessly linked with your CRM to collect data.
Increase your sales and earnings.
Your sales could skyrocket if you automate your calling procedure! Making more calls in less time will result in a higher lead conversion rate and faster sales.
Improve agent efficiency and production dramatically with a smaller crew. Increase the connect rate of your outgoing calls by automating them.
Increase your call connections and conversion rate with clever auto dialer software to raise your bottom line and make more income.
Futures of auto-dialer solutions call-recording
With call recording, auto-dialers make it possible to keep track of all talks. The recordings can be used for quality and training purposes in the future.
IVR can be used to create individualized consumer call experiences. It allows you to collect data that can later be utilized to link consumers to the appropriate agents more quickly.
With daily and weekly call reports, you can keep a close eye on how your business phone system is operating.
The Dial Order feature ensures that the auto-dialer contacts all of the phone numbers associated with a contact, increasing the Dial Coverage for a company.
Detection of Answering Machines
A dialer from AMD avoids the answering machine. Only when a live person on the other end answers the phone does the call connect.
Auto Call Answer Enables business operations in which agents with the "auto call on" status automatically receive dialer calls and do not have to wait for the ring tone, allowing the customer to spend more time on the phone
How to choose the best auto-dialer strategy for your brand
Choose the best auto dialer method for your company:
Ascending-order-dialing-based-on-time or  
 Descending-order-dialing-based-on-time
Uploading and sorting contact data in ascending and descending order is the most basic dialing approach.
When no precise order is required for reach outs, phone out bulk contact numbers at random. This is commonly used in collections and dialing out prospects.
Dialing-Based-on-of-Call-Attempts
Modify Auto calling based on the number of contacts dialed. High-dial contacts will be dialed later, while contacts with few dials or zero dials will be dialed first.
Multi Filter Auto Dialing
Multi Filter auto-dialing is a dialing method that combines numerous contact filters, such as the last retry time, the number of attempts, and the customer type, and then dials out prospects depending on the new filter.
Why choose VoIPTech solutions as the best auto-dialer service provider in Bhubaneswar?
Voice Solutions that are Industry Leading
For voice solutions, VoIPtech solutions are the industry leader. VoIPTech is the best auto-dialer service provider in Bhubaneswar and is a well-known name in the marketplace, with solutions suitable for both small and large businesses.
Compatible with enterprise CRM systems
All major enterprise-level CRMs can be integrated with VoIPTech solutions auto-dialer service providers in Bhubaneswar.
Enhanced with Advanced Functions
Advanced features such as smart IVR, call recording, live call tracking, and business-specific rule programming are available with VoIPTech's auto-dialers.
Call monitoring, detailed call reports, and metrics analytics are all available. VoIPTech solutions are Bhubaneswar's best auto-dialer service provider in Bhubaneswar which allows you to track all of your essential call-related KPIs in real-time.