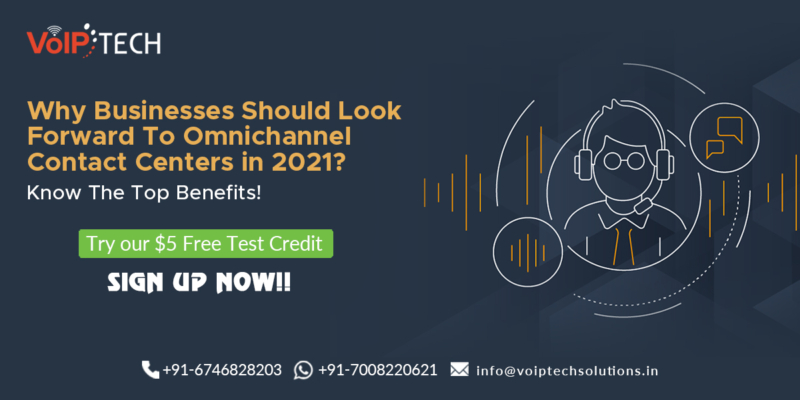 If you are able to solve at least 80% of your customer queries and meet their service requests, then you are right on the money. Thanks to the technology, finally you have some good news. With the introduction of multi-feature Omnichannel Contact Centers, businesses can achieve even bigger, while improving their customer CX. According to recent studies, 9 out of 10 customers are expecting a 24/7 omnichannel communication experience from their business solution providers and it can be achieved with Omnichannel Contact Centers. If you take the available global data on the use of devices, then you would be surprised to know that almost 90% keep switching different devices on a daily basis. It might be coming out of the blue, but it's a fact! Don't you use multiple devices?
What exactly is the data telling about?
On average, over 55% of organizations don't have a proper communication channel in place to architect omnichannel solutions. So, what's the solution? We can help. In this blog, we will talk about omnichannel communication and how you can take advantage of these solutions to take your business to the next level.
Table of Contents:
What do you mean by an Omnichannel Contact Centers?
How can it benefit your business and customers alike?
What are the top features to look for?
What do you mean by an Omnichannel Contact Centers?
The omnichannel contact center solution is nothing but a piece of advanced software that helps streamline the communication process of a business by means of continuous up-gradation of all the out-dated technical support systems and business communication channels in real-time.
No matter on which medium the conversations have started they can be continued on other mediums as well regardless of the mode of communication. Be it Whatsapp, Facebook Messenger, Instagram, live chat, or any other channel, you can start from your left.
The conversations get synced automatically across all the available channels, isn't that great? One doesn't need to check different channels individually, as he/she can go through the entire conversation and get the history on the fingertip, ensuring a better customer experience 24/7. This also empowers your customers with multiple contact options to connect with your business or customer support agents that eventually results in a higher rate of customer satisfaction and a more human-friendly approach to personalization.
The list of most preferred channels include:
Video conferencing
VoIP calling
Live chat
Cloud telephony
Instant texting
Connecting through social networking sites (Facebook, Instagram, Twitter, etc.)
Fax through virtual mode
Email Support
Not necessarily all the call center software and contact centers do share the same functionalities. There is a difference to their mode of operation, and you should know it.
When it comes to the "call centers" it's telephonic conversion is the primary mode of communication, while on the other hand "contact centers" offer multiple channels to establish communication.
How can it benefit your business and customers alike?
Omnichannel solutions are not just customer-centered — your employees can also take advantage of its amazing features.
It helps increase the customer retention rate to a great extent: According to the new studies conducted during the pandemic, it has been found that businesses with omnichannel business communication solutions have a higher rate of customer retention. The rate is approximately 90%. Why? Well, the answer is pretty simple. Modern-day customers prefer to connect through the channels of their choice. They don't want to be stringent to the phone calls only, as they have several chatting options and social networking sites to connect with the businesses. Forget all, don't you like to be served on the platforms of your choice?
Quick solutions, reduced waiting time: No one wants to wait, neither you nor I. Because every second is valuable. Customers these days expecting a quick response to their queries and other stuff. And, with a single mode of communication, it is not possible at all. Omnichannel communication solutions not only satan the query solving process but also make sure that your agents are well equipped to provide the necessary information. With advanced IVR systems, many queries can be solved without even needing agents' intervention. It also allows agents enough free time so that they can concentrate on more serious issues. Plus, it also eliminates task repetition of multiple agents working in the same support ticket, starting from the beginning again. They can simply check the history and start the process from where it was left.
More power to remote workers: With more than 90% of the global workforce forced to go remote working, businesses are in need of communication tools that can empower their remote workforce. With the mobile apps compatibility feature, remote agents can access the client database and get the required details from anywhere in the world and are available 24/7 to attain customer queries. With the call forwarding feature, calls can be forwarded to agents' phones directly and those calls can also be routed to other free agents if the concerned person is not available, you have to give the call routing all the credit. With call analytics you can easily monitor your remote agents, and team collaboration software helps agents to stay updated with what is happening around that include checking the project status, intra workforce messaging, and real-time time document editing.
More humanly personalizing touch: Adding a personal touch to your omnichannel solutions gives your customers a sense of credibility to begin treating them as their own. It can do wonders for marketing when it comes to marketing and a key factor in improving customer relationships. With high-end omnichannel tools, you can send personalized texts, emails, and more. The more respect and care you give to your customers the amount of loyalty and affection you can expect from them. The recent data retrieved says that businesses that engage with the customers via multiple channels are more likely to close the deals (> 300%) as compared to those businesses that only market their product or services through one channel only.
As of now, the business owners are really concerned about providing both quality responses to the clients along with a work-life balance to their employees. So to make both things balanced, Omnichannel Contact Centers can be a real help. The solution not only lets you serve the customers in a better way but also provides more flexibility to the employees, also makes them comfortable being outside for meetings or personal time without any stress regarding the missed out messages. And, the best part of having Omnichannel solutions, you are equipped with the right set of features and its quick setup saves your valuable time, which was not the case with others. You can transform your current workplace, by moving with enhanced efficiency and ensure better productivity in a time that requires more from a distributed business establishment.
Not necessarily every business can have Omnichannel contact centers. In that case, they need to opt for Indian VoIP providers to get Omnichannel contact center solutions for an affordable price. You can integrate your existing phone system with the latest software and hardware components according to your business needs. The entire configuration and customization would be taken care of by the service providers themselves.
Are you an enterprise, featured business, or a start-up, looking for reliable VoIP Providers that can help you set up an omnichannel contact center? You couldn't have a better choice than VoIPTech Solutions. We offer you robust and fully-functional contact center solutions that not only improve your business communications but also bring a whole new dimension to your customer service. With us, you get international phone numbers from over 165 countries. Our paid VoIP MInutes plan starts at $10 per month and goes up to $20 per month. Our featured VoIP services come with an extensive range of features to meet your business requirements. Sign Up and get FREE $5 credit today! To get more information about our VoIP plans, you can contact us anytime at: +91-6746828203.