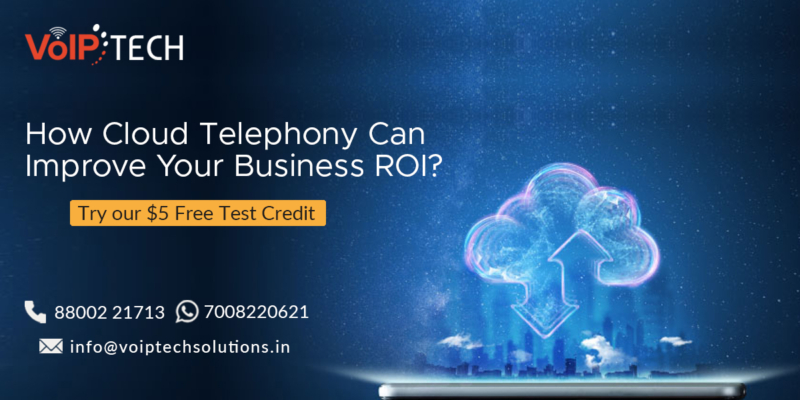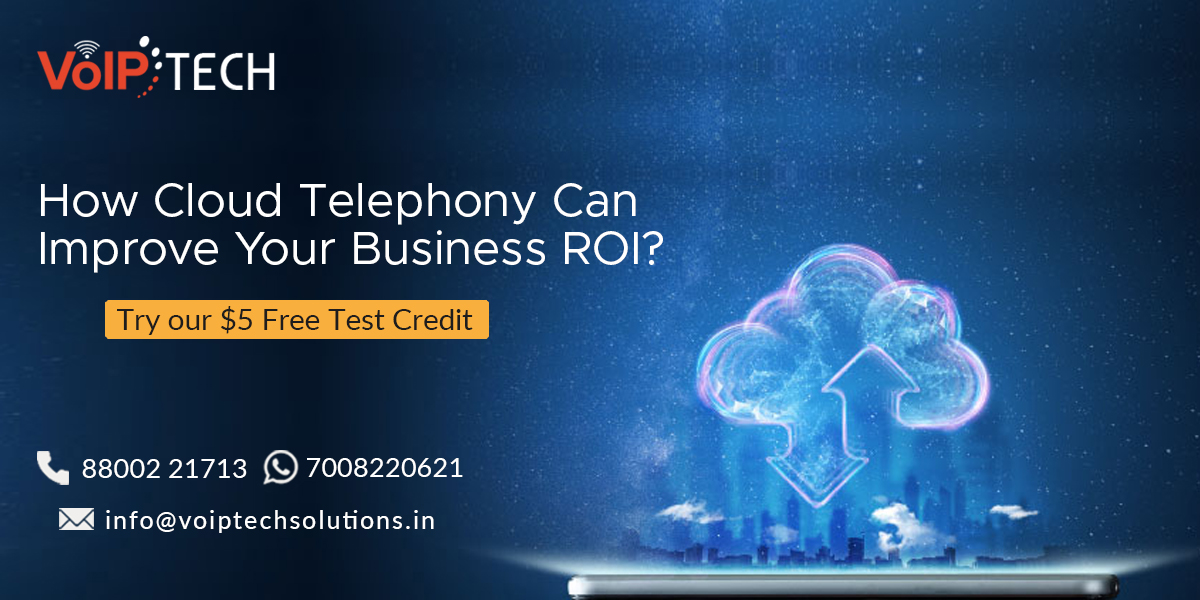 Have you ever thought about how Cloud Telephony can improve your call center solution? And what could be the real asset while adopting Cloud Telephony in Call Centers? Well, technology has evolved these forms into a more advanced one where the latest one the Cloud Communication that has made telephonic communication even more productive and meaningful. Isn't so? Because Cloud telephony has been a miracle in raising the standards of your call center by enabling them to give a professional image and have complete control of customer communication which is not only for big businesses but also for a smaller ones as well. 
Well, in that case, tacts and sufficient resources are needed for sure as it generally comes with various work challenges just like flexibility. And there are many things that should be considered while examining the capabilities of a cloud-based system. However, to offer a seamless and happy customer experience implementation of  Cloud Telephony solutions automatically retrieves effective outcomes. 
Must know beforehand what exactly is cloud telephony?
However, Cloud Telephony is nothing but an extremely efficient call service that requires no physical setup and upfront cost. And through the cloud, cloud Telephony offers a quick and complete call management solution. Isn't it amazing?
Beware Of The Effect On Your Call Center?
However, in real-time along with complete details of the history of the calls with VoIPTechs  Cloud Telephony services, your business gets access to the details of all the inbound/outbound calls. Using multiple logics available like skill-based routing, location-based, sticky agent, etc it routes the call to the right destination with Cloud Solution. Last but not least, operating your business with ease irrespective VoIPTechs Cloud Telephony Solution helps a lot.
How Your Business Can Benefit From Cloud Telephony?
Being aware of the fact to fulfill their communication needs, small and medium enterprises have been using a wide range of tools and technology over many years. And there are so many multiple means which often become difficult to track taking from landlines, smartphones, emails, CRM, video and audio conference calls to social media channels,. Multiple channels not only annoy your customers but also split your efforts. However, with cloud telephony, you can link your entire team to a single phone number which is the ideal solution to this problem. And you can differentiate different departments, like sales, and support even with that single contact number. Apart from that tracking individual team performance is also possible. 
Below are some benefits listed that you can leverage from cloud telephony:
Simplify the entire system:   It is always challenging as well as an irritating job for managing multiple systems and phones. To have one system that manages everything is being enabled by Cloud telephone. As everything within a contract is managed and maintained by the communication provider so you don't have to worry about the expenses and maintenance of hardware. Moreover, about PBX also your IT team has to be no more worried. Rather than keeping track of multiple contracts; you receive only one which is more convenient for the admin, it is also more manageable financially. 
Downsize IT team:

  One of the most popular cloud contact center solutions which are adopted by many businesses is

the Cloud telephone

. And you neither need a highly professional team to manage your phone lines nor an on-site infrastructure which is the biggest advantage of switching to the cloud. Your contact center takes care of everything starting from hosting to maintenance. It enables you to keep an eye on all business activities and track all your calls as this automated system brings transparency to your organization.  
Portable solutions:

  Enable your worker's the flexibility to work which is completely possible by cloud telephony solutions for your business. And your employees can work from anywhere as long as you have an internet connection. To hire a team at multiple different locations you get complete flexibility. And rather than contacting multiple personal numbers, it enables you to manage calls on a work phone. An on-site system, storage, and recording facilities are being given by unified communication. If you are planning to expand your business on a global platform then this option is perfect. You can access your system from even your smartphones offering mobile apps system by cloud telephony.
Affordable:

 As per businesses' needs, unified cloud solutions come at a wide range of prices that can be tailored. And for smaller businesses, it is an affordable and scalable solution. Especially if customer service is crucial for them then it is also comprehensive to fulfill the requirements of a large enterprise. However, depending on the diverse need of your business Cloud telephone services typically include landline and mobile contracts, hardware, maintenance, and software.
Increase productivity:

For all scales of business,  productivity has always been a concern. And your team can reap the benefits of better collaboration and a common communication system with

cloud telephony

. Undoubtedly, especially for the businesses which need more remote working, it makes a positive impact on your overall productivity
You are struggling to handle multiple communication channels, you need to switch to cloud telephony only if you are running a business. By making it easier for your managers and staff to focus on their work, also boosts your existing telephony and communication system. And it doesn't take time to integrate your communication system into the cloud which is the best part. The assistance of a cloud contact center is what you only need. Get associated with VoIPTech Solutions, if you are hunting for a cloud telephony provider.
And it does not matter at all regarding the size of your organization, as  VoIPTech Solutions Cloud Telephony can easily adjust to meet the demands of your customers. To reach new levels with cloud-based software it's a perfect time. However, with some of your highlighted advantages with Cloud Telephony, it will put you ahead of others. Isn't it really cool?  
Being the stakeholder in this industry, VoIPTech Solutions incorporates a dynamic service which is the Cloud Telephony. We believe in providing the best Cloud Telephony at the most economical price. Or we can say that providing a Cloud Telephony for customer ease. For more info, please call: +91-8800221713. For more info, please visit our website: voiptechsolutions.in.