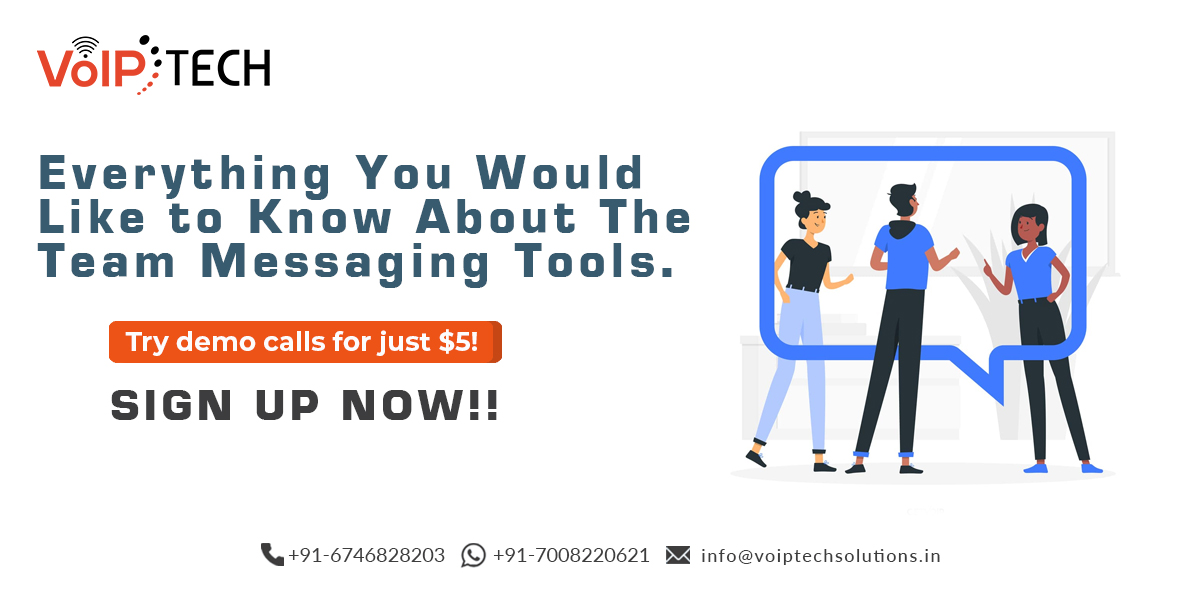 Amid the rise of Covid-19 cases, where teams are working from different locations the need for a solid messaging platform has become a necessity. Team Messaging Tools has become a valuable asset for the new norm that is work from home setting. The quick ability of these Team Messaging Tools to establish swift communication between the fellow team members has given a new dimension to working in a virtual collaborative environment.
With the future of on-premise working culture lies uncertain, these messaging tools have become the lifeline for employees working from remote locations. As no one is allowed to hang around inside the office promises and rush to the colleague's desk for a quick chat anymore, the team messaging software works as a thread that binds the team altogether.
How these Messaging Tools are shaping the 2021 work culture?
With lockdown in force, these team messaging tools have become the easiest and effective way to keep everything as simple as it is. Here's why"
The demand for these tools has shown immense growth: According to recent studies published, the number of companies using

T

eams messaging software

has sharply increased and will continue to rise. The data shows that it has now reached 5,50,0000 as compared to the previous 60,000 in 2017.
Messaging tools support a productive virtual workspace with effective collaboration: The pandemic has definitely forced to change the equations, turning virtual meet into the new face-to-face. According to a recent survey conducted by a popular IT magazine, approx. 86% of professionals are heavily dependent on technological platforms for work collaborations. A major percentage of communications is happening over these messaging tools.
Team messaging apps create a positive atmosphere: Employees always look for a positive atmosphere to work and need support from all the colleges. Team messaging tools are the flag bearer of positivity.  
The pandemic has definitely taught organizations that there is a need for solid messaging tools collaboration to keep the product up and they are here to stay. They offer a user-friendly platform that supports team collaboration and keeps the productivity graph maintaining its upward trajectory by allowing employees' productivity not to get affected by the new norm and support the permanent remote work concept. If you believe in statistics, they show that these tools will keep the market open during any future crisis as well, so as an organization you can look at the future with lots of hope and positivity. 
With the growing need for better collaboration tools, it has become imperative to empower your workforce present in different locations with the right kind of team messaging tools. It will not only boost the efficiency of your current work process but also decrease dependence on several factors. To summarize, from the employee's point of view, having an advanced, user-friendly team messaging tool can be the ideal way to boost productivity and keep everything transparent.
If you're planning to add more tools to improve your team's collaboration and enhance productivity, partnering with VoIPTech Solutions will pay in your best interest. Our tools can prove to be the biggest asset for you. We are an affordable VoIP Provider that can provide you with predictive dialers to make your sales operation more efficient and productive. We offer you VoIP Minutes with call center software that not only empowers your sales team but also makes sales more fun. You can also consider our VoIP plans, starting from only $10. For further queries, please call: +91-6746828203.