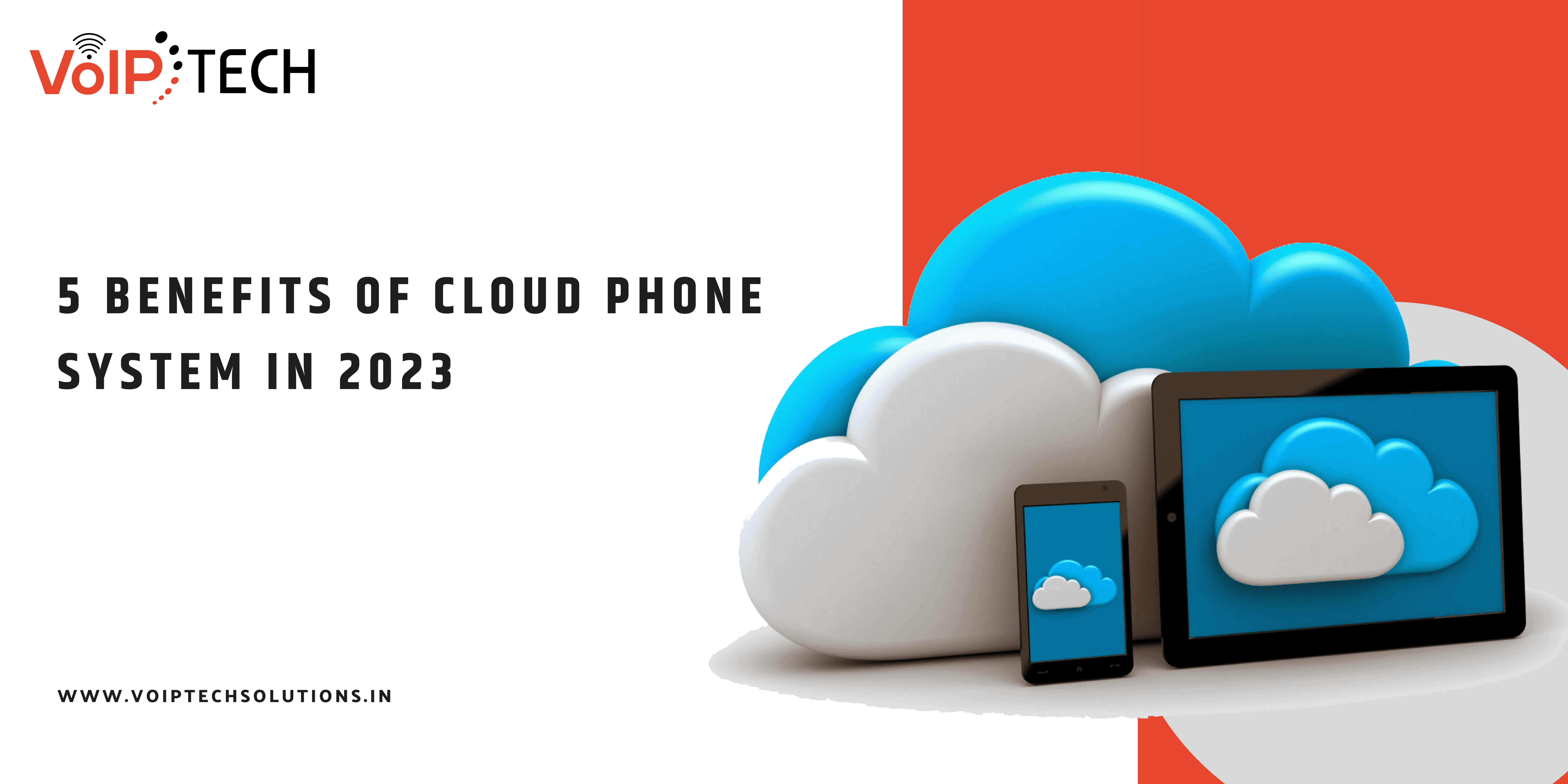 A cloud phone system is a digitally hosted virtual PBX system. Nowadays, businesses are using this to enhance their communication system. A cloud phone system can offer you great benefits in 2023. But how? Let's see.
Cloud Phone system benefits
Convenient to use
Cloud-based phone systems don't require any wire or other installation processes. So you don't feel worried about space and maintenance. Businesses can have a small place, yet they can use cloud phones. As cloud phones are digitally hosted, you can use them from anywhere. So It is more convenient than the traditional telephony system.
Secure
Cloud-based phone systems are secure compared to traditional phones. It's because cloud phone calls are made through secure internet networks rather than the public internet. Also, it is not easy to hack cloud-based systems as they keep your software up-to-date.
Scalable
As your business grows, you need to hire new employees and expand your office and customers. For this, you need a scalable communications system. With a cloud phone system, you can easily scale your business u and down. You can add many extensions and deactivate them whenever you need. You only need to pay for the extensions you use. It makes this better than traditional systems.
New Features
Cloud-based phones bring new features with them, unlike traditional telephone systems. You can get features like
voicemails, missed calls, call groups, and call queues for your business. Another good thing about cloud phone systems is that they frequently add new features to their systems.
Budget-friendly
Cloud-based systems are completely digital. It means you don't need to scratch your head for space, equipment, and installations. If you have a good internet connection, you can use the software. Also, cloud phones don't need maintenance. So in the end, you save a lot of money.
Conclusion
Cloud-based phones are futuristic and full of convenience. They are scalable and robust for business communication. Here we provided a little information on how cloud phone system helps businesses. If you find this informative, give your views below in the comment box.