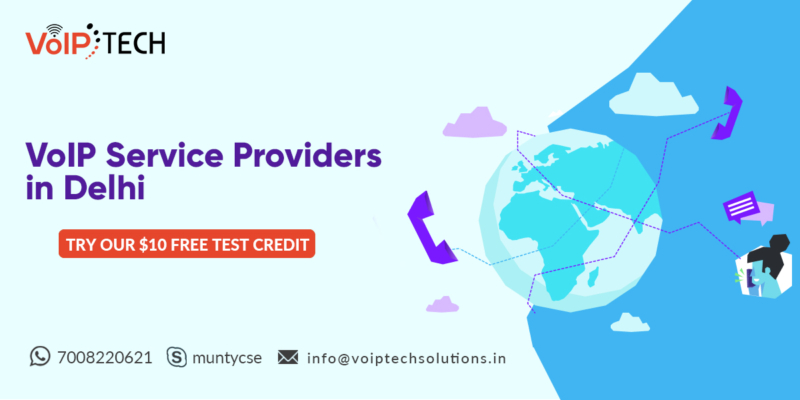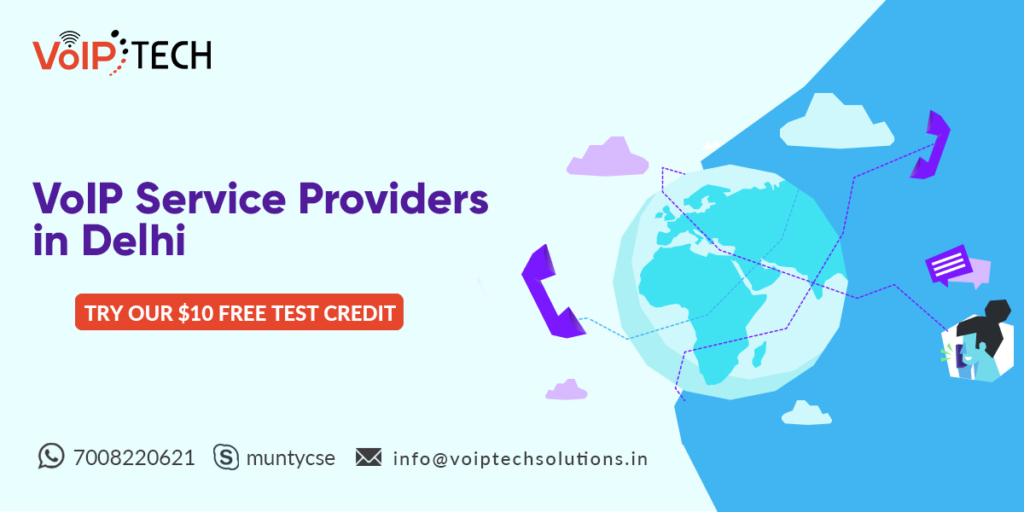 VoIP service providers in Delhi is VoIPTech solution, improving your business and fulfilling your customer experience.
VoIPTech solutions assist you in your search for the best VoIP service provider for your company.
what exactly is the meaning of when we say 'best'? When it comes to comparing and choosing a VoIP service provider, there's a lot to think about, and what's best for one organization or firm may not be best for another. So, The VoIP service provider VoIPTech solutions in Delhi describe what are the VoIP service advantages and benefits they are offering to their customers. VoIP services have no bound for which company they offer their service but also they offer their service to small businesses to large enterprises. Before we go into more detail on VoIP service providers in Delhi let's talk about what is VoIP?
What is VoIP?
Voice over IP  telephone technology that allows you to make and receive calls over the internet rather than utilizing traditional phone lines.
Unlike traditional landline phone systems, which limit you to a single desk phone in your office, VoIP allows you to make and receive call center calls from your laptop, tablet, standard smartphone, and even VoIP compatible office phone sets.
It is incredibly cost-effective for both private or home and long-distance calls because all calls are made over the internet. Most businesses or corporate call VoIP providers to provide unlimited minutes at no additional charge or no other cost.
You get all of the advanced and latest technology phone capabilities like call waiting, call routing, caller tones, auto-attendant, numerous phone numbers, and more, in addition to the cost savings.
This is why call centers migrate away from traditional phone carriers and toward business VoIP services.
What do you mean by VoIP service?
You or your customers can call anyone without using a local phone service if you have an internet connection. Because VoIP services are based on open standards, they can be used on any computer.
More than just setting up calls is what VoIP service providers in Delhi are VoIPTech solutions do. Outgoing(Outbound) and incoming(Inbound) calls are routed through existing telephone networks by them. The Public Switched Telephone Network (PSTN) supports both landlines and traditional cell phones.
Voice transmissions are carried through analog lines in traditional telephones. If you wish to make phone calls to a number, you'll need to install any additional wire. Cables are needed for traditional telephone calls.
Many businesses rely on specific equipment or cables for phone service. This sort of equipment is known as a Private Branch Exchange (PBX). This gadget connects internal phone extensions to the public telephone network. The cost of installing and maintaining a PBX is usually quite significant.
What do you mean by VoIP service provider?
VoIP Internet telephony solutions are provided by a voice-over-Internet Protocol (VoIP) service provider to both household and commercial users. A VoIP service provider, often known as an Internet phone service provider, delivers VoIP hardware and services to customers every month, however, hosted VoIP services are also widespread.
VoIP service providers, like all VoIP solutions, employ packet-switched telephony to transfer calls over the Internet, rather than the circuit-switched telephony utilized by the traditional Public Switched Telephone Network (PSTN). VoIP calls are similar to traditional phone calls, but they are made via a high-speed Internet connection rather than a traditional phone line.
A VoIP provider is a company that sells or provides VoIP services to individuals or businesses directly.
Advantages of VoIP Service
Simple to Use & Economical
At a low cost, you can transfer as many phone numbers as you want from desktop phones, softphones, or mobile phones.
Scale up or down as your company develops and evolves, and add personnel, departments, and new locations with ease.
Automatic voicemail transcription allows for simple inspection and follow-up conversations.
Uncompressed, high-quality data provides the clearest audio possible.
Keep in touch with other teammates during meetings and phone conversations, regardless of where they are.
VoIP service does not provide any physical wire.
VoIP provides advanced bandwidth possibilities as well as improved video conferencing at a low cost.
Customer service availability
VoIPTech solutions team stands with your business 24/7, from implementation to technical support. This isn't just for faults and technical concerns; we can also provide consults and best-practice recommendations to your company.
VoIP system that is mobile and adaptable
The greatest thing about an IP-based virtual phone service is that it takes advantage of the internet by allowing you to make calls, host and participate in conferences, and send and receive fax and SMS from anywhere.
VoIPTech solutions VoIP service providers in Delhi
VoIPTech solutions VoIP is part of a safe and dependable virtual phone service that also makes use of a cloud PBX. Aside from phone conversations, online meetings, SMS, team messaging, and complex call management tools are available to help your company interact more effectively. VoIPTech solutions is a complete cloud communications platform that is more than just a replacement for traditional landlines.
There are some benefits we discuss the benefits you get from using VoIPTech solutions VoIP service.
No second charge for phone service
VoIPTech solutions' VoIP service is part of a comprehensive virtual phone system that includes internet fax, voice, text, and conferencing, among other features. You can expect no surprises on your next account with straightforward VoIP plans and pricing. There are no hidden fees or premium charges for extra features.
Virtual PBX with VoIP Phone Service
A hosted PBX system can provide extensive routing features. All incoming calls are automatically routed to the appropriate person or department in this manner, providing your company with a more professional appearance.
Features for managing inbound calls at a higher level
VoIPTech solutions offer a variety of call management services in addition to smart call routing capabilities to help you interact more effectively. Set up a dial-by-name directory and use a multi-level auto attendant to customize how incoming calls are handled during and after office hours. All of these make it easy for callers to get in touch with your company.
A user experience that can be customized
End users can also customize how they receive calls, such as modifying call screening to identify callers, forwarding calls to numerous phone numbers simultaneously or sequentially, and setting up missed calls, SMS, voicemail, and online faxing notifications.
Why Choose VoIP service provider in Delhi VoIPTech solutions
VoIPTech solutions provide the most suitable VoIP service provider in Delhi. Everything you get at one step to contact our support team who are always there for you to solve your VoIP services problem any time with no hesitation. We provide a 24*7 hour service to solve any queries or doubts. VoIPTech does not provide only VoIP service in Delhi also provides the whole worldwide. The VoIPTech solutions offer IP PPX, Video Telephony, Click2Call Web, IVR System, Voice Broadcasting, & Voice Logger for worldwide calling that will decrease the cost by almost 75%.