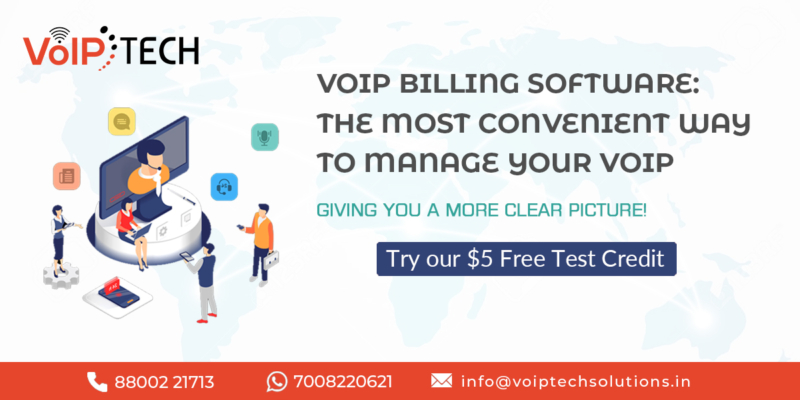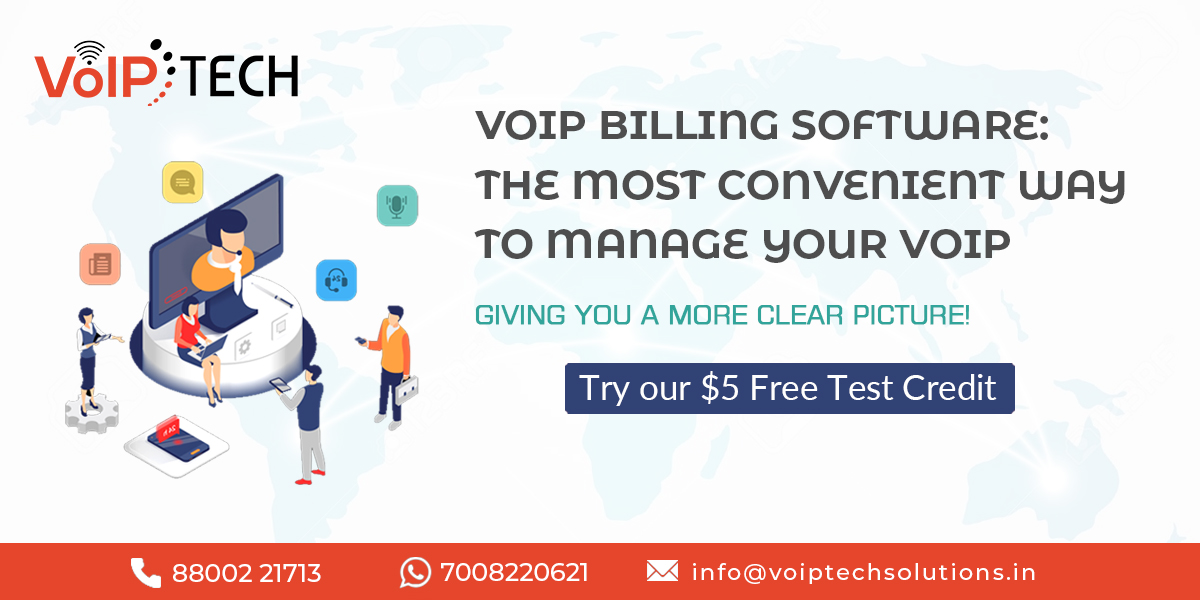 VoIP billing software is a cloud-based software that automates VoIP billing and keeps complete records of all your calls. It also helps you manage your VoIP business more effectively.
What Exactly is VoIP?
Before purchasing any VoIP Billing, clear your every doubt regarding this. VoIP Billing system is the essential or main thing to achieve for a business. The VoIPTech solutions team member is here to guide you to get the best VoIP Billing software.
If you've never heard of VoIP, start planning to change your perspective on long-distance phone calls. Voice over Internet Protocol converts analog audio signals, such as those heard when talking on the phone, into digital data transmitted over the Internet. 
Voice over IP is a game-changing technology that can completely overhaul the world's phone systems. VoIP providers such as VoIPTech solutions have been around for a while and are steadily growing.
VoIP Business
A VoIP-based phone system, or one that transmits calls to employees over their workplace IP data network, is often referred to as a business VoIP(Voice over Internet Protocol) system. Traditional phone calls were made using copper wiring and switches through the Public Switched Telephone Network (PSTN) until around the 1980s. Since the development of Voice over IP technology, phone calls are now placed over the same IP data networks that your computer uses for email, web browsing, and other online activities.
Since they have been developing for over a decade, business Voice Over Internet phone services usually don't need a lot of hardware. Executives and IT managers must conduct studies before selecting the best phone solution for their company because so many options are available. Make sure the service you choose has the capabilities and is easy to use your business needs to function correctly.
VoIP Billing Software
VoIP billing systems are software that assists VoIP service providers and other VoIP businesses in efficiently managing their operations. They help with client management, reporting, billing, and payment. Similarly, VoIP Billing solutions offer detailed analytics, adaptable billing cycles, customer self-care, DID management, and postpaid and prepaid billing services.
VoIP billing is a system that allows telecommunications companies to bill their customers for voice services delivered over the phone. Understanding VoIP billing will enable you to select a billing solution specifically tailored to your company's needs.
Many business owners use a VoIP billing solution to help them organize their budget and make bill paying more accessible. A VoIP provider is a company that offers its services to assist businesses with their telecommunications needs.
It is a highly well-suited system for communication that serves in bill payment rates, calls invoices, and supports various payment gateway types. Telecom service providers can procure, dispatch, and bill their audio calling services using this VoIP Billing System.
 Why Use a VoIP Billing Software for VoIP Business?
Control charging, payment, and data reporting.
Work together to improve work management.
Join forces to advance work administration.
It is Uniquely made simple for fully integrating with your existing billing framework.
The admin can cross-check the minutes used by their agents thanks to the billing module.
The Billing Module aids in comparison and problem-solving when VoIP providers have overcharged or engaged in fraudulent billing.
VoIP providers and wholesalers can benefit from linking data such as various pricing tables and routes with the use of VoIP billing software.
The billing software can make billing multiple consumers easier by providing flexible billing periods.
How to choose the best billing software for your company worldwide?
The following characteristics will assist you in choosing the best billing software for your company:
Cost: Because billing software is offered as a distinct module and is run on the same server, the cost to acquire it through Softswitch is meager. As opposed to standalone billing software, which operates on a dedicated server. So, it is costly!
Maintenance: Since the standalone billing system is hosted on a dedicated server, performing maintenance tasks like server updates and billing function changes is simple without interrupting your customers' VoIP services. However, since the VoIP billing system is housed on the same server as the Softswitch, it is necessary to shut down the entire switch to perform maintenance. It results in needless business issues.
Custom-make: A standalone billing system can be tailored entirely to your VoIP company's requirements. In the event of a Softswitch, when the billing software must deal with additional switch functionalities, this is not viable.
Performance: Depending on how many clients your company serves, performance will vary in both scenarios. Softswitch, for instance, would be the best choice if you are a small VoIP service provider because it is efficient and affordable. However, it is advised to have a separate VoIP billing system if you are a large VoIP service provider to handle more VoIP traffic without any problems. There may be a cost associated with this, but in the long run, you will benefit.
As a result, it is up to you to choose the ideal billing software for your company while considering the criteria mentioned above.
Which voice billing program do I require for my business?
Offering and setting up VoIP services for end users' enterprises is remarkably similar and typically not more technically tricky than offering data networking services. The procedures for charging Internet, PSTN, and VoIP services are very similar. The VoIP app-to-app calls are almost free; however, landlines and mobile phones will typically cost you money.
It is strongly recommended for Voice over IP service providers to employ a reputable voice billing system to control the process of calculating rates and billing customers. The perfect billing system should be simple and comprehensible for your personnel, with outstanding support and user training materials.
A wise option, in this case, is to select software that allows access via a web browser, allowing your personnel to use the billing platform without first having to download or install any software on their computers.
Why only VoIPTech solutions?
One of the most crucial facets of telecom administration is VoIP billing, and having a suitable solution in place is essential to ensuring your company works effectively. Understanding how it functions and choosing the best VoIP billing system for your company will help ensure that your telecom costs are handled effectively and consistently.
Utilizing a cutting-edge billing technology like our VoIPTech solutions platform will simplify the VoIP billing process. Because the platform automates many repetitive and low tasks associated with processing VoIP call data records (CDRs), VoIPTech solutions simplify invoicing for VoIP conversations.
Since the software solution also contains a complete set of capabilities for service provisioning, revenue assurance, margin analysis, reporting, and management of clients and their services, going with billing software to handle your VoIP services is smart.
It gives the channel a fantastic chance. You can handle your VoIP services easily, effectively, and in a way that is highly scalable as your client base expands by selecting a billing solution like VoIPTech solutions from India.
[/fusion_text][/fusion_builder_column][/fusion_builder_row][/fusion_builder_container]