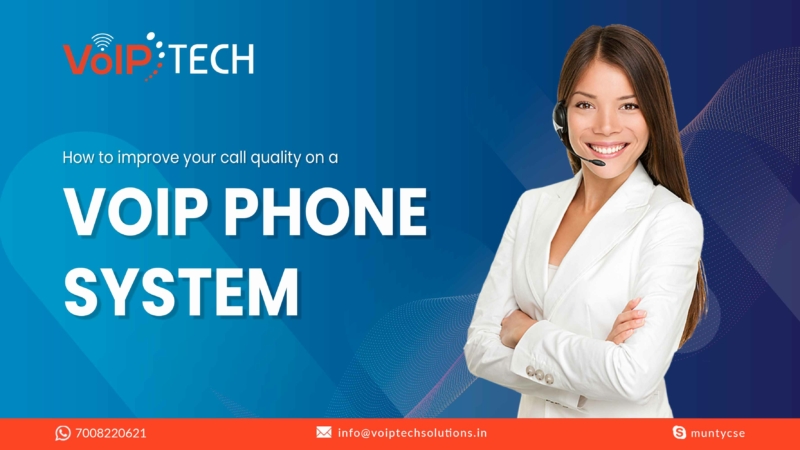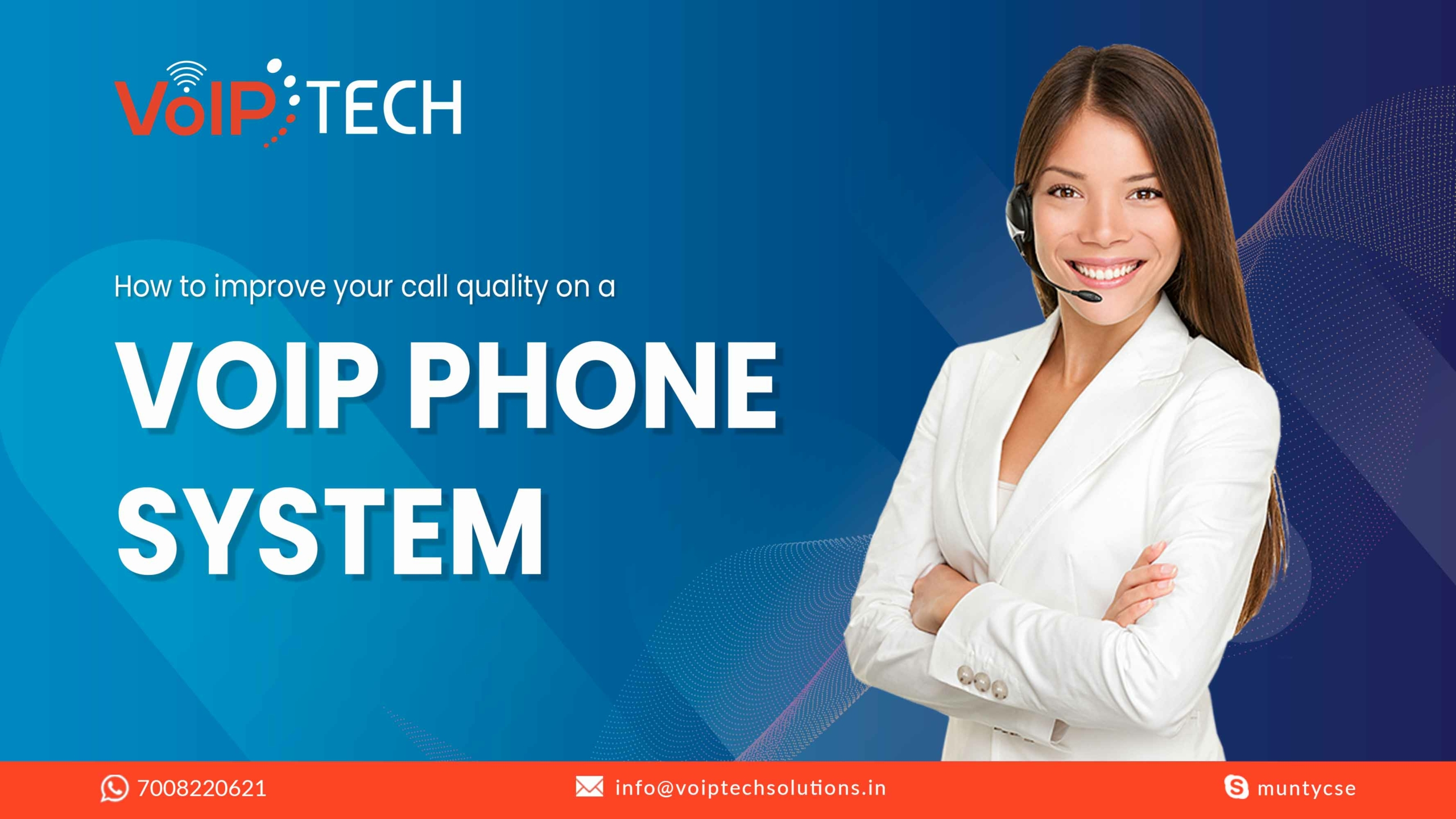 Call quality improves your call facilities with customers on the VoIP phone system, and it's also responsible for customer relationships.
What do you mean by "call quality"?
Call quality is the practice of witnessing a customer representative's call with a customer and reviewing the customer support services station.
Are you experiencing call quality problems when using the VoIP phone system? Then you're not the only one who feels this problem. Call quality issues may arise for users of hosted phone services, regardless of their internet connection speed.
Why is call quality needed?
Call quality is used to draw attention to recurring customer issues and enhance communication to provide a more consistent client experience. That's critical because satisfied consumers are the ones that spend money with you, stay loyal, and tell all their friends about how amazing your business is.
What is a VoIP phone system?
A VoIP phone system is a system that converts analog signals into digital signals over your broadband connection. The VoIP phone system uses your internet connection instead of a traditional landline or mobile network to make calls.
We all use VoIP services to provide the best possible service to our clients and consumers, but having VoIP devices and using VoIP services alone is insufficient to solve the problem. When the entire organization relies on VoIP conversations, having adequate call clarity is essential.
No doubt, VoIP services have aided businesses in a variety of ways, including video conferencing, call recording, calls on hold, and call transfers, but the most important contribution of VoIP is that voice should travel from the sender to the receiver; if this does not happen, VoIP is useless.
You can be the greatest in business at what you do, but if you conduct a lot of business over the phone and your call quality is poor, your clients will remember that experience.
Low-quality phone service is inconvenient at best; at worst, it compromises crucial communication, resulting in a poor customer experience that affects your business customer agent relationship.
How to know if there is a call quality issue?
There are 3 types of issues that arise in VoIP phone system data communication.
Dropped calls
Latency
Jitter
packet loss
Poor sound quality
Dropped calls: The calls that are not returned are called "dropped calls." Both sender and receiver-side data loss are affected by dropped calls.
Latency: Jitter and latency are related to each other. It has something to do with how long it takes a packet to transmit across the network. The complete transmission arrives later than expected, rather than at sporadic intervals. Even if they cease speaking before hearing audio from the other end, callers encounter "double talk."
The conversation is difficult due to the audio delays, with people accidentally speaking over each other.
Jitter:
Unlike latency, jitter severely diminishes audio quality, making speech incomprehensible. Parts of the audio may also be "skipped" or altogether omitted, resulting in awkward silence.
Jitter occurs when packets are sent from the sender to the receiver at irregular intervals. Some people are too fast, while others are too slow. The following is an example of a practical example: When packet number 4 arrives before packet number 1, data delivery becomes inconsistent. As a result, there is a sound discrepancy.
If jitter gets excessive, it might result in packet loss, which we will discuss next.
packet loss:
If a sender sends data that is not received by the receiver, then there is a loss. When the sender sends data and wants the data to be more secure or reliable, the sender uses Internet protocols, which make data into a packet format. After the receiver receives the packets, they are again reformatted into a data signal. If there is noise, then maybe there is a packet loss, and missing packets cannot be recovered by the traditional phone.
But VoIP phones give the guarantee that they will not experience any packet loss.
Poor sound quality: JItter-is one of the most common problems with VoIP sound quality. The voice sound quality is very low.
Improve VoIP call quality:
There are lots of tips to improve your call quality on your VoIP phone.
Convert to an ethernet network.
Turn off the speakerphone.
Upgrade to a VoIP-specific router by checking for a good headset.
Keep an eye on the cable.
Examine your VoIP configuration.
Call quality is heavily influenced by bandwidth.
Convert to an Ethernet network:
If your internet connection continues to be unreliable, it may be time to convert from wifi to ethernet. When compared to a wireless network, an ethernet cable should provide a far more secure connection.
Turn off the speakerphone.
Don't use the speakerphone for one-on-one calls unless you're conducting a group meeting. Because a laptop microphone is generally of poor quality, it picks up background noise as well. You or your listener may occasionally notice an echo effect, especially if you use your phone and computer microphones at the same time.
Use a nice pair of headphones or your cell or desk phone to answer calls.
Checking for a good headset
Hardware issues could be the source of your VoIP call quality issues. Simply said, if your equipment isn't up to standard, you won't be able to take advantage of VoIP.
There's a reason why inexpensive headsets are so cheap. The microphone, comfort level, and material durability may all be lacking, but it's the poor-quality cabling that truly lets you down.
Thin, poorly insulated cables will have a notable influence on the audio clarity. Investing in new headsets with short cords and adequate insulation is worthwhile. Repair any cables that appear to be broken or frayed. Simple.
Upgrade to a VoIP-specific router.
Small and medium-sized businesses often use the same router for all of their internet needs, but when it comes to utilizing VoIP and incorporating it into the working process, a robust internet connection is required to meet the demand for data and voice conversations over the internet.
Keep an eye on the cable.
CAT3 cable lines are commonly used for phone systems, but as we transition from phone calls to internet calls, we must also modernize our VoIP phone system and the cable we utilize. For improved clarity, it is now preferred to use CAT 5 or high wiring.
Examine your VoIP configuration.
Because all VoIP systems and software are updated regularly, regular monitoring is required to keep up with the VoIP service. It's also possible that the upgrade is causing irregularities or interruptions in the calls. And, in any case, it would constantly protect your business from danger.
To maintain high-quality calls, you only need to upgrade your VoIP setup with the most up-to-date technologies for easy communication.
Call quality is heavily influenced by bandwidth.
Bandwidth also plays a major role when it comes to internet calling and it is always required to have a good internet speed, so to speak, somewhere around 100kbps on both ends to avoid lost pockets or if there are complaints about robotic voice on the other end.
Why should you use VoIPTech solutions?
You might be hesitant about making the switch to a VoIP phone system. After all, your previous system is still operational. Is it, however, providing you with the opportunity to fundamentally transform your business?
The VoIP disasters that you may have heard about in the early days are long gone. Technology has progressed to the point that VoIP is now a secure and reliable corporate solution. We the VoIPTech solutions provide the best call quality facilities to everyone, it is not mentioned for the particular business, company, enterprise, etc.