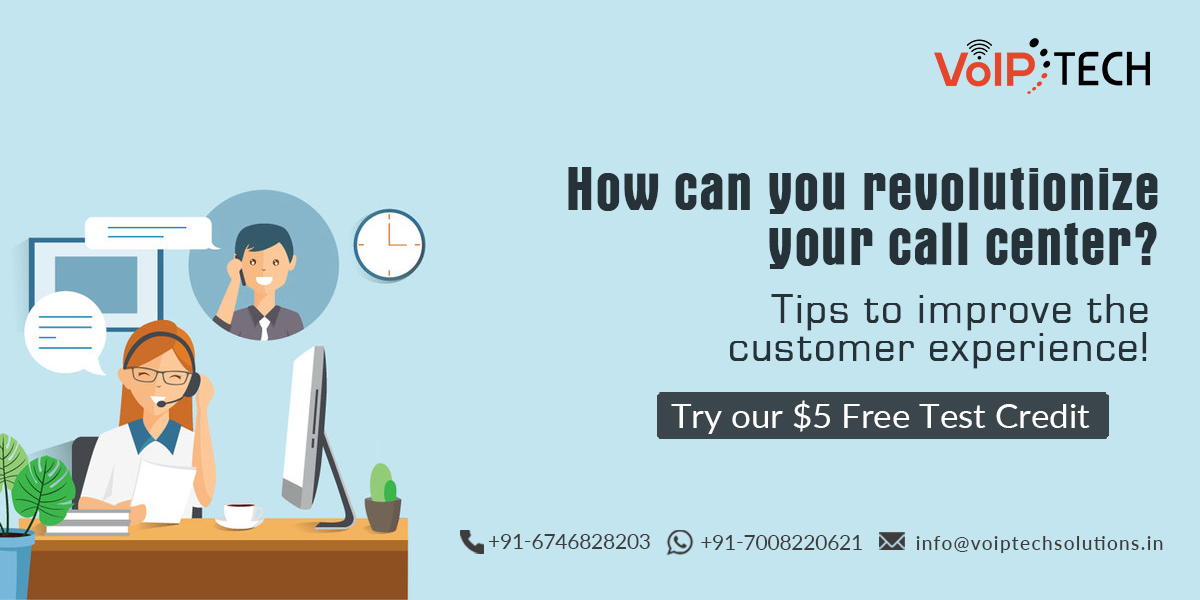 Well, past experiences with call center agents come to mind when you think of customer service. Isn't it? And with call center agents, whether it's good or bad we have all had various types of experiences. However, among all Inbound call center experiences stand out loud. By focusing on the customer experience and how usually their agents' relationship with their customers reflects revenue and sales.
Moreover, being a call center manager you know what your agents are capable of with the right set of tools. As usually, Inbound call centers are client-oriented, they need the correct set of tools with features. And by providing optimal results, features such as IVR and ACD can step up your call center game.  
Taking Immediate Action with ACD and IVR Call Center Software Results:
In the inbound call center space, self-services are now a staple. And over 67% of customers prefer self-service options according to statistics. These statistics will help how to leverage the many advantages and help you weigh the many benefits of an IVR system. 
Your current or potential customers require flexibility from what you provide even though live agent interactions are essential for ensuring quality assurance. And your customers rely on easy-to-use functionalities that get them what they need in seconds despite that's scheduling an appointment, calling in to make an order, or receiving technical support.
For versatility for both your team and customers, providing that option is critical as there will always be customers that would rather speak to a live agent. And ACD software routes their call to where the most qualified agent will best handle it when one of your customers needs to talk to an agent with a specific skill set. 
And always keep in mind that nothing is worse than speaking to an unqualified agent that cannot help your customer. Being wherever they are, an ACD system immediately routes the call to the appropriate agent. 
Making it one of VoIP's most efficient inbound call center services, this solution is adaptable to your call center's size. Ensuring that the right calls are going to the appropriate agent to improve overall customer morale and internal call center operations.
And the call centers are switching to inbound solutions that will be implemented for COVID times and beyond as times are changing for a post-pandemic transition. VoIPTech has focused its efforts on helping clients adjust and adapt to unprecedented challenges even before the COVID-19 pandemic hit. 
Distinctive features such as Interactive Voice Response and Automatic Call Distribution can help your organization elevate operations from the inside out. To help you put your best foot forward only for your customer base and the agents they are designed. 
Interactive Voice Response:
Always keep in mind that not only customers are also experiencing similar challenges and are accepting the new normal but your agents are adjusting to the WFH model as well. And you need to make adjustments based on your customers' needs just to reach out to your customer base. 
More than ever, to pay bills after hours or other needs customers will need to access your automated services and it's only possible when IVR comes into the figure. However, to help cut costs and start saving VoIPTech's blended IVR capabilities help call centers to utilize these services. 
Below are some advantages of VoIPTech's IVR system: 
Escalation-based routing

From the Agent Gateway, Customer IVR navigation data can be viewed

Entirely self-serve which is direct customers to an auto-payment IVR

During sensitive personal information, free call recording with interrupt port existing numbers

Reporting agent efficiencies and real-time operational statistics 

Free 24/7-365 support
The automated way – A fully featured IVR system might be the solution to help your customer. To increase agent efficiency and decrease call wait time, VoIPTech's clients know the benefits of integrated automated services. 
Without ever needing to speak to an agent paying a phone bill or checking account information can be done quickly. To prioritize calls this helps agents that need increased attention.
Automatic Call Distribution:
Ensuring that the right call is going to the right agent, almost as important as making sure your agents reach your customer.  Based on the agent skill set, VoIPTech's ACD software helps route calls.  According to their agents' needs managers are able to set routing scenarios and implement them.
For taking full control over your call center's performance,  the COVID-19 pandemic has relocated agents worldwide, which means that increased real-time visibility is essential. 
Below are some of the benefits of while integrating VoIPTech's  ACD software:
Call Routing – Based on agent assignment, the routing is determined and for each agent the aptitude you choose. To target specific agents, you can prompt callers to ascertain the reason for the call and use their responses. 
Custom Messages – You can customize agent whisper messages, hold music, even caller position announcements, and estimated wait time notifications.
Queued Callback – To receive a call back when an agent becomes available, instead of waiting on hold you can prompt your callers. Once they are available your callers will be kept in their place in the queue, and VoIPTech will send the call to an agent to complete.
VoIPTech Solutions ACD software has the ability to locate the right agent for the right call no matter your call center's size. And to what ACD can do for your organization and its customers there are no boundaries.
So right now, VoIPTech Solutions is leading the pack for inbound call center solutions. 
Being the stakeholder in this industry, VoIPTech Solutions incorporates a dynamic service which is the Inbound Call Center Services. We believe in providing Inbound Call Center Services at the most economical price. Or we can say that providing Inbound Call Center Services for customer ease. For more info, please call +91-8800221713. For more info, please visit our website: https://voiptechsolutions.in/.