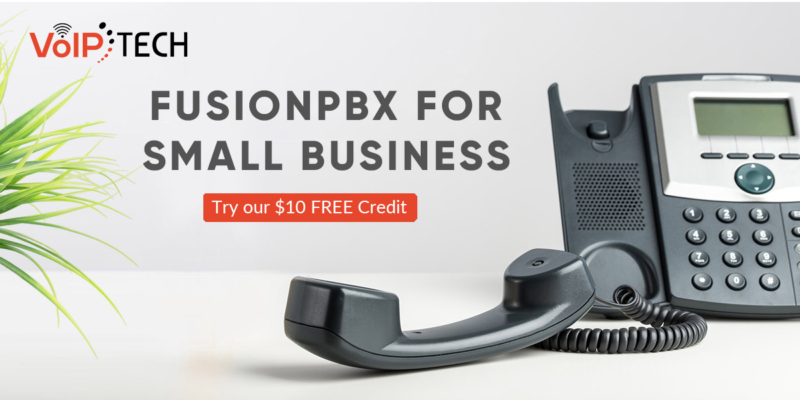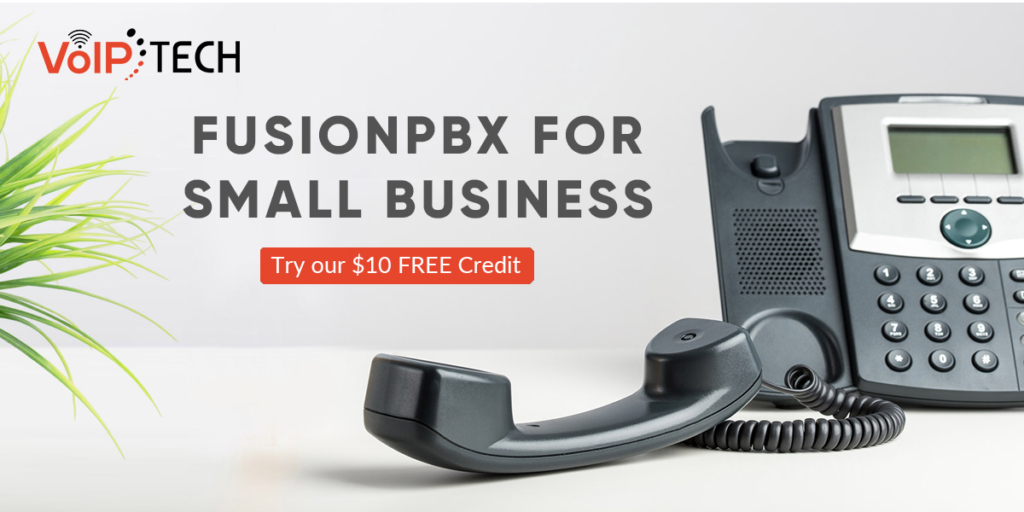 FusionPBX is a multi-tenant PBX based on FreeSWITCH that offers a comprehensive range of functionality for commercial phone systems.
What do you mean by FusionPBX?
FusionPBX is an open-source PBX platform that is scalable, versatile, and
user-friendly. The routing mechanism is handled by FreeSWITCH, which is
the underlying software.
Open-source software is fantastic since it is free and is frequently backed by
tens of thousands of engineers all around the world. If there is a flaw, it is in
the support department, and the purpose of this FusionPBX guide is to
describe the installation and setup processes required to get a working
system. I'll also go over some of the features that this platform has to offer.
FusionPBX can be used as a carrier-grade switch, call center server, fax
server, VoIP server, voicemail server, conference server, voice application
server, appliance framework, and more. FreeSWITCH is a multi-threaded,
multi-platform communication technology that is highly scalable.
It has features such as limitless extensions, voicemail-to-email, music on
wait, call parking, call center, call queues, and phone provisioning. It delivers
the features and functionality that your business or call center needs, as well
as brings corporate phone system features to small, medium, and large
organizations.
In other words, FusionPBX is an open-source program that acts as a
graphical user interface (GUI) for FreeSWITCH. It allows users to generate
and edit XML files, which are then used to operate the switch software.
For those who are unfamiliar, FreeSWITCH is a telephony platform that can
route and connect voice, video, and text. FreeSWITCH was created by the
same people who created Asterisk, another prominent open source
technology.
Although many telephony professionals believe FreeSWITCH is an
enhancement over Asterisk, both systems provide good switching platforms.
FreeSWITCH can handle more simultaneous phone calls on the same
hardware platform and operating system.
The FusionPBX system provides multi-tenancy in addition to a rich and
comprehensive feature set. This is a critical issue for VoIP service providers
since it allows them to divide their clients into various subdomains, ensuring
that no customer can talk directly to another on the same system. Most
popular Asterisk-based systems, like FreePBX, do not allow several tenants
to share a single installation.
What do you mean by FreeSWITCH?
FreeSWITCH is a Software-Defined Telecom Stack that allows you to
migrate from proprietary telecom switches to a flexible software
implementation that runs on any commodity hardware. FreeSWITCH may
unlock the telecoms potential of any device, from a Raspberry PI to a multicore server. FreeSWITCH can connect to the outside world and scale to any
size when used in conjunction with our hosted cloud platform, VoIPTech
solutions.
What do you mean by PBX?
A private branch exchange, also known as a PBX, is a form of the business
phone system. It establishes a network connection for all office desk phones.
It allows your company to make free internal calls as well as free call
transfers.
A business might have more phones than phone lines with a PBX. It employs
extensions to redirect calls to the business or brand number rather than
physical lines.
Installation of FusionPBX
FusionPBX is a powerful piece of software that takes advantage of
FreeSWITCH's routing features and puts everything in an easy-to-use
graphical interface. The setup used to be difficult, but it's now really simple
and takes less than 10 minutes. Installation is very easy and there is no need
for the hardware equipment.
Advantages of FusionPBX
The ability to connect with people and things through a multitude of devices.
You can stay in touch whenever, whenever – your way – with the ability to
make and receive standard voice calls, video calls, and instant messages
using your mobile device, desk phone, laptop, or desktop computer.
The power to hold meetings that are more than just voice calls. You can hold
online team meetings, live-streaming video conferences, and more with PBX
phone systems, making it simple to interact with your team in the method
that works best for you.
Added protection. With the importance of privacy growing, several PBX
solutions include built-in encryption (no VPN required) to protect your text
and audio chats. In this manner, your employees, clients, and intellectual
property are protected no matter how you interact.
The ability to make your apps. Some cloud PBX phone systems allow you
the ability to design and deploy apps on all of the devices you use to
communicate with your clients and coworkers, in addition to voice calls,
conferencing, and instant messaging. You can get more out of your office
phone system and interact in more convenient, meaningful ways if you can
personalize your workspace to your organization's specific needs.
Features of FusionPBX
● Call Block
● Call Broadcast
● Call Flows
● Call Center
● Call Detail Records Conference
● Contacts
● Fax Server
● Follow Me
● Hot Desking
● IVR Menus
● Multi-Tenant
● Music on Hold
● Queues Recordings
● Device Provisioning
● Streams
● SMS/MMS ready
● Time Conditions
● WebRTC ready
● Voicemail
FusionPBX works with what types of users and
businesses?
FusionPBX can be used by users and bu of the following sizes and types:
mid-sized businesses, small businesses, large enterprises, freelancers, nonprofits, and government.
Why choose VoIPTech solutions for FusionPBX?
VoIPTech solutions is the leading provider of communication solutions using
VoIP(Voice over IP) Technology and its services. To give the greatest products
and services, we draw on our years of product quality experience.
VoIPTech Solution is one of the most well-known FusionPBX solution and
service suppliers in India and other countries. For our customers all over the
world, we've created cutting-edge FusionPBX solutions. With our efforts, we
can turn your dream project into a functional telephonic application. A team
of FusionPBX professionals works for the company, combining their
particular experiences to provide clients with solutions. Clients may rely on
us for all of their VoIP needs. Here are a few reasons why we are better than
everyone else at helping you grow your business:
Team of experts and professionals
● A reasonable price
● Services that are focused on the customer
● Technical assistance that is dedicated
● Solutions that are optimized for performance
● Complete IT Support.