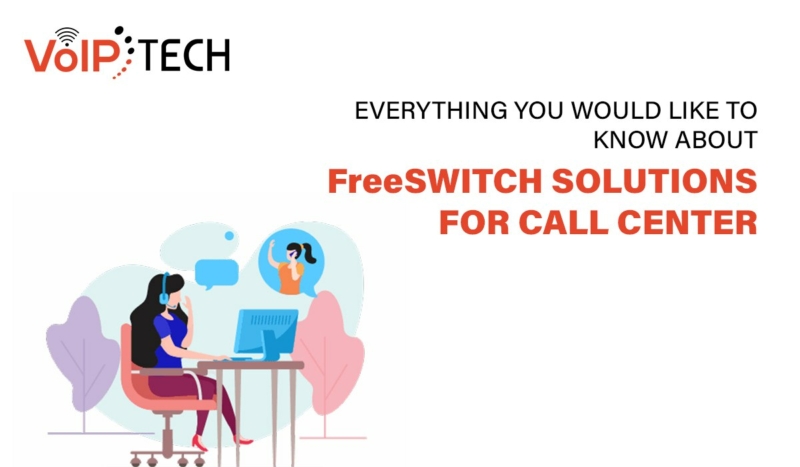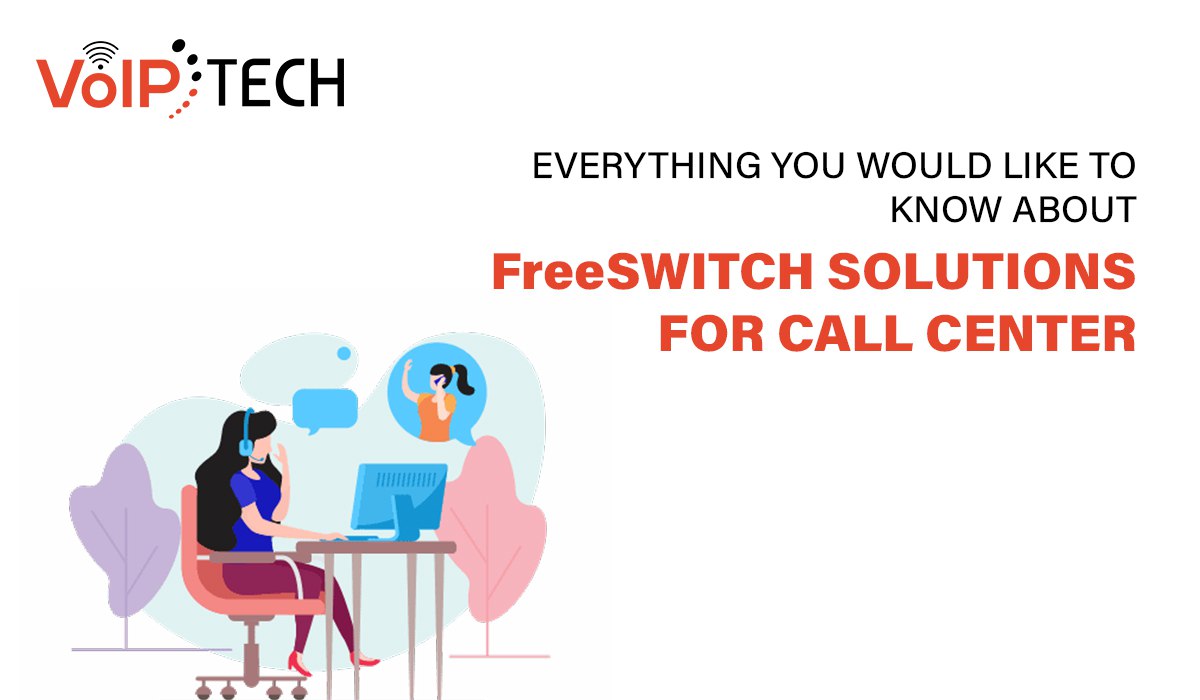 FreeSWITCH is an open-source Voice over Internet protocol PBX designed to carry out present-time communications using audio, video, data, and messaging over the Internet. It has multi-platform system compatibility, is scalable, allows for higher calling capacity, supports multi-tenant. It supports different types of codecs and protocols, protocols are set of rules and governs. FreeSWITCH can be installed, managed, and operated without any difficulty in almost any operating system(OS), including Windows and Linux, making it a desirable option to VoIP PBX engineers. Although FreeSWITCH can be managed via a Graphics user interface, the structure of its configuration directories and files makes the direct file access management more user-friendly and easy to handle, even for the beginner who does not know about what is solution.
VoIPTech solution is the best VoIP provider of communication solutions using VoIP Technology and its services. We have been in the VoIPTech solution for more than five years. We have known for the diligence services and competitive products of FreeSWITCH Solutions. With our years of experience and skill in product quality to provide the best products and services worldwide.
The Benefit of FreeSWITCH
it can support a higher load for the same underlying
Very useful for multi-tenant implementations where each tenant or customer is supplied with separate components of the Internet Protocol
Clustering capabilities to extract the operations based on functions and
FreeSWITCH Services
The FreeSWITCH development is perfect to build any solution which may need to handle thousands of calls per second concurrently or in a concurrent time. Also, It is good at developing wholesale Voice over IP solutions or multi-tenant VoIP solutions. The Voice over IP FreeSWITCH solution can be done to build robust and scalable solutions. Solutions are provided by this
Multi-tenant conferencing solutions
IP PBX solution
Multi-tenant IP PBX software
Call center solution
Contact center solutions
Audio conferencing solution
Web conferencing solution
Video conferencing solution
WebRTC client solution
Webcastingsolution
Click-2-call solution
Webphone solution
Class 4 Softswitch solution
Class 5 softswitch solution
To build reliable communication VoIP FreeSWITCH solutions all you need is a trustworthy VoIPTech company as the VoIP companies often have a team of FreeSWITCH solution experts who must have to develop many VoIP solutions in FreeSWITCH. Their service would not only help you to build robust FreeSWITCH solutions but also provide many other benefits such as, you can take the benefit from their industry experience to know what is work in your industry. You can get all the ongoing support to keep the developed FreeSWITCH solution up to date.
This is easy to work on it yet complex when we talk about building scalable and robust VoIP solutions. Thus, it is always good to invest in professional VoIP FreeSWITCH development services offered by the expert to assure the development can be finished within time and the received solution is as per the expectation. We have this experience, skills, and expertise in Voice over IP FreeSWITCH development. Contact us today to discuss your needs.
VoIPTech strives to improve deliver client-centric FreeSWITCH Services to its clients in minimal time. To do this regard, the company goes all-in regarding experience, skill, and resources in each project.
FreeSWITCH Solution
The FreeSWITCH Solutions provided by us are business-centered. We make sure that products can meet all client requirements and adapt to the changes in the market. We can assist you with your need and with the requirements like installation, management, cost, configuration, customization, support, and maintenance for the below-mentioned solutions,
Softswitch based on FreeSWITCH as per requirement
Routing engine
Billing basedCDRs
Broadcasting Audio/ Message/ Email/Fax
Custom solution for call center
Why Choose Us
VoIPTech solutions are leading providers of FreeSWITCH solutions and services worldwide. We have developed an innovative FreeSWITCH solution for our customers all across the world. We can transform your dream project into a working telephony application with our efforts, skills, and experience. The company has a team of skilled FreeSWITCH experts who combine their expertise to provide solutions to clients. We provide expert assistance to clients for all types of Voice over internet protocol needs. Here are a few reasons why we can help improve or boost your business better than anyone else:
Affordable rate
Customer-centric services
Dedicated technical support
Performance-OptimizedSolutions
Complete IT assistance
Worktransparency
On-time delivery
We, at VoIPTech solutions, have been catering to customer needs with our expert VoIP FreeSWITCH development services. We have benefited many Call centers, companies, enterprises, and organizations with our custom VoIP FreeSWITCH development services. We follow a step-by-step approach to serving our customers in the process of developing an ahead of its time VoIP solution.
Our customers can get VoIP FreeSWITCH development service in two different types of models:
Fixed Price cost:
There is a fixed cost in FreeSWITCH for call center solutions and also affordable prices.
Hire VoIP FreeSWITCH solutionsexpert:
The customer can hire our expert  FreeSWITCH developer part-time or full-time who will work exclusively for the customer.  Here,  the scope or timeline can be varied based on the needs of the customer requirement. Our team offers a client communication facility for 24*7 hours.
[/fusion_text][/fusion_builder_column][/fusion_builder_row][/fusion_builder_container]