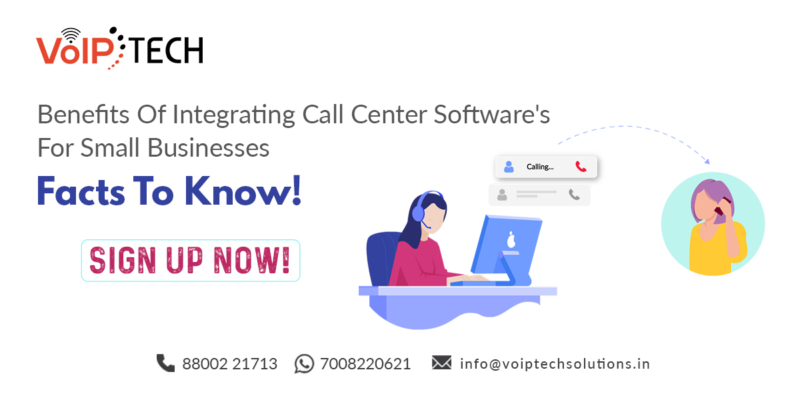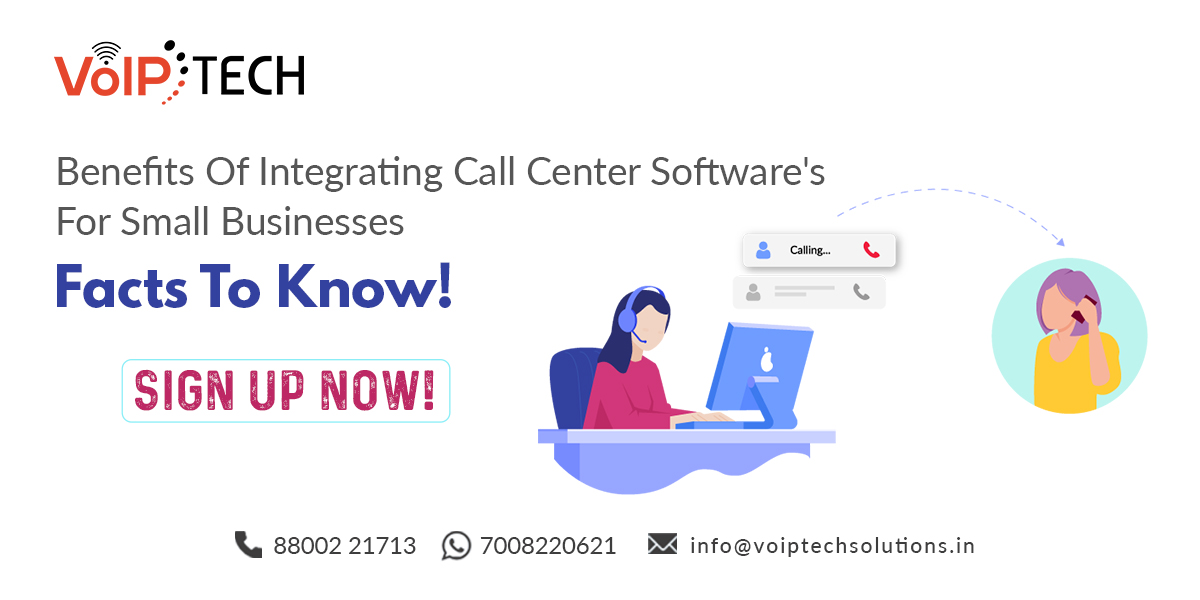 Don't you think Call Center Software for Small businesses will be a great asset to fulfill their customer needs? Well, YES! Because Call Center Softwares for Small businesses not only helps the customers in services but also in sales. As in this professional world customers really wanted some immediate response and timely results, so to fulfill that Call Center Software for Small businesses is the right choice. Due to low capacity employees, small businesses especially become frustrated but fortunately, there is a solution which is call center software.                          
However earlier making any updates to a call center was a big expenditure. But as of now Virtual call center softwares has proved to be a great advantage with small businesses as there is no involvement of extra equipment. Ultimately you can save a lot with great mobility and fewer hardware costs. However integrating call center software for small businesses includes many benefits like less total cost, flexibility, scalable, mobility, and many more.  
Below are the few tips that will definitely help Call Center Softwares for Small businesses to increase their overall performance: 
Getting the Right Business Tools:  While updating business processes and increasing efficiency undoubtedly technology plays a prime role. To boost up the overall productivity and streamline the operation, you really need to implement the right business tools. And the amazing part is? Without breaking a single drop of sweat the work and handling the customer queries become easier only through an advanced business tool. And it is quite difficult to achieve optimum efficiency unless your employees are well equipped with the latest technology. And you would be really amazed to know that there is also a great tool you can trust investing in is a Dialer. You can streamline the communication process and deliver satisfying customer service only by employing an autodialer for your small enterprise. Apart from that, another common thing is during the lead nurturing process, a hosted dialer can help to improve the various business processes by keeping the agents on the same page. You can easily integrate it with your CRM application as the auto-dialer supports the custom integration to keep everyone updated on various details like mode of communication, scheduled callbacks, last contact date, and many more.
Investment in Marketing:

Always remember that large brands having small businesses often have a huge visibility gap but at the same time small businesses offer the best services. However, selling your products to the large public will not become a hurdle for your small businesses. And to develop a good brand image and allow the customers to know more about your business, Creative marketing is a must. And the customers will not be able to reach out to you if they are not aware of your products. So to increase outreach, move towards growth, and assured brand image, the right marketing strategies are required
Proper Training To The Agents:

 We all know the fact that customers demand and expectations are increasing day by day from the customer service agents. They always want an agent who can proficiently and calmly solve the queries and can respond as quickly as possible. So when you are running a business, always make sure proper training should be provided to the agents. While assisting the customers, the agents must be capable enough to handle issues and at the same time can boost other employees' confidence as well. However, to drive competitive growth for great customer experience, effective agent training is the real key. And the smartest way is call recording. It is the most important feature that helps to record all the communication between the customer and the agent. And most of the auto-dialer providers generally offer it as an add-on feature only just for additional subscription charges. However, you can easily access all those recordings anywhere, anytime only for faster resolutions. 
Make a Smart Move While Choosing Service Providers:

 

If you are a small business then cost management is always a crucial factor. Because investing in small things even you really need to consider everything due to the small budget. So before selecting any service, always prefer evaluating all your requirements. Just go through the features, pricing, compare the plans, check the online reviews how they can serve their customers in the most efficient way. 
Creating Business Plans:

Always remember that without a proper strategy, it is not at all easy to achieve your desired goal. With specific objectives and marketing plans, you really need to strategize everything in a perfect way. So just focus on creating smart goals for achieving your desired result. 
Stay Updated on Trends:  To gain a competitive advantage over others, you really need to be aware of the current trends and technologies. Monitor and analyze the latest trends, technologies, and ongoing issues with your business only just to run your small business more efficiently. And it will ultimately open the doors for new opportunities and business growth. So always explore the new things that fit your business organization.
Employee Motivation:

Do you know who is the real game-changer for your business? Well, it is none other than an agent. They are the first person who reaches out your potential customers. And to get improvements in the business, your employees need motivation and must be recognized for their efforts. However, to create a positive environment, always keep employees happy and motivated which will ultimately improve their performance level.   
Being the stakeholder in this industry, VoIPTech Solutions incorporates a dynamic service which is the Call Center Software for Small businesses. We believe in providing Call Center Softwares for Small businesses at the most economical price. Or we can say that providing a Call Center Softwares for Small businesses for customer ease. For more info, please call: +91-7008220621. For more info, please visit our website: https://voiptechsolutions.in/.