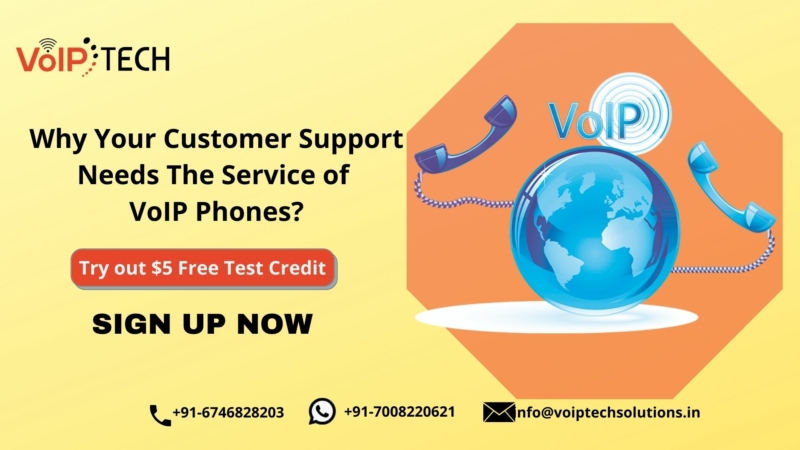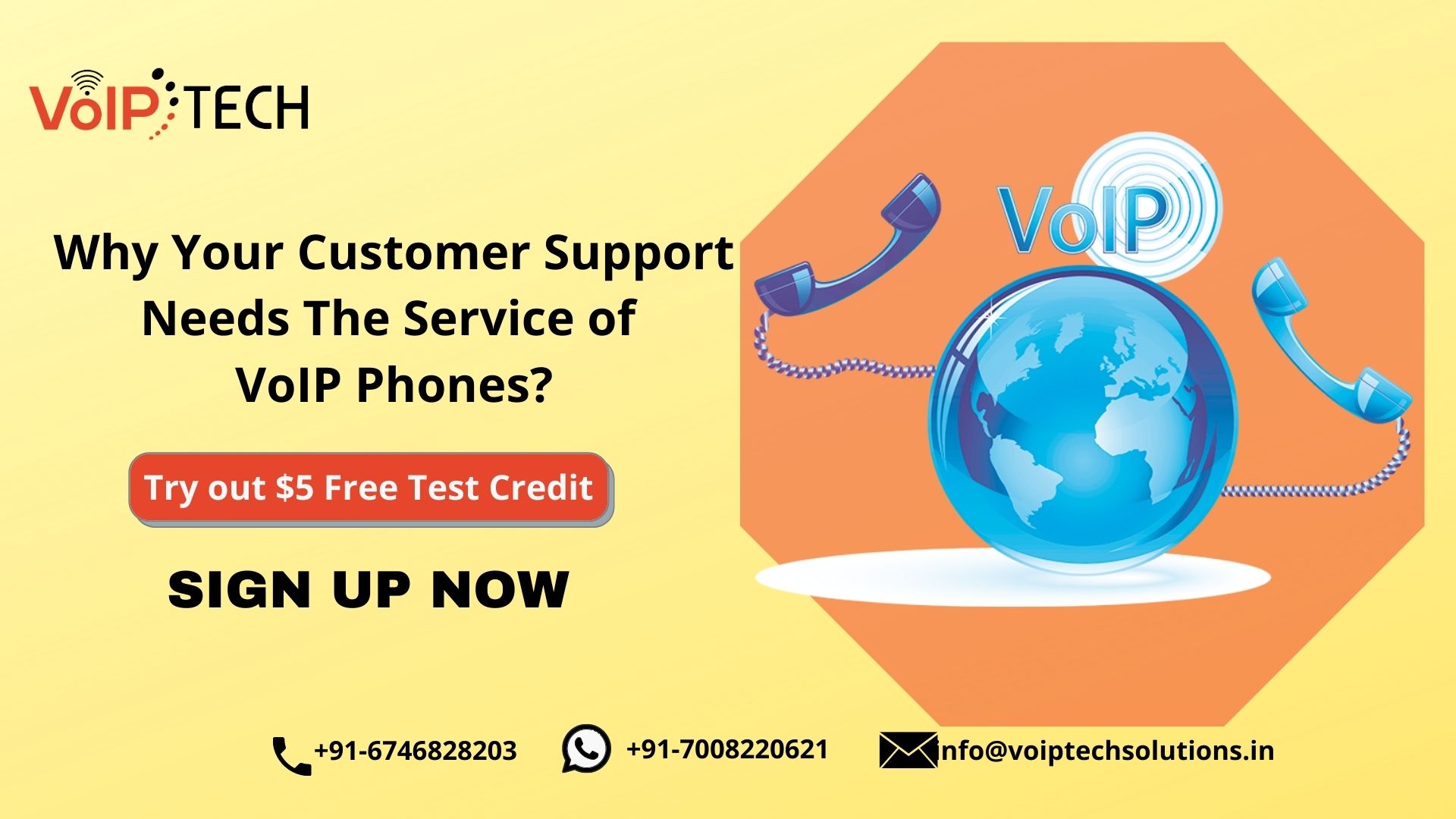 What is important for a business to survive in this highly competitive market, where customers are available with so many options? Well, the list will go long. However, keeping the current fiscal deficit in mind, providing a customer experience is everyone's top of the list right at the moment. It is not a one-time process, it is a continuous effort that makes a business stand out among millions. The process involves the power of four – good customer support, effective communications, query handlings, & fast response. Eventually, switching to VoIP Phones is the first step towards a great start. It certainly makes a difference when it comes to starting from a small entity to become the larger one. If you feel you are not up to the mark and need improvement, then you should ask yourself just one question – how can I enhance my customer experience? Well, switching to VoIP Phones is the first step towards a great start. Let's discuss VoIP Phones and how they can help scale up your customer service.
Businesses are of different types and so does their mode of operations. With customers switching to various channels and looking to get responses over the same, the future of businesses with limited options to communicate does not seem to be bright at all. In these scenarios, having advanced VoIP Phone Systems will not only streamline their communication channels technology but also let them handle customer queries with much better efficiency coming from different channels through a single platform. The result is? Enhanced productivity and better utilization of work hours. Let's take a look at what a VoIP phone can do: 
Bringing Automation: Most people think that introducing automation into the system means killing human effort, but if you look into it carefully then it can raise the bar of your customer support to a great extent. It doesn't kill the human effort or cut the job, in fact, it adds more ammunition to the human cavalry. The fact of the matter is it never lets you compromise on the overall CX

. It keeps the right balance between organizational value and customer service flexibility. And, when it comes to giving your customers a bit more, automation is all that you need.
One of the ideal ways to get started with automation is sorting out the support requests. With advanced help desk software, you can set your own rules by adding tags to the customer messages. For instance, you could set a rule that a "cashback" tag should be added to the message category that contains any words or language related to cashback or return in the received messages, that would be automatically dropped into a cashback specific inbox.
You could even send blog links regarding a particular topic that contains the answers they have been looking for. Apart from that, they can also get answers to related queries as well that may come up in the future.
24/7 Support: It's not always about providing info to the customers, sometimes you can also learn from themselves as well. And, the knowledge you gain should be transferred to the next person so that expansion of data can successfully happen. For that, you need to have a customer community, where customers can share their knowledge and key takeaways from a  particular product with one another.  Eventually, it's a learning experience for all as a whole.
Building customer communities online can be a great way to optimize your support operation by allowing your customers to be self-reliant. It keeps you apart from your competitors, giving customers a sense of resourcefulness that in general, they don't get from others. Actually, you should have a platform to keep them engaged, and this is the ideal way to go.
Empower customers & encourage self-service: Customers these days don't want to get dependent on service providers for help. Why call agents, wait in queues to get solutions? Why not get it done by themselves? Just put yourself into the shoes of customers and think; don't you want to be self-reliant? Yes, of course! Even nobody does. 
In order to improve your customer experience, you can allow them the knowledge base that is easily accessible, reach meaningful content, related posts, questions & answers. Don't forget to regularly update the portal with fresh content so that they never lose interest.
Skill up-gradation of different teams involved in the process: Skill sets become better more with training & upgrades. Do make sure you have training sessions for your support staff to handle different situations. Every day a new technology is knocking at the door and who knows when you will need this. So, prevention is better than cure. Didn't get it? Make your team stay prepared for future changes and develop the skill sets to get the best out of the situation.
Sales will bring you money, but support will help them grow over the period. With reviews are available only, bad experiences shared by the customers can hamper your future sales in a fraction of seconds. Only a good customer experience can stop them from happening. Thus support is the most effective source of new sales. And,  VoIP Phones leaves no stone unturned to make the best out of your support effort by saving a ton on telephone bills.
If you are looking for a reliable VoIP service provider for the support service, then VoIPTech Solutions is the right door for you. If you need assistance, please speak to our technical support team at: +91-6746828203.
For more info, call: +91-6746828203.